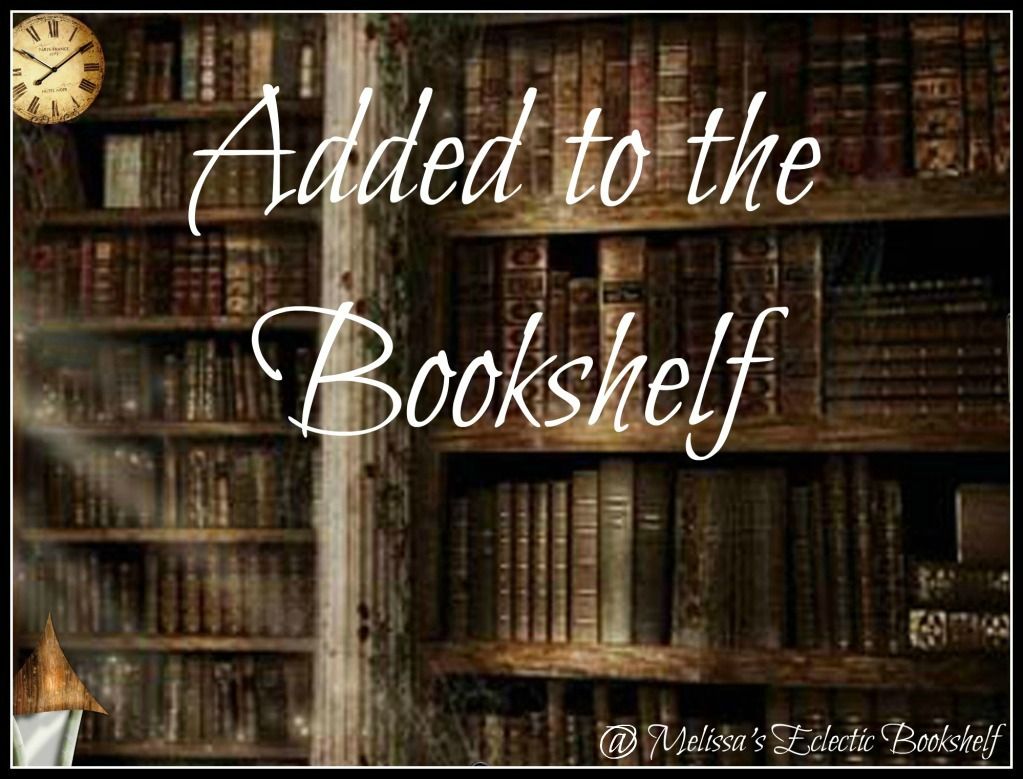 (Inspired by Mailbox Monday, IMM, Clock Rewinders and the like)
Recently on Melissa's Eclectic Bookshelf:
What I Finished Last Week:
Spell Booked (Retired Witches Mystery #1) – Joyce & Jim Lavene
What I Am Reading Today:
Ugly Love – Colleen Hoover (Audiobook)
The Casual Vacancy – JK Rowling
Ongoing Giveaways:
Added to the Bookshelf Last Week:
For Review:
Title: Witch Resurrected (War-N-Wit, Inc. #1)
Author: Gail Roughton
Ariel Anson thinks she has her life in order. She's young, smart, and beautiful, even if she doesn't believe the beautiful part. She's a paralegal with a great career and a fiancé who's a CPA. You just can't get any steadier than that. Then she meets private investigator, bounty hunter, process server Chad Garrett.

What does War-N-Wit, Inc. stand for anyway?

Warlock and Witch? For real? Oh, yes! For real.

Her life as she knows it is over! Instead of organizing corporate documents and pleadings, she's chasing bail jumpers and taking down serial killers. And investigating secret societies. Like Resurrection.

Not everyone can join, just the elite few who remember their past lives. Only the Seer knows if those memories are truth or fabrication. There's just one problem. The new Seer is missing in action. War-N-Wit's new assignment is a blast from the past! But whose past?
Title: Mean Streets (War-N-Wit, Inc. #2)
Author: Gail Roughton
Daytona Bike Week. Biker's paradise. The perfect place for Chad and Ariel Garrett to take a few days off and relax with Chad's buddy Spike and Ariel's little sister Stacy.

But nothing ever goes as planned with that magical duo. Trouble just stalks them like a black cat. A missing agent riding with an outlaw biker gang, a call from Chad's past, and War-N-Wit, Inc.'s riding again, with romance blooming in the midst of danger. From Daytona, the crew heads back to Vegas and another family wedding. Spike and Stacy are ready to say "I do!" In the Tunnel of Love Drive-Thru at the Little White Wedding Chapel in Vegas, of course. It's become a family tradition.

But what's supposed to happen in Vegas just refuses to stay in Vegas. And you're not going to believe this side-trip!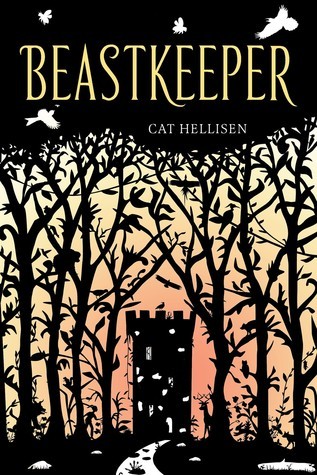 Title: Beastkeeper
Author: Cat Hellisen
Sarah has always been on the move. Her mother hates the cold, so every few months her parents pack their bags and drag her off after the sun. She's grown up lonely and longing for magic. She doesn't know that it's magic her parents are running from.

When Sarah's mother walks out on their family, all the strange old magic they have tried to hide from comes rising into their mundane world. Her father begins to change into something wild and beastly, but before his transformation is complete, he takes Sarah to her grandparents—people she has never met, didn't even know were still alive.

Deep in the forest, in a crumbling ruin of a castle, Sarah begins to untangle the layers of curses affecting her family bloodlines, until she discovers that the curse has carried over to her, too. The day she falls in love for the first time, Sarah will transform into a beast . . . unless she can figure out a way to break the curse forever.
Title: Chloe the Kitten: Fairy Animals of Misty Wood #1
Author: Lily Small
Enter an enchanted world of animal friends!

Each cute animal has its own pair of pretty fairy wings, and a special job to do in Misty Wood to make it a wonderful place to live.

In book 1, Chloe the Kitten's wings sparkle as she flutters through Misty Wood decorating the cobwebs with shining dewdrops. Along the way, she meets a little mouse who is lost and afraid. Can Chloe help him find his way home?

Girls will fall in love with these gorgeous, magical animal friends – kittens, puppies, bunnies and more – in an enchanted woodland setting.

Perfect for fans of Holly Webb, Rainbow Magic, Secret Kingdom and Magic Kitten
That's all for me this week!
What new goodies have arrived on your doorstep?
Leave me a link in the comments and I'll come check out your post!