Sharing the week's bookish news and the books & bookish goodies that I've bought, borrowed, won, or been gifted and have added to my bookshelves over the past week!
(Inspired by Mailbox Monday, IMM, Clock Rewinders and the like)
A couple more days until Halloween and the end of October!  Where does the time go!  I've been reading Witchy books galore this past month and have been really enjoying them!

Up here on the Jersey shore we are not even sure if there will be a Halloween this year with Hurricane Sandy bearing down on us! So if I disappear for a few days you'll know it's because I've got no power or no internet or some such nonsense!


If you are planning on any Witchy or Magical reading this season, why not join my Reading Challenge? Just click the button below!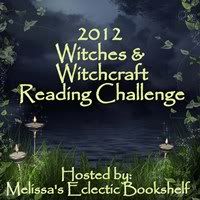 And don't forget to stop back all month for lots of Witchy Goodness and giveaways! Click on the button for more details and links to all the posts and contests!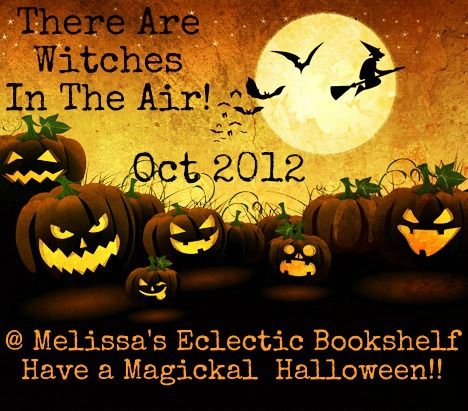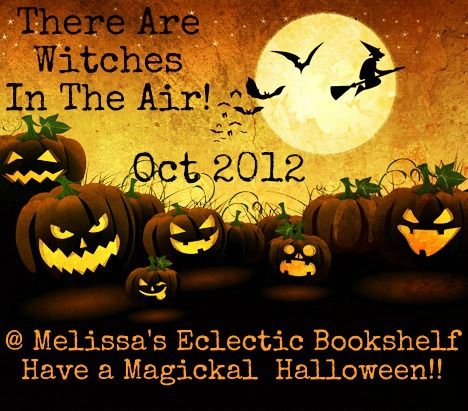 1- Four Books – A MODERN WITCH Series
2- Copy of MY FAMILIAR STRANGER
3- Copy of THE FLOWER BOWL SPELL
4- Two Books – GRIMOIRE CHRONICLES
5- Copy of THE WITCH AND THE WOLF
6- Two Books – THE WITCHLINGS SERIES
7- Signed Copy of ELIZA'S SHADOW
8- Copy of DARK DATES
9- Signed Copy of AUDREY'S GUIDE TO WITCHCRAFT
10- Paperbacks of A WITCH IN WINTER & A WITCH IN LOVE
11- Paperback of WITCHSTRUCK
12- FREE Copy of ENTANGLED & Swag
13- Five Signed Copies of THE NINE LIVES OF FELICIA MILLER & Signed MOVIE POSTER
14- Paperback of BROOMSTICKS
15- Paperback of MRS. B's GUIDE TO HOUSEHOLD WITCHERY
16- Set of 4 Paperbacks in THE LITTLE CAPE COD WITCH Series
Plus
Spooktacular Giveaway Hop!!
~Signed THE STAR CHILD, Swag (10/31 US/INT
)
~Signed LOST KIDS books, $25GC, Swag (10/31 US/CAN)
~AN AUTUMN DANCE, $10GC, Swag (10/31 INT)
~Signed HIS BLACK WINGS, Tote, Swag (11/1 INT
)
~KINDLE FIRE (11/30 INT)
~KINDLE FIRE HD (11/30 INT)
Added to the Bookshelf This Week:
Title: The Nine Lives of Felica Miller
Author: Joe Augustyn
Format: Personalized Paperback
Source: Gift from Author
Find It: 
Goodreads
The Nine Lives of Felicia Miller, a dark modern fairy tale, is the first novel from Joe Augustyn, creator of the original cult horror movie Night Of The Demons.
Felicia Miller is a normal small town girl struggling to overcome her shyness. Just as she's starting to blossom her life is shattered by a group of wayward boys who lure her to a haunted hollow in the woods. Violently assaulted and left in the cold night fog, Felicia wakes in the remote cabin of the town witch, who gives her a magic necklace, bestowing the power to transform into her totem animal, the cat. Any kind of cat, large or small. But she must follow a precise ritual, using a mirror at sundown to effect the transformation, and must face the same mirror at sunrise to change back. 
Skeptical but tempted, Felicia is surprised when the magic actually works. Aided by shapeshifter friends, Felicia rains hell on the evil boys, one by one. But revenge doesn't come easy. Felicia's reign of terror in various feline forms confuses and terrifies the locals. She must keep her secret safe from her parents; is distracted by a new love; loses her shapeshifting allies; and arouses suspicion in a town full of gossipy haters. A bounty is posted and hunters flood the woods to track and kill the mysterious beast. 
And just when Felicia has mastered her power and is about to complete her murderous mission, the surviving boys uncover her secret and plot a final trap… But Felicia's feline nature compels her to keep taking risks. Will her arrogance doom her? Or will her feline cunning prevail?
Author: Jessie Lane
Format: E-Copy
Source: Won from Author 
Find It: 
Goodreads
Can she reach her destiny before tragedy strikes?
The doctors have told Kay that she will die before she reaches her eighteenth birthday. Her mother's determination to save her life leads them to a move outside of Asheville, NC to a new set of cancer specialists in the hopes to help her. But it's not what Kay and her Mom find in the doctor's offices in Asheville that lead them on the journey to save her before time runs out. It's what Kay finds in the woods outside of Asheville, and an inhumanly gorgeous guy named Ryan, instead.
Myths and fairy tales come to life before Kay's eyes, bringing her closer to the ultimate cure if she can stay alive long enough to get there. And if the cancer doesn't kill her before she finds the cure the secrets her mother has hidden from her may be the beginning of the end.
Title: Third Time's a Charm (Holland Springs #2)
Author: Marquita Valentine
Format: E-Copy
Source: Blog Tour 
Find It: 
Goodreads
Not even Holland Springs' Most Notorious Resident can stop this Love Spell.
Customers come to Rose Holland's apothecary shop for three things: to hear her uncanny matchmaking advice, to buy the "magical" hair and skin products she sells, and to accuse her of trying to steal their men. For years Rose has been entirely innocent and almost content with that status quo. But that was before sexy, smooth-talking Sasha Romanov came to town and made her want to use her love potions on him… until he broke her heart. Now corrupt town officials want to seize her land and sell it to an industrial giant, and her only hope for help looks like the one man she can't trust—or stop herself from falling under his spell. 
Alexander "Sasha" Romanov seems like every woman's dream: charming, handsome and fabulously rich. But while the people of Holland Springs think he's in town to generously invest in their economy (and possibly one of their daughters), Sasha struggles to save his sick mother from his vicious uncle's plans by doing everything the greedy businessman wants. And Vlad Romanov wants Rose Holland's land—at any cost. 
Despite Sasha's vow to get the job done and keep his hands (and everything else!) off Rose, the blue-eyed witch enchants him. But his mother's life remains in the balance. Sasha must find a way to protect his mother, sabotage his uncle's plans, and win the woman who's captured his heart without destroying everything she loves.



And I have about a month's worth of e-books that I've downloaded and forgotten to mention: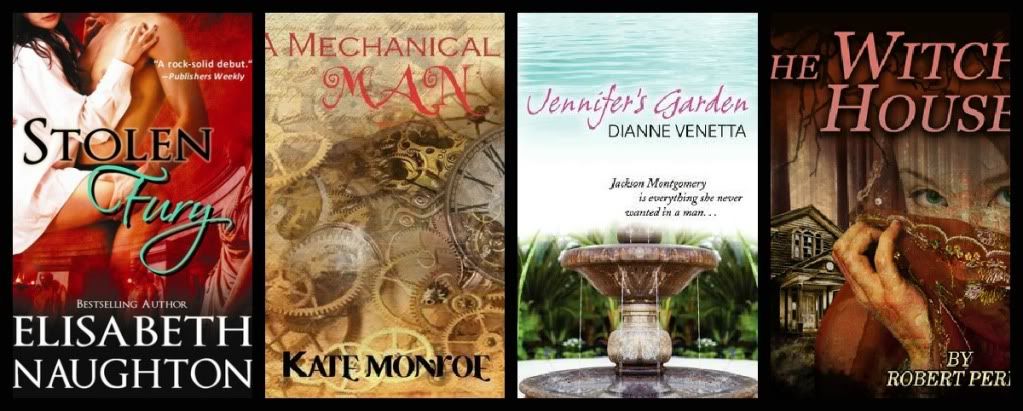 That's all for me this week!
What new goodies have arrived on your doorstep?
Leave me a link in the comments and I'll come check out your post!
Content ©2011-2013 Melissa's Eclectic Bookshelf ~ ~
If you are reading this anywhere other than Melissa's Eclectic Bookshelf, a feed reader, or via email subscription, then this content has been stolen.