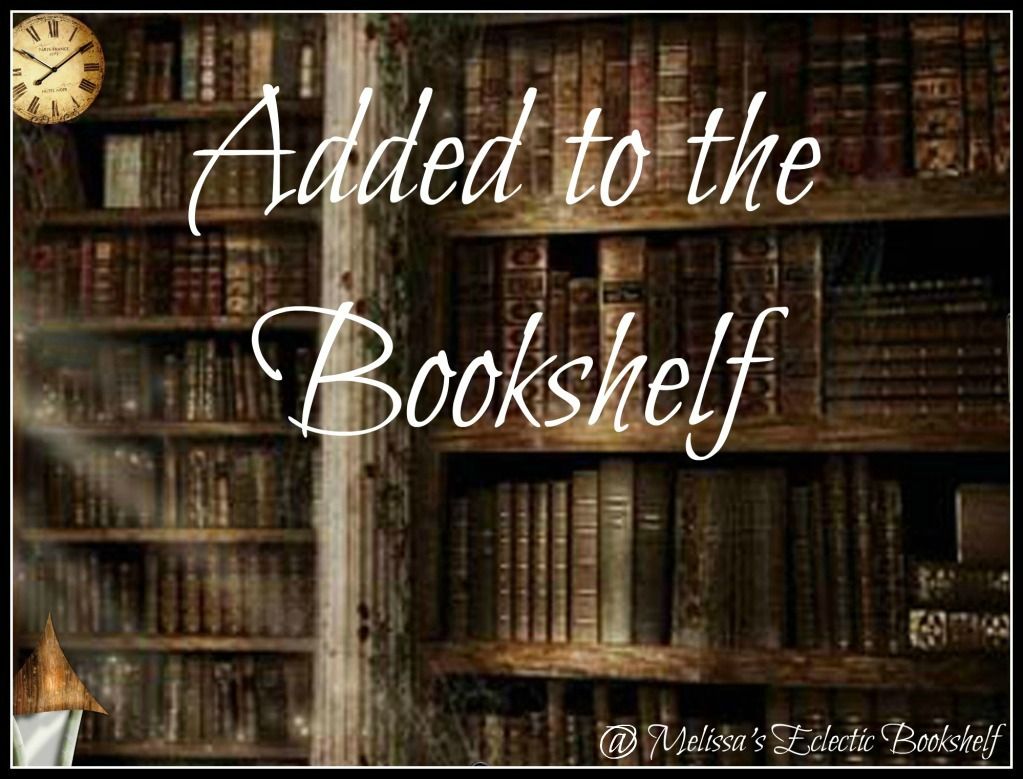 (Inspired by Mailbox Monday, IMM, Clock Rewinders and the like)
Notes from Melissa:
Happy October! I can't believe that my favorite season is finally here! Enjoy the cool weather, beautiful leaves, crisp apples, warm sweaters and boots, pumpkin fudge, Samhain and all the other good things at emerge at this time of year.
Also my 3rd Annual Witches in the Air 2014 Event is ongoing. Keep checking in for great Witchy and Magickal posts and some great giveaways!
Recently on Melissa's Eclectic Bookshelf:
What I Finished Last Week:
The Thinking Woman's Guide to Real Magic  – Emily Croy Barker
Unteachable – Leah Raeder (Audiobook)
What I Am Reading Today:
One Kick (Kick Lannigan #1) – Chelsea Cain (Audiobook)
Spell Booked (Retired Witches Mystery #1) – Joyce & Jim Lavene
Ongoing Giveaways:
Added to the Bookshelf Last Week:
Bought:
Title: The Passage (The Passage #1)
Author: Justin Cronin
An epic and gripping tale of catastrophe and survival, The Passage is the story of Amy—abandoned by her mother at the age of six, pursued and then imprisoned by the shadowy figures behind a government experiment of apocalyptic proportions. But Special Agent Brad Wolgast, the lawman sent to track her down, is disarmed by the curiously quiet girl and risks everything to save her. As the experiment goes nightmarishly wrong, Wolgast secures her escape—but he can't stop society's collapse. And as Amy walks alone, across miles and decades, into a future dark with violence and despair, she is filled with the mysterious and terrifying knowledge that only she has the power to save the ruined world.
For Review:
Title: The Ghosts of Heaven
Author: Marcus Sedgwick
From 2014 Printz award-winning author Marcus Sedgwick comes a bold, genre-bending epic that chronicles madness, obsession, and creation, from the Paleolithic era through the Witch Hunts and into the space-bound future.

Four linked stories boldly chronicle madness, obsession, and creation through the ages. Beginning with the cave-drawings of a young girl on the brink of creating the earliest form of writing, Sedgwick traverses history, plunging into the seventeenth century witch hunts and a 1920s insane asylum where a mad poet's obsession with spirals seems to be about to unhinge the world of the doctor trying to save him. Sedgwick moves beyond the boundaries of historical fiction and into the future in the book's final section, set upon a spaceship voyaging to settle another world for the first time. Merging Sedgwick's gift for suspense with science- and historical-fiction, Ghosts of Heaven is a tale is worthy of intense obsession.
Library Loot: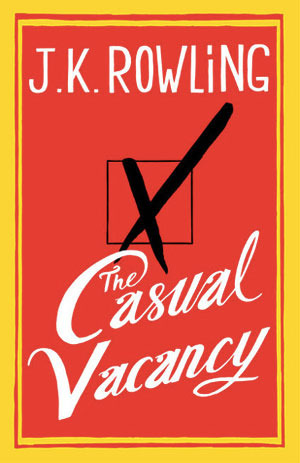 Title: The Csual Vacancy
Author: JK Rowling
A BIG NOVEL ABOUT A SMALL TOWN …

When Barry Fairbrother dies in his early forties, the town of Pagford is left in shock.

Pagford is, seemingly, an English idyll, with a cobbled market square and an ancient abbey, but what lies behind the pretty façade is a town at war.

Rich at war with poor, teenagers at war with their parents, wives at war with their husbands, teachers at war with their pupils … Pagford is not what it first seems.

And the empty seat left by Barry on the parish council soon becomes the catalyst for the biggest war the town has yet seen. Who will triumph in an election fraught with passion, duplicity and unexpected revelations?
That's all for me this week!
What new goodies have arrived on your doorstep?
Leave me a link in the comments and I'll come check out your post!