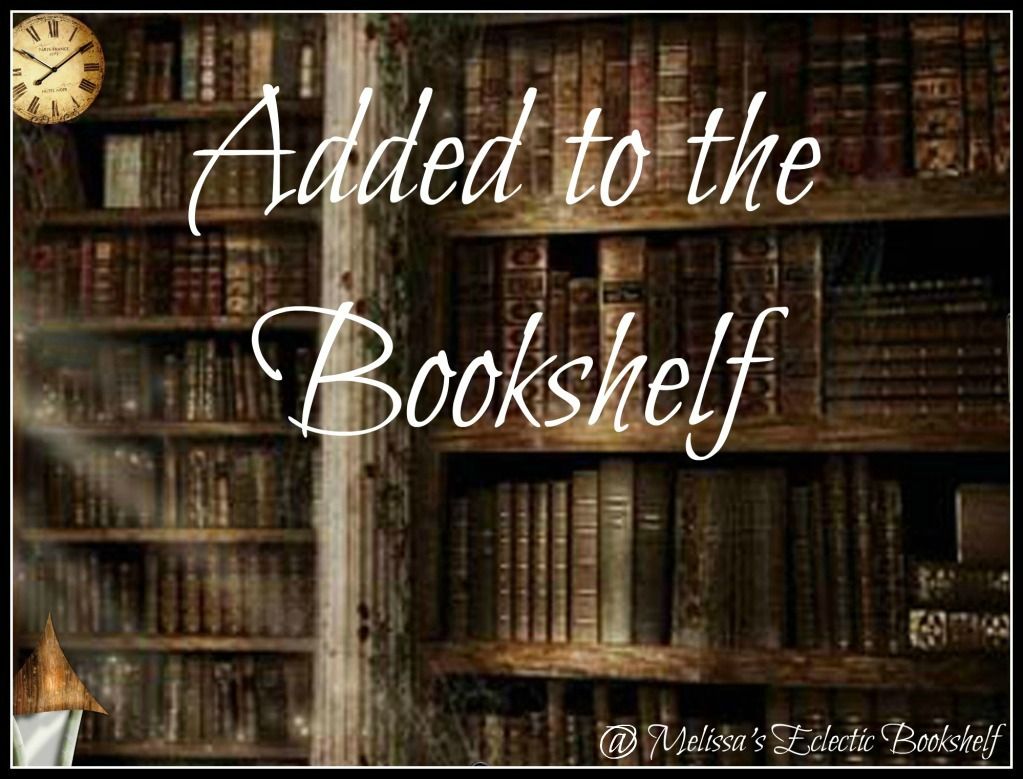 (Inspired by Mailbox Monday, IMM, Clock Rewinders and the like)
Recently on Melissa's Eclectic Bookshelf:
What I Finished Last Week:
Ugly Love – Colleen Hoover (Audiobook)
What I Am Reading Today:
The Casual Vacancy – JK Rowling
Afterworlds – Scott Westerfeld (Audiobook)
Ongoing Giveaways:
♥ Print Copy of THE LEGEND OF SLEEPY HOLLOW AND OTHER STORIES (11/10)
♥ $25 Gift Card & Copies of PROTECTING HIS WITCH (11/10)
♥ 3 Box Sets of THE MACINNESS LEGACY SERIES (11/4)
♥ 10 Copies of TAINTED BLOOD and Custom Made Vampire Stakes (11/18)
♥ 3 Print Copies of WHISPER THE DEAD (11/4)
♥ 5 Print Copies of WITCH RESURRECTED (11/25)
♥ $20 Amazon GC, Copy of CONFRONTING THE DEMON (11/6)
Added to the Bookshelf Last Week:
For Review:
Title: In Her Wake (Ten Tiny Breaths #0.5)
Author: K.A. Tucker
Before you knew him as Trent in Ten Tiny Breaths, he was Cole Reynolds—and he had it all. Until one night when he makes a fatal, wrong decision…and loses everything.

When a drunken night out at a Michigan State college party results in the death of six people, Cole must come to terms with his part in the tragedy. Normally, he'd be able to lean on his best friends—the ones who have been in his life since he could barely walk. Only, they're gone. Worse, there's the shattered body of a sixteen-year-old girl lying somewhere in a hospital bed, her entire life ripped from her because of a case of beer and a set of keys.

Everyone assures him that they know it wasn't intentional, and yet he can't ignore the weight of their gazes, the whispers behind his back. Nor can he shake the all-consuming guilt he feels every time he thinks of that girl who won't so much as allow him near her hospital room to apologize. As the months go by and the shame and loneliness festers, Cole begins to lose his grip on what once was important—college, his girlfriend, his future. His life. It's not until Cole hits rock-bottom that he can begin to see another way out of his personal hell: forgiveness.

And there's only one person who can give that to him…
Title: Burying Water (Burying Water #1)
Author: K.A. Tucker
The top-selling, beloved indie author of Ten Tiny Breaths returns with a new romance about a young woman who loses her memory—and the man who knows that the only way to protect her is to stay away.

Left for dead in the fields of rural Oregon, a young woman defies all odds and survives—but she awakens with no idea who she is, or what happened to her. Refusing to answer to "Jane Doe" for another day, the woman renames herself "Water" for the tiny, hidden marking on her body—the only clue to her past. Taken in by old Ginny Fitzgerald, a crotchety but kind lady living on a nearby horse farm, Water slowly begins building a new life. But as she attempts to piece together the fleeting slivers of her memory, more questions emerge: Who is the next-door neighbor, quietly toiling under the hood of his Barracuda? Why won't Ginny let him step foot on her property? And why does Water feel she recognizes him?

Twenty-four-year-old Jesse Welles doesn't know how long it will be before Water gets her memory back. For her sake, Jesse hopes the answer is never. He knows that she'll stay so much safer—and happier—that way. And that's why, as hard as it is, he needs to keep his distance. Because getting too close could flood her with realities better left buried.

The trouble is, water always seems to find its way to the surface.
Title: Big Driver
Author: Stephen King
Now a Lifetime original movie, Stephen King's haunting story about an author of a series of mystery novels who tries to reconcile her old life with her life after a horrific attack and the one thing that can save her: Revenge.

Tess Thorne, a famous mystery writer, faces a long drive home following a book signing engagement. Advised to take a shortcut at the suggestion of the event's planner, Tess sets out for home, well after dark. On a lonely stretch of New England road, her tire blows out, and when a man in a pick up stops, it is not to help her, but to repeatedly assault her and leave her for dead. Tess survives, and she plots a revenge that will bring her face-to-face with another stranger: the one inside herself, capable of gruesome violence.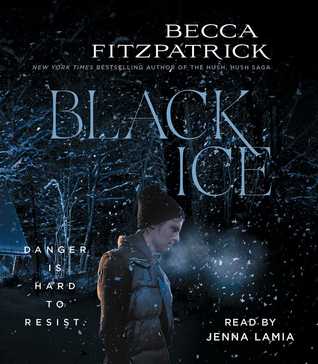 Title: Black Ice
Author: Becca Fitzpatrick
Danger is hard to resist in this sexy thriller from Becca Fitzpatrick, the New York Times bestselling author of the Hush, Hush saga.

Brit Pheiffer has trained to backpack the Teton Range, but she isn't prepared when her ex-boyfriend, who still haunts her every thought, wants to join her. Before Britt can explore her feelings for Calvin, an unexpected blizzard forces her to seek shelter in a remote cabin, accepting the hospitality of its two very handsome occupants but these men are fugitives, and they take her hostage.

Britt is forced to guide the men off the mountain, and knows she must stay alive long enough for Calvin to find her. The task is made even more complicated when Britt finds chilling evidence of a series of murders that have taken place there and in uncovering this, she may become the killer's next target.

But nothing is as it seems, and everyone is keeping secrets, including Mason, one of her kidnappers. His kindness is confusing Britt. Is he an enemy? Or an ally?

Black Ice is New York Times bestselling author Becca Fitzpatrick's riveting romantic thriller set against the treacherous backdrop of the mountains of Wyoming. Falling in love should never be this dangerous.
Title: A Vision of Fire
Author: Gillian Anderson, Jeff Rovin
The first novel from iconic X-Files star Gillian Anderson and New York Times bestselling author Jeff Rovin: a science fiction thriller of epic proportions.

Renowned child psychologist Caitlin O'Hara is a single mom trying to juggle her job, her son, and a lackluster dating life. Her world is suddenly upturned when Maanik, the daughter of India's ambassador to the United Nations, starts speaking in tongues and having violent visions. Caitlin is sure that her fits have something to do with the recent assassination attempt on her father, a shooting that has escalated nuclear tensions between India and Pakistan to dangerous levels but when teenagers around the world start having similar outbursts, Caitlin begins to think that there's a more sinister force at work.

In Haiti, a student claws at her throat, drowning on dry land. In Iran, a boy suddenly and inexplicably sets himself on fire. Animals, too, are acting irrationally, from rats in New York City to birds in South America to ordinary house pets. With Asia on the cusp of nuclear war, Caitlin must race across the globe to uncover the mystical links among these seemingly unrelated incidents in order to save her patient and perhaps the world.
Bought:
Title: Christmas Kiss (Kisses and Carriages Book 1)
Author: L.L. Muir



Recipe for an intense holiday romance:

Take one desperate 19th century Highlander.
Combine with a determined young woman from the 21st century who wears underwear for a hat.
Over low heat, add a haunting tune…

As wicked weather isolates the pair within the frozen walls of a Scottish castle, they'll need to learn to trust each other. If they can't come together to solve a disturbing mystery, they'll have more to lose than their hearts. And more to rue than just a Christmas kiss.
Title: Inferno Park
Author: J.L. Bryan
Carter was only twelve when he witnessed the disaster that killed more than a hundred people at Starland Amusement Park. Five years later, Carter's hometown is no longer a busy Florida panhandle resort, but a slowly dying town full of empty motels and attractions rusting behind chains and padlocks.

Now something evil stirs in the ruins of the old amusement park…something with an alluring siren song drawing visitors into the dark mysteries of the forbidden world behind the gate. Something with an appetite for restless, yearning souls.

Carter reluctantly returns to the old park in the company of a new girl in town, who is obsessed with urban decay and pop-culture ruins, and discovers the evil at work. To stop it, and protect the children of the town, Carter will have to face his oldest and deepest fears.
That's all for me this week!
What new goodies have arrived on your doorstep?
Leave me a link in the comments and I'll come check out your post!