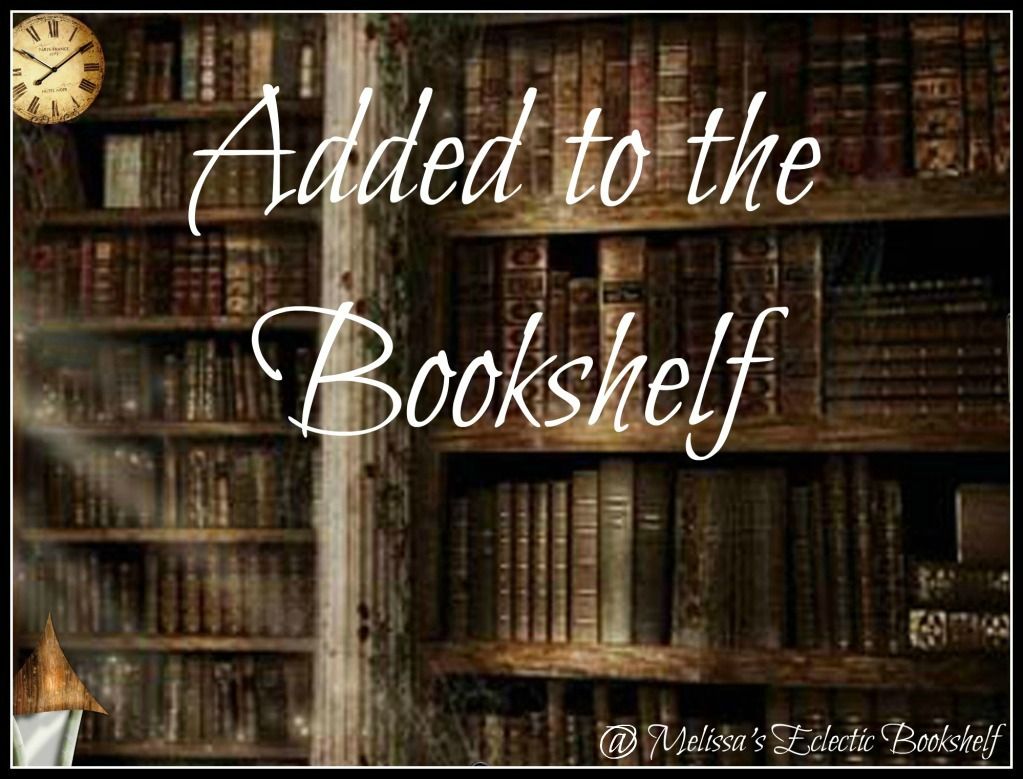 (Inspired by Mailbox Monday, IMM, Clock Rewinders and the like)
Notes from Melissa
I can't believe that this week is Thanksgiving…where is this year going!!??  We're hosting this year…still not sure exactly how many yet!  For those of you in the US that are celebrating, what are your plans?
Recently on Melissa's Eclectic Bookshelf:
What I Finished Last Week:
Beautiful Disaster (Beautiful #1) – Jamie McGuire
In Time (The Darkest Minds #1.5) – Alexandra Bracken
One Mad Night – Julia London
What I Am Reading Today:
Dearly, Departed (Gone With the Respiration #1) – Lia Habel
A Sudden Light – Garth Stein (Audiobook)
Ongoing Giveaways:
♥ $50 Amazon Gift Card or Paypal Cash (11/30)
♥ Paperback Copy of WHILE BEAUTY SLEPT (11/25)
♥ 5 Print Copies of WITCH RESURRECTED (11/25)
Added to the Bookshelf Last Week:
For Review:
Title: Tuck Everlasting
Author: Natalie Babbitt







Doomed to—or blessed with—eternal life after drinking from a magic spring, the Tuck family wanders about trying to live as inconspicuously and comfortably as they can. When ten-year-old Winnie Foster stumbles on their secret, the Tucks take her home and explain why living forever at one age is less a blessing that it might seem. Complications arise when Winnie is followed by a stranger who wants to market the spring water for a fortune.
Title: Revival
Author: Stephen King
From master storyteller Stephen King comes a spectacularly dark and riveting novel about addiction, religion, fanaticism, and what might exist on the other side of life.

In a small New England town more than half a century ago, a boy is playing with his new toy soldiers in the dirt in front of his house when a shadow falls over him. He looks up to see a striking man, the new minister, Jamie learns later, who with his beautiful wife will transform the church and the town. The men and boys are a bit in love with Mrs. Jacobs; the women and girls, with the Reverend Jacobs — including Jamie's sisters and mother. Then tragedy strikes, and this charismatic preacher curses God and is banished from the shocked town.

Jamie has demons of his own. Wed to his guitar from age 13, he plays in bands across the country, running from his own family tragedies, losing one job after another when his addictions get the better of him. Decades later, sober and living a decent life, he and Reverend Charles Jacobs meet again in a pact beyond even the Devil's devising, and the many terrifying meanings of Revival are revealed.

King imbues this spectacularly rich and dark novel with everything he knows about music, addiction, and religious fanaticism and every nightmare we ever had about death. This is a masterpiece from King in the great American tradition of Frank Norris, Nathaniel Hawthorne, and Edgar Allan Poe.
Title: One Mad Night
Author: Julia London







One winter's night a blizzard sweeps across the country, demonstrating that fate can change the course of lives in an instant…and fate has got a sense of humor.

Chelsea Crawford and Ian Rafferty are high profile ad execs in cutthroat competition for a client. When a major winter storm puts New York City on lockdown, the two rivals have to make it through the night together—oh, the many ways in which opposites attract…
Purchased: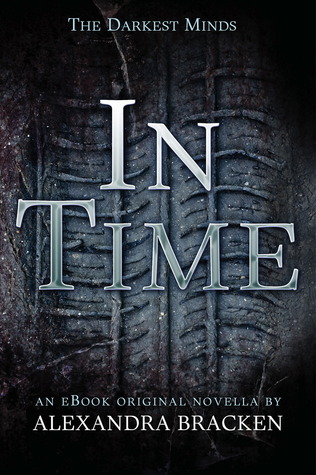 Title: In Time (The Darkest Minds #1.5)
Author: Alexandra Bracken






Don't miss this exciting short story that connects The Darkest Minds to its much-anticipated sequel, Never Fade.

Gabe's life has been devastated in the wake of the economic crash. The only option left for someone like him to escape his tragic past is to leave his small town behind and to attempt to become a skiptracer. This already almost impossible task is made all the more difficult by his first score, a young girl who won't speak, but who changes his life in ways he could never imagine.
Title: Dearly, Departed (Gone With the Respiration #1)
Author: Lia Habel
Love can never die.

Love conquers all, so they say. But can Cupid's arrow pierce the hearts of the living and the dead – or rather, the undead? Can a proper young Victorian lady find true love in the arms of a dashing zombie?

The year is 2195. The place is New Victoria – a high-tech nation modeled on the manners, mores, and fashions of an antique era. A teenager in high society, Nora Dearly is far more interested in military history and her country's political unrest than in tea parties and debutante balls. But after her beloved parents die, Nora is left at the mercy of her domineering aunt, a social-climbing spendthrift who has squandered the family fortune and now plans to marry her niece off for money. For Nora, no fate could be more horrible – until she's nearly kidnapped by an army of walking corpses.

But fate is just getting started with Nora. Catapulted from her world of drawing-room civility, she's suddenly gunning down ravenous zombies alongside mysterious black-clad commandos and confronting "The Laz," a fatal virus that raises the dead – and hell along with them. Hardly ideal circumstances. Then Nora meets Bram Griswold, a young soldier who is brave, handsome, noble . . . and dead. But as is the case with the rest of his special undead unit, luck and modern science have enabled Bram to hold on to his mind, his manners, and his body parts. And when his bond of trust with Nora turns to tenderness, there's no turning back. Eventually, they know, the disease will win, separating the star-crossed lovers forever. But until then, beating or not, their hearts will have what they desire.

In Dearly, Departed, romance meets walking-dead thriller, spawning a madly imaginative novel of rip-roaring adventure, spine-tingling suspense, and macabre comedy that forever redefines the concept of undying love.
That's all for me this week!
What new goodies have arrived on your doorstep?
Leave me a link in the comments and I'll come check out your post!