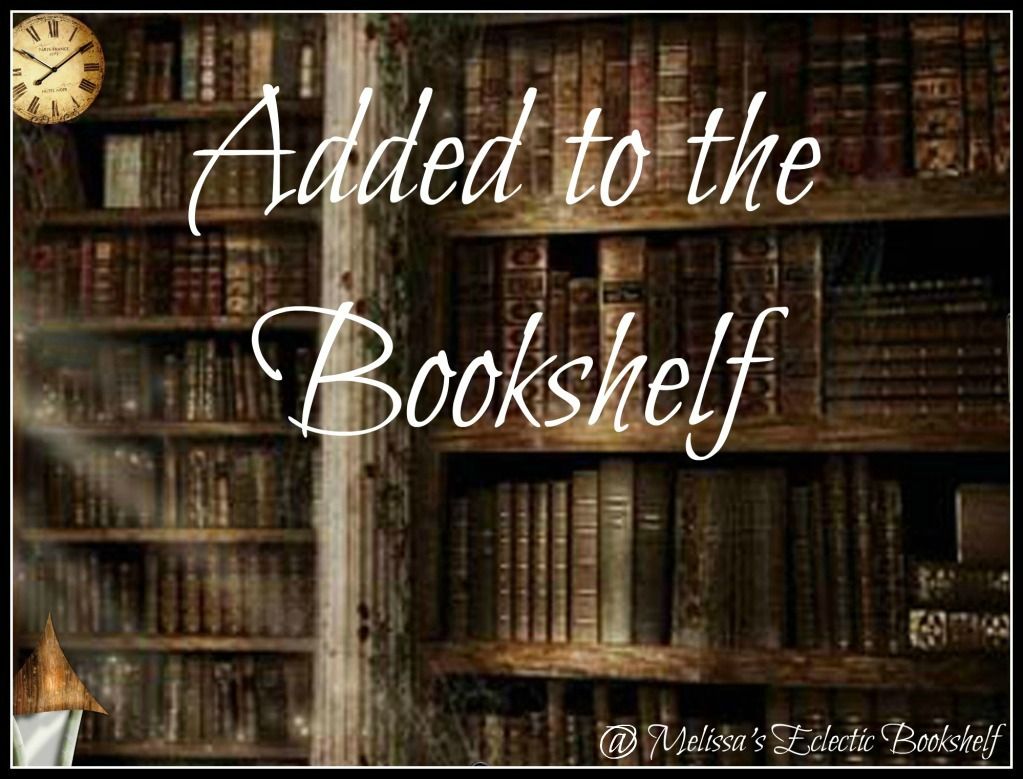 (Inspired by Mailbox Monday, IMM, Clock Rewinders and the like)
Notes from Melissa
Hope everyone is enjoying this last month of 2014. Looking ahead to 2015 I'll be hosting my 4th Annual Witches & Witchcraft Reading Challenge!!
Click on the button to join the fun!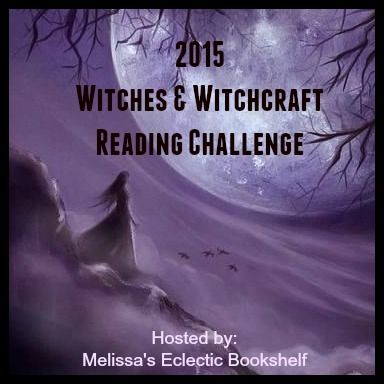 Recently on Melissa's Eclectic Bookshelf:
What I Finished Last Week:
The First Phone Call from Heaven – Mitch Albom (Audiobook)
A Second Bite at the Apple – Dana Bate
What I Am Reading Today:
Wedding Night – Sophie Kinsella
In Her Wake: A Ten Tiny Breaths Novella (Ten Tiny Breaths 0.5) – K.A. Tucker (Audiobook)
Ongoing Giveaways:
♥ Print copy of Bewitching Brews and Devilish Desserts, Vintage Ruffled Apron, Swag (12/15)
♥ $20 Amazon Gift Card & Copy of MAN vs. CAT (12/16)
♥ $50 Amazon GC or Paypal Cash (12/22)
♥ $25 Amazon/BN/iTunes GC (12/11)
♥ $50 Amazon GC, $25.00 Amazon GC, & 2 of Mary Leo's ebooks (12/15)
Added to the Bookshelf Last Week:
For Review: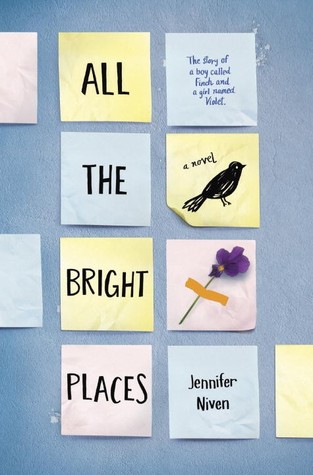 Title: All the Bright Places
Author: Jennifer Niven
The Fault in Our Stars meets Eleanor and Park in this compelling, exhilarating, and beautiful story about a girl who learns to live from a boy who intends to die.

Theodore Finch is fascinated by death, and he constantly thinks of ways he might kill himself. But each time, something good, no matter how small, stops him.

Violet Markey lives for the future, counting the days until graduation, when she can escape her Indiana town and her aching grief in the wake of her sister's recent death.

When Finch and Violet meet on the ledge of the bell tower at school, it's unclear who saves whom. And when they pair up on a project to discover the "natural wonders" of their state, both Finch and Violet make more important discoveries: It's only with Violet that Finch can be himself—a weird, funny, live-out-loud guy who's not such a freak after all. And it's only with Finch that Violet can forget to count away the days and start living them. But as Violet's world grows, Finch's begins to shrink.

This is an intense, gripping novel perfect for fans of Jay Asher, Rainbow Rowell, John Green, Gayle Forman, and Jenny Downham from a talented new voice in YA, Jennifer Niven.
For Review Consideration:
Title: Influence
Author: Chris Parker
Influence kills…Influence is the greatest force on earth. Influence equals power, the power to affect people and events. The most powerful people alive have the greatest influence. And they can use it for good or bad. Marcus Kline is the world's leading authority on communication and influence. He can tell what you are thinking. He can see inside you. He can step inside your mind. Yet when a series of murder victims bear the horrific hallmarks of an intelligent and remorseless serial killer, Detective Inspector Peter Jones turns to Marcus for help – and everything changes. As the killer sets a deadly pace, the invisible, irresistible and terrifying power of influence threatens friendships, reputations, and lives. When events appear to implicate the great Marcus Kline himself, everyone learns that the worst pain isn't physical…
Title: Wordscapist, The Myth (The Way of the Word, #1)
Author: Arpan Panicker
Wordscapist (n): A legendary wordsmith, usually assumed to be male, who is rumoured to be able to shape reality to his words. Limitless in his powers, and not aligned with the Guild or the Free Word. No proof or evidence of his existence has ever been found. First known usage circa 16th century.

Everything you say is true… somewhere. But for Slick the notion of what is true is becoming very blurred indeed. He always knew the world was one of constant change. He just didn't expect that change to include witnessing a demon tearing off the head of a stranger. That's the kind of change that could lead to hearing voices in your head. Which is also happening rather too frequently for Slick's liking.

But that's what happens when you're thrown headlong into the world of wordsmiths, where simple words can shape and reshape reality, and the legend of the Wordscapist becomes more than just an urban myth. Slick must discover the Way of the Word if he is to shape a new reality and discover his true destiny……Buckle up. Hang on. And yes, careful what you say. Everything you say is true…becomes true…somewhere.

Wordscapist: The Myth is the first groundbreaking volume in the Way of the Word series, and Urbane's launch title for a thrilling new digital only frontlist – open your mind and your e-reading device to a new voice in fantasy fiction.
Purchased:
Title: The Old Man and the Sea
Author: Ernest Hemingway
The best story Hemingway has written… No page of this beautiful masterwork could have been done better – Sunday Times

Set in the Gulf Stream off the coast of Havana, Hemingway's magnificent fable is the tale of an old man, a young boy and a giant fish. This story of heroic endeavour won Hemingway the Nobel Prize for Literature. It stands as a unique and timeless vision of the beauty and grief of man's challenge to the elements.
That's all for me this week!
What new goodies have arrived on your doorstep?
Leave me a link in the comments and I'll come check out your post!