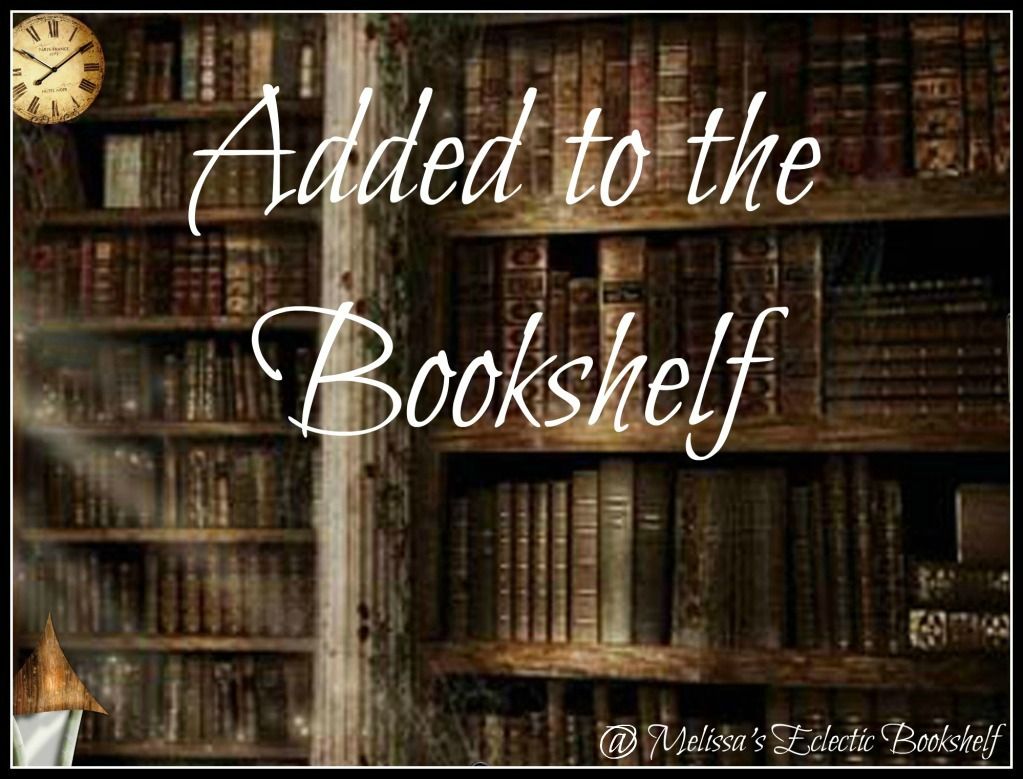 (Inspired by Mailbox Monday, IMM, Clock Rewinders and the like)
Notes from Melissa
I can't believe how quickly this month has gone by…I hope that everyone who celebrates has a wonderful holiday this week!
Looking ahead to next year,  I'll be hosting my 4th Annual Witches & Witchcraft Reading Challenge!!
Click on the button to join the fun!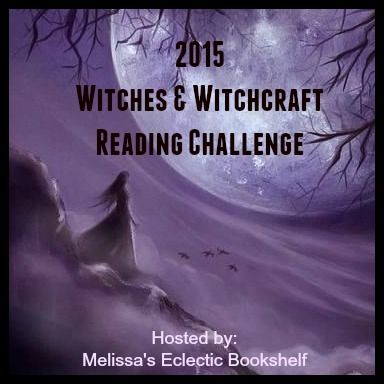 Recently on Melissa's Eclectic Bookshelf:
What I Finished Last Week:
In Her Wake: A Ten Tiny Breaths Novella (Ten Tiny Breaths 0.5) – K.A. Tucker (Audiobook)
What I Am Reading Today:
Wedding Night – Sophie Kinsella
Burying Water (Burying Water #1)  – K.A. Tucker (Audiobook))
Ongoing Giveaways:
♥ Harlequin Holiday Reads Prize-pack (incl. 6 Books, Ornament charms & Gift Tags)(12/26)
♥ $50 Amazon GC or Paypal Cash (12/22)
Added to the Bookshelf Last Week:
For Review:
Title: Disconnected
Author: Jennifer Weiner
From #1 bestselling author Jennifer Weiner comes a haunting tale of addiction and obligation, secrets and redemption. Now available on CD and as an audio download for the first time!

Shannon Will is nearing thirty and has already made six trips to rehab (not that anyone's counting). But this time, she swears, will be different. She'll clean up her act, go to meetings, find a sponsor, and make a clean break with her past—starting with a new phone number.

But old ties aren't so easy to sever. When Shannon's new phone starts getting messages she was never meant to see, Shannon has to decide whether to risk getting involved, or stay safely disconnected.

Gripping, suspenseful, and smart, Disconnected is a riveting tale of addiction and obligation, secrets and redemption.
Purchased:
Title: A Beautiful Blue Death (Charles Lenox Mysteries #1)
Author: Charles Finch
Charles Lenox, Victorian gentleman and armchair explorer, likes nothing more than to relax in his private study with a cup of tea, a roaring fire and a good book. But when his lifelong friend Lady Jane asks for his help, Lenox cannot resist the chance to unravel a mystery.

Prudence Smith, one of Jane's former servants, is dead of an apparent suicide. But Lenox suspects something far more sinister: murder, by a rare and deadly poison. The grand house where the girl worked is full of suspects, and though Prue had dabbled with the hearts of more than a few men, Lenox is baffled by the motive for the girl's death.

When another body turns up during the London season's most fashionable ball, Lenox must untangle a web of loyalties and animosities. Was it jealousy that killed Prudence Smith? Or was it something else entirely? And can Lenox find the answer before the killer strikes again—this time, disturbingly close to home?
Title: Dewey's Nine Lives: The Legacy of the Small-Town Library Cat Who Inspired Millions (Dewey Readmore)
Author: Vicki Myron
The cat that captured America's hearts returns, to share more of his special brand of magic.

Dewey: The Small-Town Library Cat Who Touched the World was a blockbuster bestseller and a publishing phenomenon. It has sold nearly a million copies, spawned three children's books, and will be the basis for an upcoming movie. No doubt about it, Dewey has created a community. Dewey touched readers everywhere, who realized that no matter how difficult their lives might seem, or how ordinary their talents, they can-and should- make a positive difference to those around them. Now, Dewey is back, with even more heartwarming moments and life lessons to share.

Dewey's Nine Lives offers nine funny, inspiring, and heartwarming stories about cats–all told from the perspective of "Dewey's Mom," librarian Vicki Myron. The amazing felines in this book include Dewey, of course, whose further never-before-told adventures are shared, and several others who Vicki found out about when their owners reached out to her. Vicki learned, through extensive interviews and story sharing, what made these cats special, and how they fit into Dewey's community of perseverance and love. From a divorced mother in Alaska who saved a drowning kitten on Christmas Eve to a troubled Vietnam veteran whose heart was opened by his long relationship with a rescued cat, these Dewey-style stories will inspire readers to laugh, cry, care, and, most importantly, believe in the magic of animals to touch individual lives.
Recent Amazon Freebies
That's all for me this week!
What new goodies have arrived on your doorstep?
Leave me a link in the comments and I'll come check out your post!