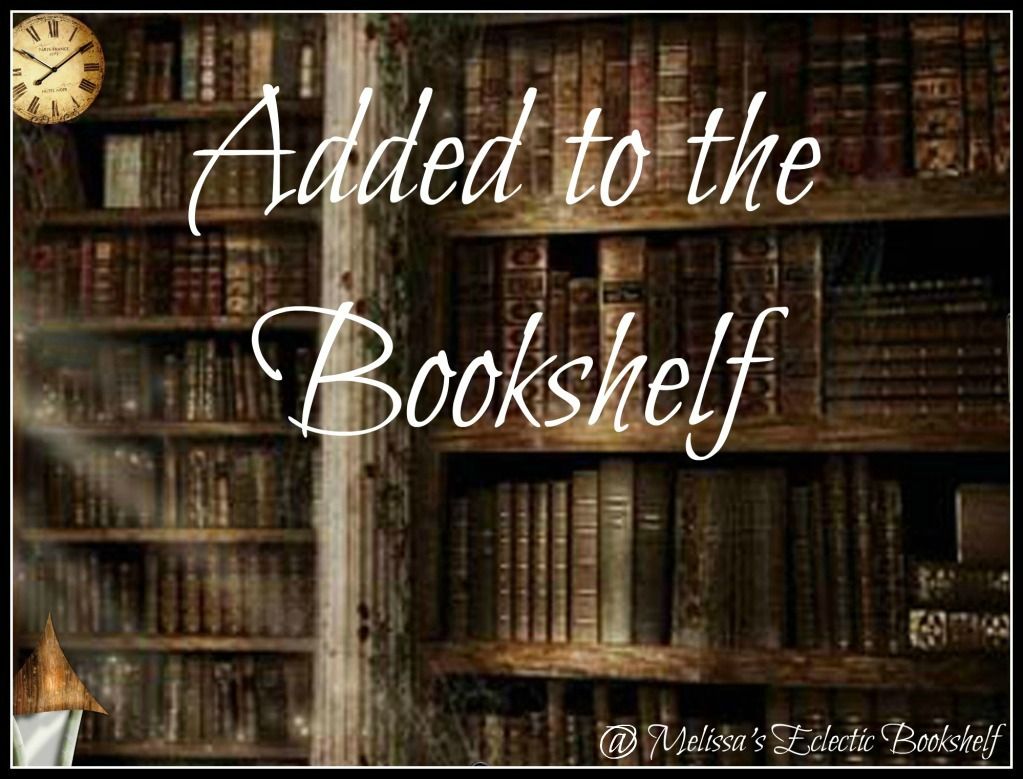 (Inspired by Mailbox Monday, IMM, Clock Rewinders and the like)
Notes from Melissa
Hope that everyone had a very Merry Holiday and here's wishing everyone a very Happy New Year!!
Don't forget to sign up for my 4th Annual Witches & Witchcraft Reading Challenge!!
Click on the button to join the fun!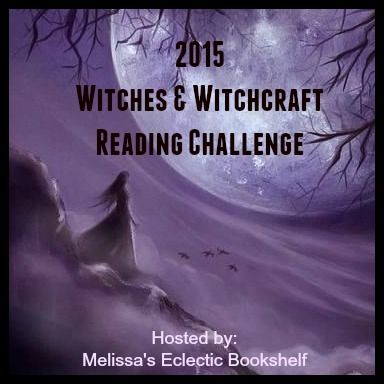 Recently on Melissa's Eclectic Bookshelf:
What I Finished Last Week:
Wedding Night – Sophie Kinsella
What I Am Reading Today:
Burying Water (Burying Water #1)  – K.A. Tucker (Audiobook)
The Ghosts of Heaven – Marcus Sedgwick
The Old Man and the Sea – Ernest Hemingway
Added to the Bookshelf Last Week:
For Review:
Title: Best Kept Secret
Author: Amy Hatvany
Cadence didn't sit down one night and decide that downing two bottles of wine was a brilliant idea.

Her drinking snuck up on her – as a way to sleep, to help her relax after a long day, to relieve some of the stress of the painful divorce that left her struggling to make ends meet with her five-year old son, Charlie.

It wasn't always like this. Just a few years ago, Cadence seemed to have it all,a successful husband, an adorable son, and a promising career as a freelance journalist.But with the demise of her marriage, her carefully constructed life begins to spiral out of control.Suddenly she is all alone trying to juggle the demands of work and motherhood.

Logically, Cadence knows that she is drinking too much, and every day begins with renewed promises to herself that she will stop.But within a few hours, driven by something she doesn't understand, she is reaching for the bottle – even when it means not playing with her son because she is too tired, or dropping him off at preschool late, again.And even when one calamitous night it means leaving him alone to pick up more wine at the grocery store.It's only when her ex-husband shows up at her door to take Charlie away that Cadence realizes her best kept secret has been discovered.

Heartbreaking, haunting, and ultimately life-affirming, Best Kept Secret is more than just the story of Cadence,it's a story of how the secrets we hold closest are the ones that can most tear us apart.
Freebies:
Title: Snow Angel (Hope Falls #5)
Author: Melanie Shawn
He is looking towards the future…

Newly appointed Chief of Police Eric Maguire is sexy, single, and not ready to mingle. Tired of casual hook-ups and meaningless affairs, Eric is ready for something real. When a mysterious dark-haired beauty moves in next door, Eric knows he's found exactly what he's been missing.

She is running from her past…

Lily Sotelo just got the break of a lifetime choreographing for pop star Karina Black's winter tour. As important as it is that she does an amazing job, it's equally as important that she remains anonymous. Which shouldn't be a problem. She's spent the last ten years on the move, never letting anyone get too close. Until now. Her new neighbor is as persistent as he is sexy and is making Lily want things she knows she can't have.
Title: Sweet Silver Bells
Author: Rochelle Alers
Brief encounter…or forever love?

Then…

Being chosen to design luxury hotels in Charleston is a career coup for privileged Crystal Eaton. Meeting charismatic corporate attorney Joseph Cole-Wilson is an unexpected bonus. Until one passion-filled night in Joseph's penthouse changes her life forever.

Now…

Haunted by sensual memories, Joseph can't accept their short-lived liaison as a onetime fling. And when a chance encounter reunites him with the Florida beauty, the Cole heir vows she won't get away a second time. Even after discovering Crystal's secret, Joseph knows nothing can dim his desire. He'll prove it with sweet words of love that could make this a Christmas to remember.

If she'll just say yes…
Title: Sleigh Bells in the Snow (O'Neil Brothers #1)
Author: Sarah Morgan
USA Today bestselling author Sarah Morgan heats up the season with the O'Neil brothers in a brand-new holiday series!

Once upon a time, Christmas was Kayla Green's favorite time of year. Now all the workaholic wants for Christmas is for it to be over—as fast as possible! So when duty calls her to snowy Vermont to close a deal with a new client, Kayla is grateful for an excuse to avoid the holidays for another year.

Jackson O'Neil left a thriving business behind to return home and salvage his family's resort—it's in his blood, and he can't let it fail. Now that he's got marketing whiz Kayla Green working with him to put Snow Crystal on the map, success is on the horizon. The fact they strike enough sparks off each other to power all the Christmas lights in Vermont is just an added bonus.

Kayla might be an expert at her job, but she's out of her depth with Jackson—he makes her crave the happy-ever-after she once dreamed of, and it's terrifying. As the snowflakes continue to swirl, will the woman who doesn't believe in the magic of Christmas finally fall under its spell?
That's all for me this week!
What new goodies have arrived on your doorstep?
Leave me a link in the comments and I'll come check out your post!