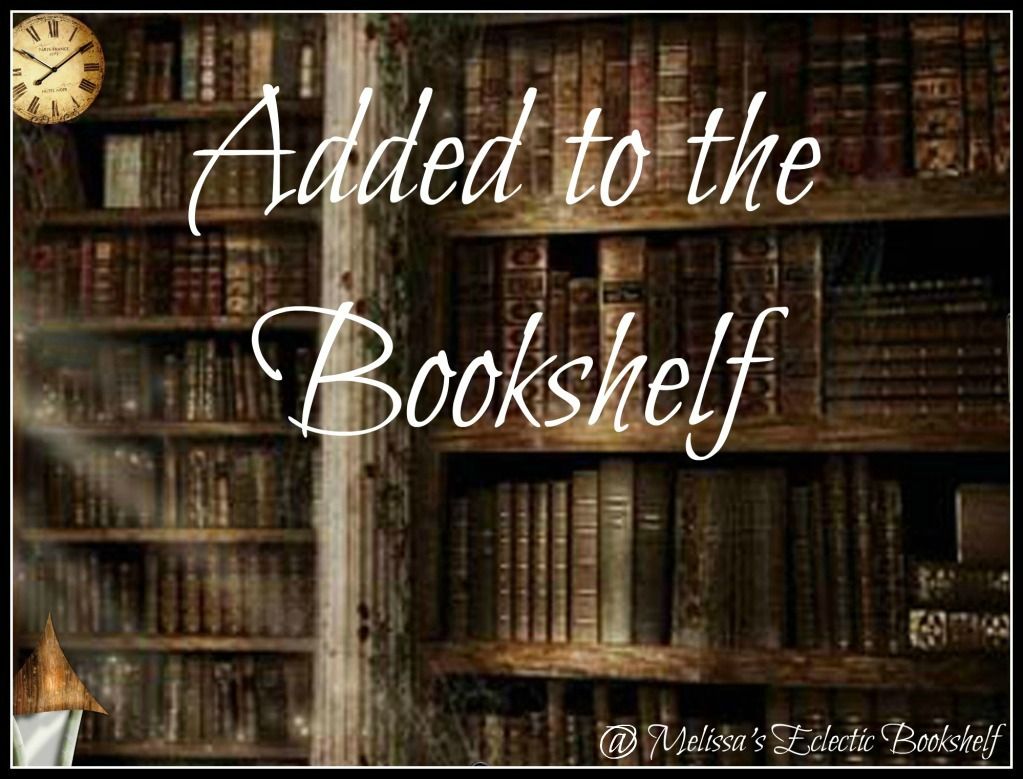 (Inspired by Mailbox Monday, IMM, Clock Rewinders and the like)
Notes from Melissa
Wow..how is it already the year 2015?!?!?!?! I can't believe it! Well, here's to a year filled with loads of Mystery, Romance, Magic and Adventure!!
Have you guys joined any reading challenges? I tried to be more choosy this year as I have a hard time following through, so I am focusing on finishing series and NetGalley reads.  And of course, my favorites…books with witches!!!
Don't forget to sign up for my 4th Annual Witches & Witchcraft Reading Challenge!!
Click on the button to join the fun!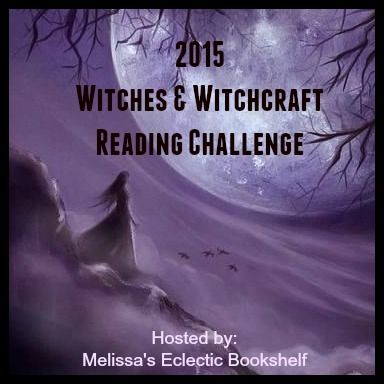 Recently on Melissa's Eclectic Bookshelf:
Also if you haven't checked them out…here are my top ten lists for 2014:
What I Finished Last Week:
The Ghosts of Heaven – Marcus Sedgwick
The Old Man and the Sea – Ernest Hemingway
What I Am Reading Today:
Burying Water (Burying Water #1)  – K.A. Tucker (Audiobook)
The Body Electric – Beth Revis
Added to the Bookshelf Last Week:
Purchased:
Title: A Rogue by Any Other Name (The Rules of Scoundrels #1)
Author:  Sarah MacLean
What a scoundrel wants, a scoundrel gets…

A decade ago, the Marquess of Bourne was cast from society with nothing but his title. Now a partner in London's most exclusive gaming hell, the cold, ruthless Bourne will do whatever it takes to regain his inheritance—including marrying perfect, proper Lady Penelope Marbury.

A broken engagement and years of disappointing courtships have left Penelope with little interest in a quiet, comfortable marriage, and a longing for something more. How lucky that her new husband has access to such unexplored pleasures.

Bourne may be a prince of London's underworld, but he vows to keep Penelope untouched by its wickedness—a challenge indeed as the lady discovers her own desires, and her willingness to wager anything for them… even her heart.
Title: The Reckoning (The Taker Trilogy #2)
Author: Alma Katsu
SECOND IN ALMA KATSU'S GRIPPING SUPERNATURAL TRILOGY THAT BEGAN WITH THE TAKER

Lanore McIlvrae is the kind of woman who will do anything for love. Including imprisoning the man who loves her behind a wall of brick and stone.

She had no choice but to entomb Adair, her nemesis, to save Jonathan, the boy she grew up with in a remote Maine town in the early 1800s and the man she thought she would be with forever. But Adair had other plans for her. He used his mysterious, otherworldly powers to give her eternal life, but Lanore learned too late that there was a price for this gift: to spend eternity with him. And though he is handsome and charming, behind Adair's seductive facade is the stuff of nightmares. He is a monster in the flesh, and he wants Lanore to love him for all of time.

Now, two hundred years after imprisoning Adair, Lanore is trying to atone for her sins. She has given away the treasures she's collected over her many lifetimes in order to purge her past and clear the way for a future with her new lover, Luke Findley. But, while viewing these items at an exhibit at the Victoria and Albert Museum in London, Lanore suddenly is aware that the thing she's been dreading for two hundred years has caught up to her: Adair has escaped from his prison. He's free and he will come looking for her. And she has no idea how she will save herself.

With the stunningly imaginative storytelling and rich characterizations that fascinated readers worldwide and made The Taker a singular and memorable literary debut and an international sensation, Alma Katsu once again delivers "a powerful evocation of the dark side of romantic love" (Publishers Weekly) in her breathtaking new novel.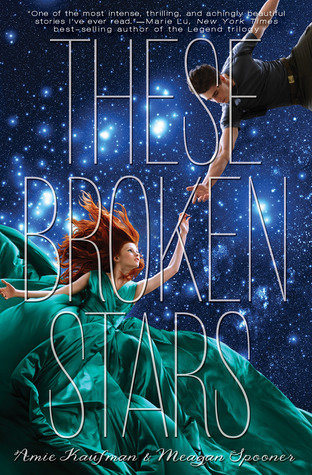 Title: These Broken Stars (Starbound #1)
Author:  Amie Kaufman & Meagan Spooner
It's a night like any other on board the Icarus. Then, catastrophe strikes: the massive luxury spaceliner is yanked out of hyperspace and plummets into the nearest planet. Lilac LaRoux and Tarver Merendsen survive. And they seem to be alone.

Lilac is the daughter of the richest man in the universe. Tarver comes from nothing, a young war hero who learned long ago that girls like Lilac are more trouble than they're worth. But with only each other to rely on, Lilac and Tarver must work together, making a tortuous journey across the eerie, deserted terrain to seek help.

Then, against all odds, Lilac and Tarver find a strange blessing in the tragedy that has thrown them into each other's arms. Without the hope of a future together in their own world, they begin to wonder—would they be better off staying here forever?

Everything changes when they uncover the truth behind the chilling whispers that haunt their every step. Lilac and Tarver may find a way off this planet. But they won't be the same people who landed on it.
Freebies: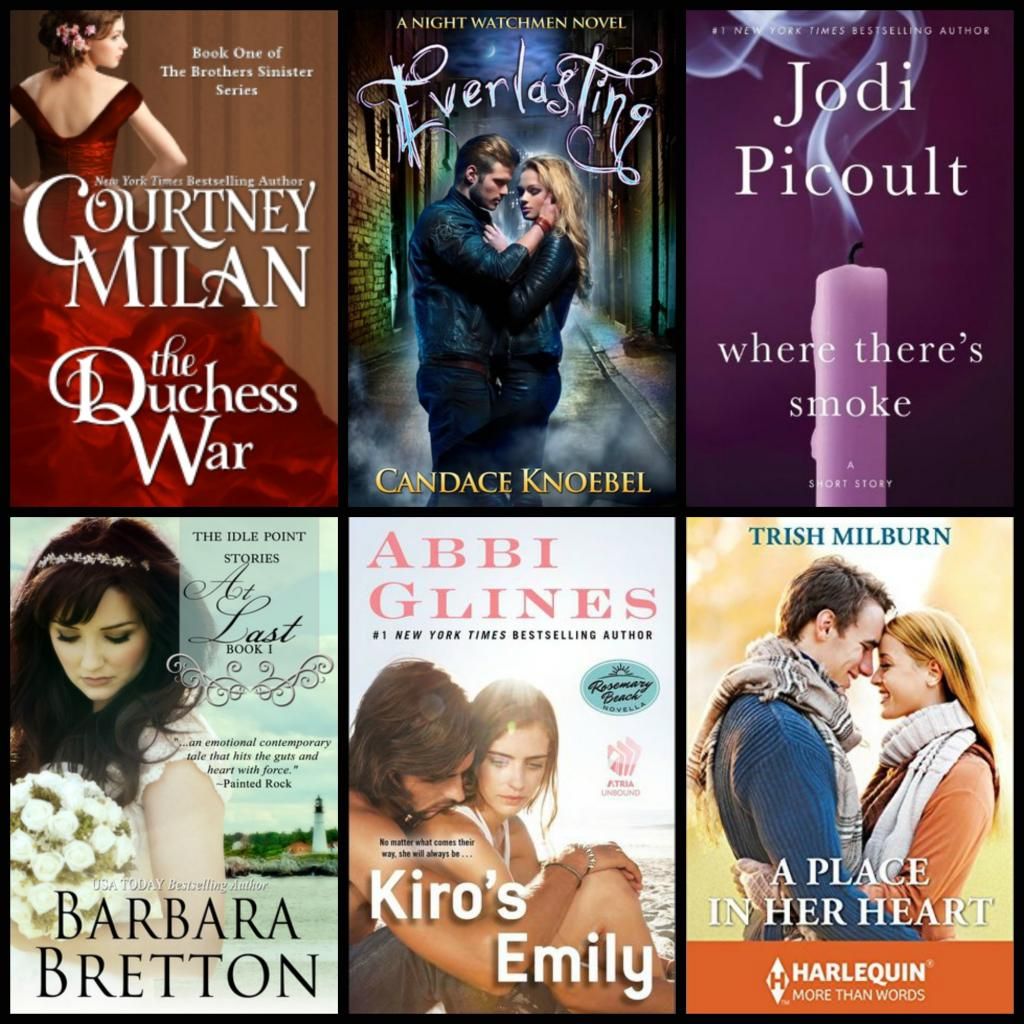 That's all for me this week!
What new goodies have arrived on your doorstep?
Leave me a link in the comments and I'll come check out your post!