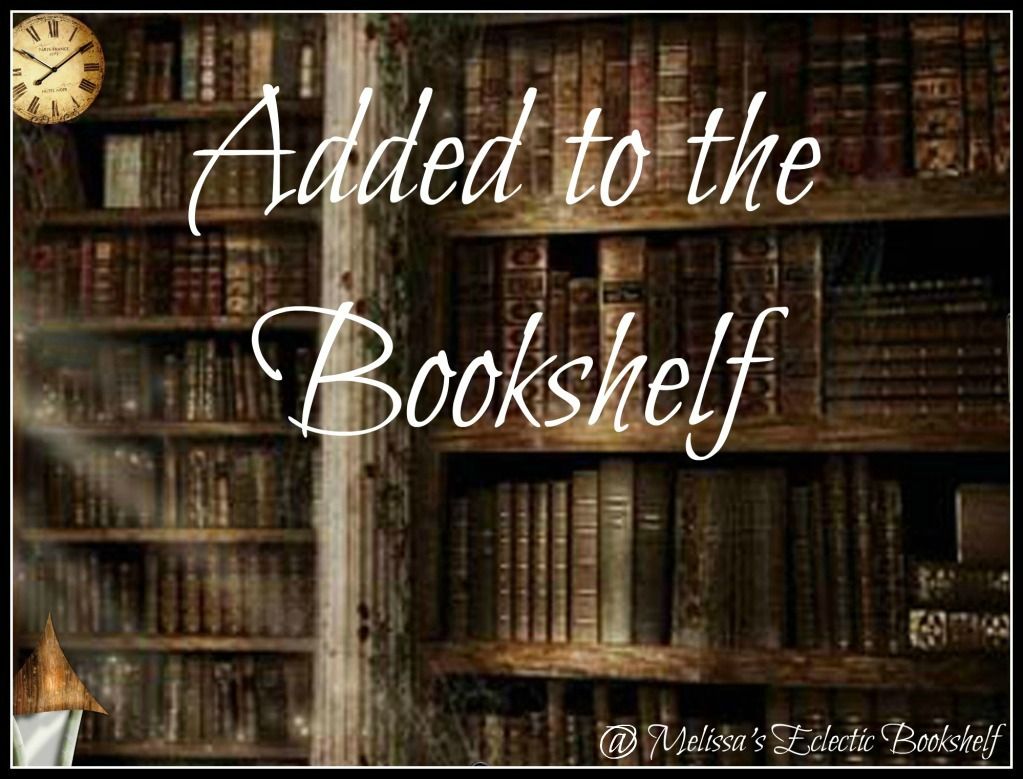 (Inspired by Mailbox Monday, IMM, Clock Rewinders and the like)
Recently on Melissa's Eclectic Bookshelf:
What I Finished The Last 2 Weeks:
The Goldfinch – Donna Tartt
Best Kept Secret – Amy Hatvany (Audiobook)
Beastkeeper – Cat Hellisen
Sweet – Emmy Laybourne
What I Am Reading Today:
Black Ice – Becca Fitzpatrick (Audiobook)
Chloe the Kitten (Fairy Animals of Misty Wood #1) – Lily Small
Current Giveaways:
♥ Finished Copy of SAVE ME (2/8)
♥ $25 BN Gift Card & Autographed Swag Pack (2/16)
♥ Signed copy of A COLD LEGACY & swag (2/5)
♥ Copy of LOVE, LUCY & 3 Signed JANE posters (2/6)
♥ 3 packs of 5 Month9Books of your choice, 1 Pack of all Spring Debuts (2/5)
Added to the Bookshelf Recently:
For Review:
Title: Sweet
Author:  Emmy Laybourne
*People would kill to be thin.*

Solu's luxurious celebrity-filled "Cruise to Lose" is billed as "the biggest cruise since the Titanic," and if the new diet sweetener works as promised—dropping five percent of a person's body weight in just days—it really could be the answer to the world's obesity problem. But Laurel is starting to regret accepting her friend Viv's invitation. She's already completely embarrassed herself in front of celebrity host, Tom Forelli (otherwise known as the hottest guy ever!) and she's too seasick to even try the sweetener. And that's before Viv and all the other passengers start acting really strange.

*But will they die for it, too?*

Tom Forelli knows that he should be grateful for this job and the opportunity to shed his childhood "Baby Tom-Tom" image. His publicists have even set up a 'romance' with a sexy reality star. But as things on the ship start to get a bit wild, he finds himself drawn to a different girl. And when his celebrity hosting gig turns into an expose on the shocking side effects of Solu, it's Laurel that he's determined to save.

Emmy Laybourne, author of the Monument 14 trilogy, takes readers on a dream vacation that goes first comically, then tragically, then horrifyingly, wrong.
Won: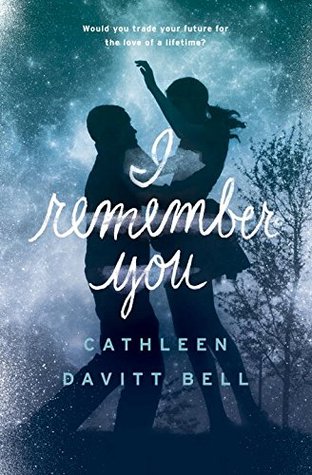 Title: I Remember You
Author:  Cathleen Davitt Bell
For fans of THE FUTURE OF US comes an engrossing story of two teens, whose love for each other is tested by time and fate.

Lucas and Juliet couldn't be more different from each other. But from the moment Lucas sees Juliet, he swears he remembers their first kiss. Their first dance. Their first fight. He even knows what's going to happen between them—not because he can predict the future, but because he claims to have already lived it.

Juliet doesn't know whether to be afraid for herself or for Lucas. As Lucas's memories occur more frequently, they also grow more ominous. All Juliet wants is to keep Lucas safe with her. But how do you hold on to someone you love in the present when they've begun slipping away from you in the future?
Title: Mary Bennet and the Bloomsbury Coven (Regency Magic #1)
Author:  Beth Deitchman
The last Bennet daughter remaining at Longbourn, Mary leads a quiet life in Hertfordshire, where gossip about the intriguing new vicar provides the only entertainment. Having developed a taste for novels, Mary lives vicarious adventures through their heroines. But when a mysterious book arrives addressed to her, she embarks on a magical and thrilling adventure of her own. In London she meets Mr. Hartbustle, a charming old bookseller, who invites her to a meeting of the famed Bloomsbury Coven. There she learns about their dreadful enemy, known only as the Glastonbury Sorcerer, who has stolen a very powerful book of spells. Before long Mary finds herself at the center of a deadly war between light and dark forces.

Set in Jane Austen's England a year after the events of Pride and Prejudice, Mary Bennet and the Bloomsbury Coven is the first book of the Regency Magic Series, whimsical tales of magic and manners published by Luminous Creatures Press.
That's all for me this week!
What new goodies have arrived on your doorstep?
Leave me a link in the comments and I'll come check out your post!