Sharing the week's bookish news and the books & bookish goodies that I've bought, borrowed, won, or been gifted and have added to my bookshelves over the past week!
(Inspired by Mailbox Monday, IMM, Clock Rewinders and the like)
Sadly work is still killing me with 10-15 hour days…I still see no end in sight…but something is going to have to give soon.  I simply can't keep up with my family responsibilities, home life, blog and that…
On a more positive note though…It's almost time for St. Patrick's Day! I'm debating whether I have time to host again this year…but I love doing it and if I don't no one else in my family will… With Easter and Birthdays coming up as well though…we'll be busy busy busy!  At the minimum, I'll make a few loaves of Irish Soda Bread! 
Do any of you have St. Patty's Day Traditions?
Recently on Melissa's Eclectic Bookshelf:
Guest Posts:


"Meeting Harry Potter" – Guest Post & G!veaway with Drowning Rapunzel Author Annette Gisby

All Things Vee – A Polyvore Collage, Guest Post by Jill Hathaway Author of Impostor (Slide #2)

Boston and Its Beautiful Brownstones as the Backdrop for CURSED: Guest Post & Giveaway with Lynn Ricci

Memes:


Teaser Tuesdays – Firefly (Cicada #2) by Belle Whittington

Reveals:


Cover Reveal: Hell's Hollow by Summer Stone

Cover Reveal: The Liberator (Dante Walker #2) by Victoria Scott

Cover Reveal & Giveaway: Game. Set. Match. by Jennifer Iacopelli

Promo Posts:


FREE Book Alert & Giveaway: Max Xylander and the Island of Zumuruud by Jon Thomason

The Book of Lost Fragrances Releases in Paperback
What I Read Last Week:
Virals (Virals #1)

 – Kathy Reichs (audiobook)

Firefly (Cicada #2) – Belle Whittington
What I Am Reading Today:
Watership Down – Richard Adams (audiobook) 
The Collector – Victoria Scott
Ongoing Giveaways:
See the upper right sidebar for all four (4) current giveaways!
Around the Interwebs:
Added to the Bookshelf This Week:
Clicking on book titles will take you to Goodreads.
ARC of FLY AWAY (Firefly Lane #2) – Kristin Hannah
E-Copy of LEGEND (Legend #1) 
– Marie Lu
Audio Copy of WATERSHIP DOWN by Richard Adams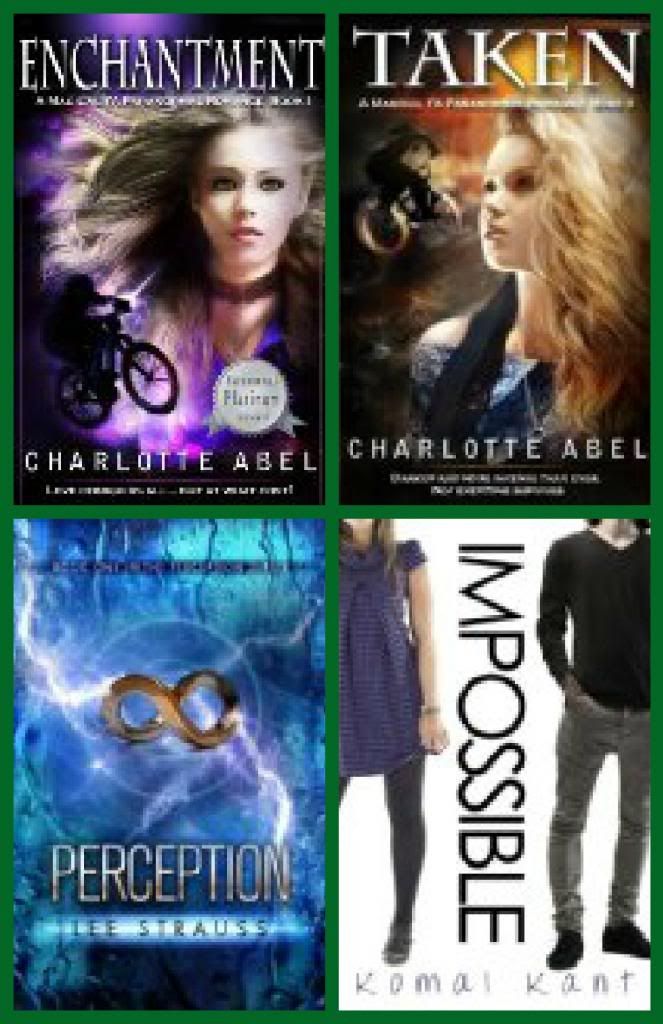 That's all for me this week!
What new goodies have arrived on your doorstep?
Leave me a link in the comments and I'll come check out your post!
Content ©2011-2013 Melissa's Eclectic Bookshelf ~ ~
If you are reading this anywhere other than Melissa's Eclectic Bookshelf, a feed reader, or via email subscription, then this content has been stolen.