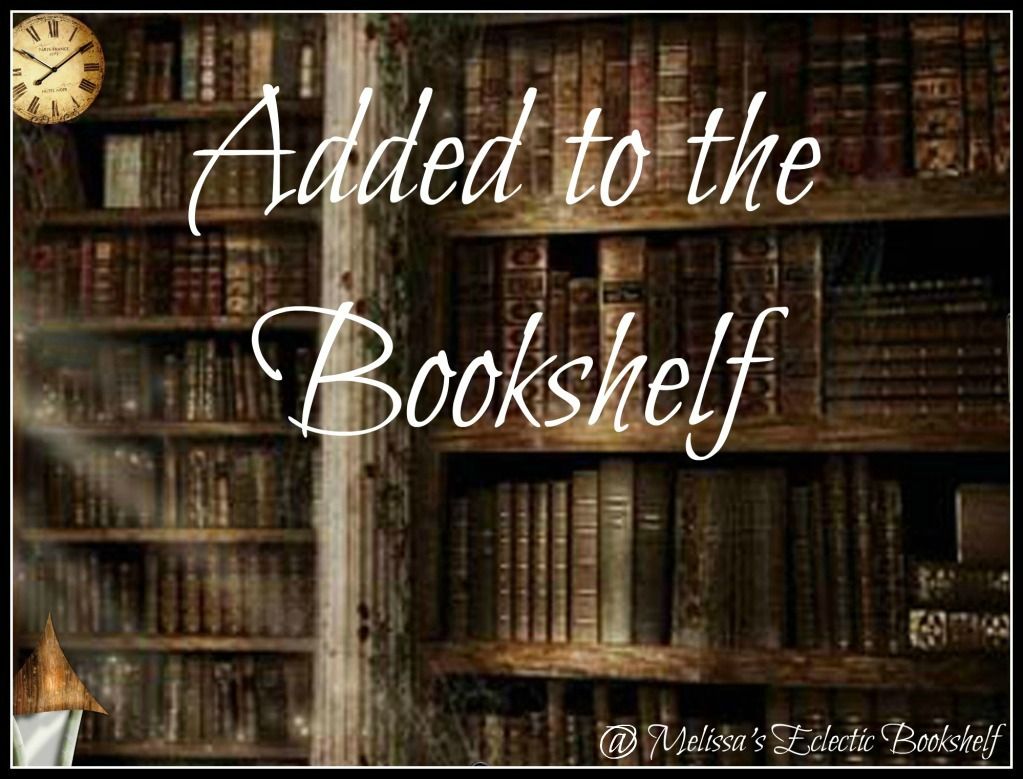 (Inspired by Mailbox Monday, IMM, Clock Rewinders and the like)
Recently on Melissa's Eclectic Bookshelf
What I Read Last Week
The Rosie Project (Don Tillman #1) – Graeme Simsion (Audiobook)
Nightbird – Alice Hoffman
What I Am Reading Today
The Deep – Nick Cutter (Audiobook)
Stone in the Sky (Tin Star #2) – Cecil Castellucci
Current Giveaways
♥ $100 Amazon Gift Card (3/11)
♥ $15 Amazon Gift Card & Women of Badassery mousepad (3/5)
♥ Signed Copies of ENCHANTED, HERO & DEAREST (3/8)
♥ Signed Copy of THE KINGDOM WITHIN (3/26)
♥ $20 Amazon GC, Annotated Copy of GRAVITY, Gravity Tee, Signed Bookmarks, Season 1 of Roswell (3/1)
♥ SIGNED Copy of SOUNDINGS & Swag (3/14)
Added to the Bookshelf This Week
For Review:
Title: The Deep
Author: Nick Cutter
From the acclaimed author of The Troop—which Stephen King raved "scared the hell out of me and I couldn't put it down.…old-school horror at its best"—comes this utterly terrifying novel where The Abyss meets The Shining.

A strange plague called the 'Gets is decimating humanity on a global scale. It causes people to forget—small things at first, like where they left their keys…then the not-so-small things like how to drive, or the letters of the alphabet. Then their bodies forget how to function involuntarily…and there is no cure. But now, far below the surface of the Pacific Ocean, deep in the Marianas Trench, an heretofore unknown substance hailed as "ambrosia" has been discovered—a universal healer, from initial reports. It may just be the key to a universal cure. In order to study this phenomenon, a special research lab, the Trieste, has been built eight miles under the sea's surface. But now the station is incommunicado, and it's up to a brave few to descend through the lightless fathoms in hopes of unraveling the mysteries lurking at those crushing depths…and perhaps to encounter an evil blacker than anything one could possibly imagine.

Part horror, part psychological nightmare, The Deep is a novel that fans of Stephen King and Clive Barker won't want to miss—especially if you're afraid of the dark.
Title: Before I Go
Author: Colleen Oakley
A heart-wrenching debut novel in the bestselling tradition of P.S. I Love You about a young woman with breast cancer who undertakes a mission to find a new wife for her husband before she passes away.

Twenty-seven-year-old Daisy already beat breast cancer three years ago. How can this be happening to her again?

On the eve of what was supposed to be a triumphant "Cancerversary" with her husband Jack to celebrate three years of being cancer-free, Daisy suffers a devastating blow: her doctor tells her that the cancer is back, but this time it's an aggressive stage four diagnosis. She may have as few as four months left to live. Death is a frightening prospect—but not because she's afraid for herself. She's terrified of what will happen to her brilliant but otherwise charmingly helpless husband when she's no longer there to take care of him. It's this fear that keeps her up at night, until she stumbles on the solution: she has to find him another wife.

With a singular determination, Daisy scouts local parks and coffee shops and online dating sites looking for Jack's perfect match. But the further she gets on her quest, the more she questions the sanity of her plan. As the thought of her husband with another woman becomes all too real, Daisy's forced to decide what's more important in the short amount of time she has left: her husband's happiness—or her own?
Purchased:
Title: Forest of Whispers
Author: Jennifer Murgia
"This is who I am. I am no longer the simple girl hidden behind the safety of a make-believe forest. I am the story. I am the tall tale . . . I am the witch."

Raised by an old fortune-teller within the dark veil of the Bavarian Black Forest, Rune has learned two valuable lessons: only take from the forest that which you can use, and never, never look anyone in the eye in the village. For something terrible happened in the forest long ago… and now, the whispers of a long-dead mother with a vengeful secret have come haunting.

Forced to flee all she has ever known, Rune soon learns of a legacy she is bound to–one that is drenched in fear, witchcraft and murder–a birthright that stretches beyond the grave to the trees where Rune is no longer safe.
Title: The Royal Date
Author: Sariah Wilson
This Cinderella didn't plan on a prince . . .

Kat MacTaggart is a girl who has a plan for everything—including her holiday ski trip to Monterra with her best friend. Everything is going according to plan until she finds herself careening out of control down a mountainside and being rescued by a guy who looks like Superman's hotter Italian cousin.

HRH Prince Nico is intrigued by the woman he saved on the slopes and her refusal to date him. He offers Kat a deal—let him show her his country and he'll pay her to write articles that will help Monterra's tourism industry. Kat agrees, but given her past and lingering distrust of men, she has one condition—absolutely no kissing.

Thanks to the claims of a jealous British noblewoman and the schemes of a meddling paparazzo, Kat's rule doesn't seem to be a problem at first. But the more Kat gets to know Nico and the people around him, the harder it is to remember her keep-your-distance plan. Should she stick to it or risk everything for a chance at happily ever after?
Freebies: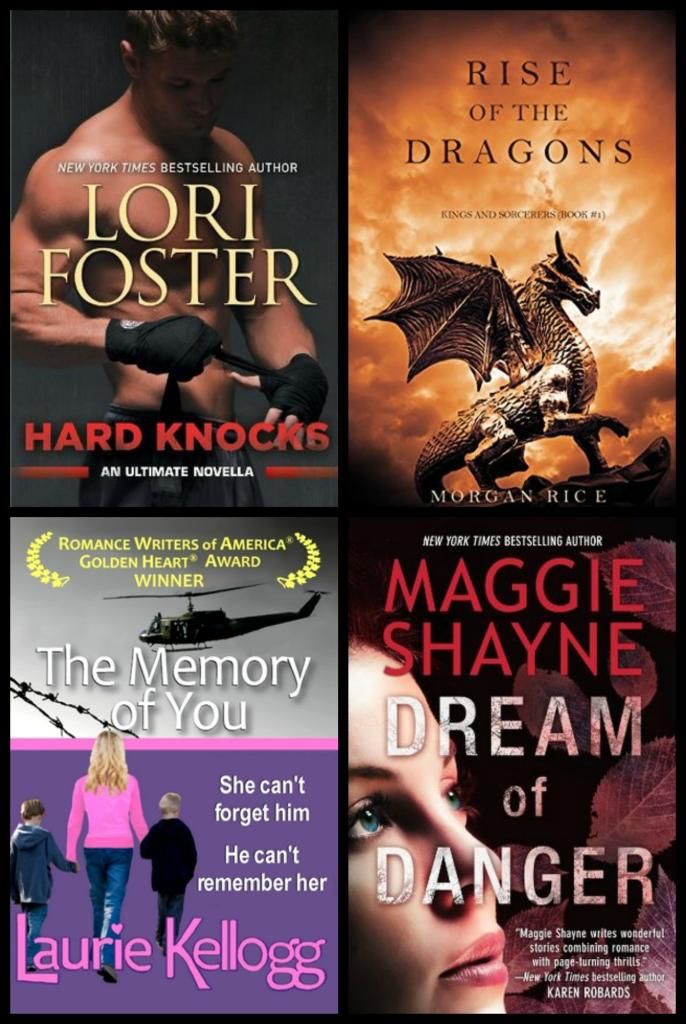 (Please verify price for yourself before purchasing any e-books-they may no longer be free.)
That's all for me this week!
What new goodies have arrived on your doorstep?
Leave me a link in the comments and I'll come check out your post!