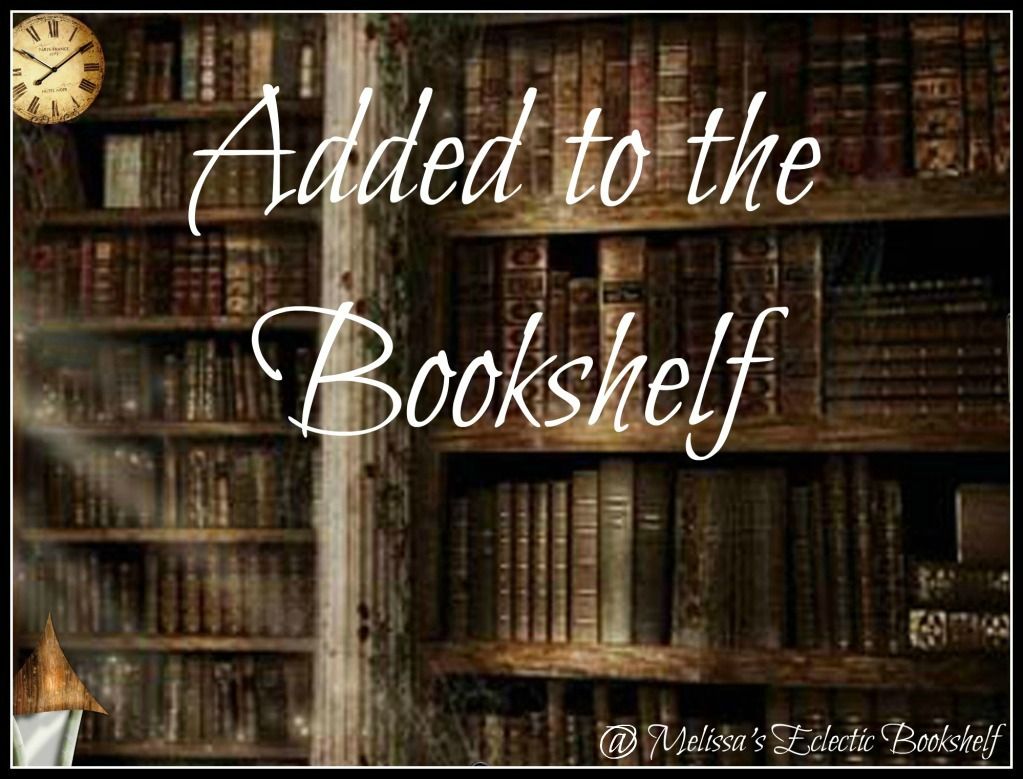 (Inspired by Mailbox Monday, IMM, Clock Rewinders and the like)
Recently on Melissa's Eclectic Bookshelf
What I Read Last Week
The Deep – Nick Cutter (Audiobook)
Blue Lily, Lily Blue (The Raven Cycle #3) – Maggie Stiefvater
What I Am Reading Today
Before I Go – Colleen Oakley (Audiobook)
This Heart of Mine (Whiskey Creek #8) – Brenda Novak
Current Giveaways
♥ Print Copy of Stiff Penalty (3/27)
♥ Copies of All 6 Titles in Post (3/30)
♥ Signed Copy of THE KINGDOM WITHIN (3/26)
♥ Print Copy of THE SNOW GLOBE (3/30)
Added to the Bookshelf This Week
For Review:
Title: This Heart of Mine (Whiskey Creek #8)
Author: Brenda Novak
First love. Second chance?

As the daughter of a hoarder, Phoenix Fuller had a tough childhood. So when the handsome, popular Riley Stinson became her boyfriend in high school, she finally felt as though she had something to be proud of. Phoenix was desperate not to lose him—especially once she found out she was pregnant. Yes, she might have acted a bit obsessive when he broke up with her. But she did not run down the girl he started dating next!

Unfortunately, there was no way to prove her innocence. Now, after serving her time in prison, Phoenix has been released. All she wants to do is return to Whiskey Creek and get to know her son. But Jacob's father isn't exactly welcoming.

Riley doesn't trust Phoenix, doesn't want her in Jacob's life. He is, however, ready to find someone to love. And he wants a good mother for his son. He has no idea that he's about to find both—if they can forgive the mistakes in their past…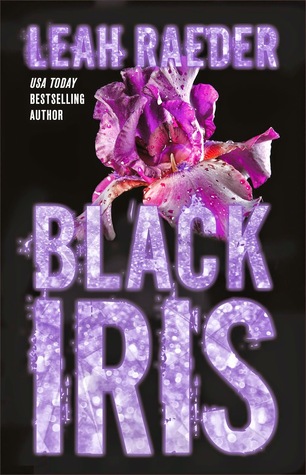 Title: Black Iris
Author: Leah Raeder
The next dark and sexy romantic suspense novel from the USA Today bestselling author of Unteachable.

It only took one moment of weakness for Laney Keating's world to fall apart. One stupid gesture for a hopeless crush. Then the rumors began. Slut, they called her. Queer. Psycho. Mentally ill, messed up, so messed up even her own mother decided she wasn't worth sticking around for.

If Laney could erase that whole year, she would. College is her chance to start with a clean slate.

She's not looking for new friends, but they find her: charming, handsome Armin, the only guy patient enough to work through her thorny defenses—and fiery, filterless Blythe, the bad girl and partner in crime who has thorns of her own.

But Laney knows nothing good ever lasts. When a ghost from her past resurfaces—the bully who broke her down completely—she decides it's time to live up to her own legend. And Armin and Blythe are going to help.

Which was the plan all along.

Because the rumors are true. Every single one. And Laney is going to show them just how true.

She's going to show them all.
Title: The Liar
Author: Nora Roberts
Shelby Foxworth lost her husband. Then she lost her illusions …

The man who took her from Tennessee to an exclusive Philadelphia suburb left her in crippling debt. He was an adulterer and a liar, and when Shelby tracks down his safe-deposit box, she finds multiple IDs. The man she loved wasn't just dead. He never really existed.

Shelby takes her three-year-old daughter and heads south to seek comfort in her hometown, where she meets someone new: Griff Lott, a successful contractor. But her husband had secrets she has yet to discover. Even in this small town, surrounded by loved ones, danger is closer than she knows–and threatens Griff, as well. And an attempted murder is only the beginning …
Purchased:
Title: Caught Dead Handed (Witch City #1)
Author: Carol J. Perry
She's not a psychic–she just plays one on TV.

Most folks associate the city of Salem, Massachusetts with witches, but for Lee Barrett, it's home. This October she's returned to her hometown–where her beloved Aunt Ibby still lives–to interview for a job as a reporter at WICH-TV. But the only opening is for a call-in psychic to host the late night horror movies. It seems the previous host, Ariel Constellation, never saw her own murder coming.

Lee reluctantly takes the job, but when she starts seeing real events in the obsidian ball she's using as a prop, she wonders if she might really have psychic abilities. To make things even spookier, it's starting to look like Ariel may have been an actual practicing witch–especially when O'Ryan, the cat Lee and Aunt Ibby inherited from her, exhibits some strange powers of his own. With Halloween fast approaching, Lee must focus on unmasking a killer–or her career as a psychic may be very short lived. . .
That's all for me this week!
What new goodies have arrived on your doorstep?
Leave me a link in the comments and I'll come check out your post!