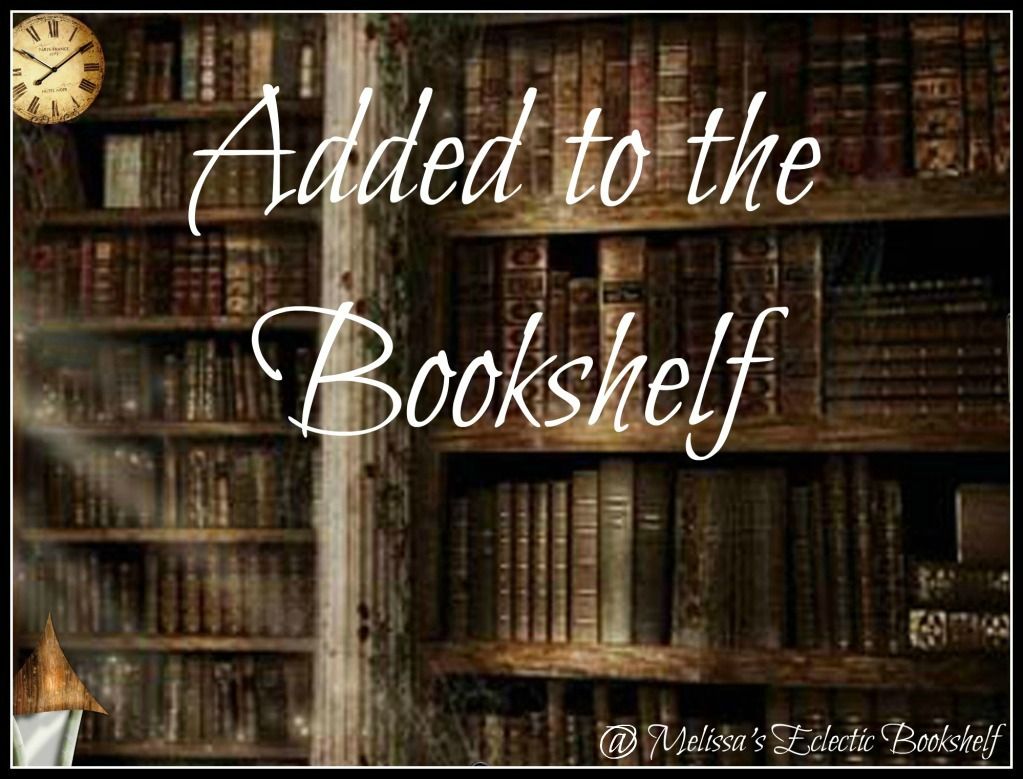 (Inspired by Mailbox Monday, IMM, Clock Rewinders and the like)
Recently on Melissa's Eclectic Bookshelf
What I Read Last Week
This Heart of Mine (Whiskey Creek #8) – Brenda Novak
Alex (Delirium #1.1) – Lauren Oliver
Useless Wings (Tin Star 0.5) – Cecil Castellucci
What I Am Reading Today
Before I Go – Colleen Oakley (Audiobook)
The Liar – Nora Roberts
Current Giveaways
♥ Print Copy of Stiff Penalty (3/27)
♥ Copies of All 6 Titles in Post (3/30)
♥ Signed Copy of THE KINGDOM WITHIN (3/26)
♥ Brownie Mix, Chai Tea, Handmade Coasters & Napkins & SIGNED Print Copies of MEET YOUR BAKER & A BATTER OF LIFE AND DEATH (4/9)
♥ Print Copy of THE SNOW GLOBE (3/30)
Added to the Bookshelf This Week
For Review:
Title: The Mist-Torn Witches (The Mist-Torn Witches #1)
Author: Barb Hendee
National bestselling author Barb Hendee presents a dark, fascinating new series set in the world of the Noble Dead Saga… the story of two sisters who will discover they have far more power than they ever envisioned…

In a small village in the nation of Droevinka, orphaned sisters Céline and Amelie Fawe scrape out a living selling herbal medicines in their apothecary shop. Céline earns additional money by posing as a seer and pretending to read people's futures.

But they exist in a land of great noble houses, all vying for power, and when the sisters refuse the orders of a warlord prince, they must flee and are forced to depend on the warlord prince's brother, Anton, for a temporary haven.

A series of bizarre deaths of pretty young girls are plaguing the village surrounding Prince Anton's castle. He offers Céline and Amelie permanent protection if they can use their "skills" to find the killer.

With little choice, the sisters enter a world unknown to them — of fine gowns and banquets and advances from powerful men. Their survival depends on catching a murderer who appears to walk through walls and vanish without a trace — and the danger around them seems to grow with each passing night.
Title: Witches in Red (The Mist-Torn Witches #2)
Author: Barb Hendee
Céline and Amelie Fawe can see into anyone's past and future simply by touching them. They have used their powers to secure sanctuary—and a fine apothecary's shop—in the village around Castle Sèone. But their continued safety has a price…

Far to the north, the men of an isolated silver mining community are turning into vicious "beasts" that slaughter anyone in sight. The mines belong to the noble family of Prince Anton—ruler of Castle Sèone and Céline and Amelie's patron—and Anton's tyrannical father has ordered his son to solve the mystery as a test of his leadership. He has no choice but to send the witches into the perilous north, to use their abilities to discover the cause of the transformations. Given how much they owe the prince, the sisters have no choice but to accept.

Together with the over-protective Lieutenant Jaromir, Célene and Amelie enter the dark world of a far off mining camp tainted by fear, mistrust, and enslavement—and haunted by men turning into massive, mad wolves without warning. Now, the two must draw upon strength and cunning they never thought they possessed not only to solve the mystery, but to survive…
Purchased:
Title: Alex (Delirium #1.1)
Author: Lauren Oliver
This captivating digital original story set in the world of Lauren Oliver's New York Times bestselling Delirium series focuses on Alex, Lena's first love.

When Alex sacrificed himself to save Lena, he thought he was committing himself to certain death, but what he got was almost worse. Imprisoned and tortured by the guards, his mind forces him to relive a past he would rather forget. But in the dark he grows stronger. Both hopeful and terrified, he fights to find his way back to her and the love he still clings to.

In this digital story that will appeal to fans of Delirium and welcome new admirers to its world, readers will learn of Alex's time after the events of Delirium, as well as the dark past that he has tried to forget.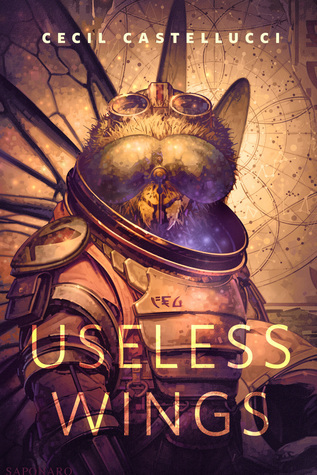 Title: Useless Wings (Tin Star 0.5)
Author: Cecil Castellucci



In this prequel to Tin Star, we meet Heckleck, the Hort alien who befriends Tula Bane on the space station Yertina Feray in her fight for survival. In his modest beginnings, Heckleck is raised to understand that breeding and propagating his own kind is the sole reason for living. When he is called upon to settle on a new planet, he meets the daughter of a politician, Goglu, with whom he falls helplessly in love, and is determined to win over. But nothing is easy in love and space exploration, and when his plans become thwarted, he must find a new way of life.
That's all for me this week!
What new goodies have arrived on your doorstep?
Leave me a link in the comments and I'll come check out your post!