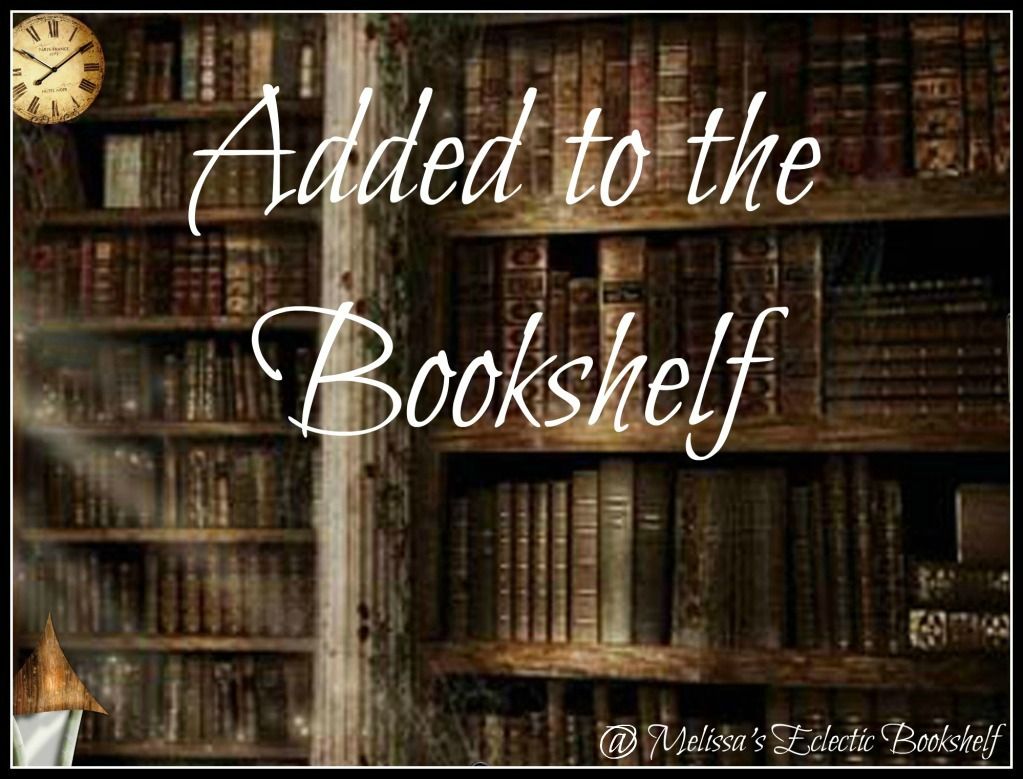 (Inspired by Mailbox Monday, IMM, Clock Rewinders and the like)
Recently on Melissa's Eclectic Bookshelf
What I Read Last Week
The Crane Wife – Patrick Ness
The Damned – Andrew Pyper (Audiobook)
What I Am Reading Today
Black Iris – Leah Raeder
The Like Switch: An Ex-FBI Agent's Guide to Influencing, Attracting, and Winning People Over – Jack Schafer, Marvin Karlins (Audiobook)
Current Giveaways
♥ Print Copy of A FRIGHT TO THE DEATH (4/24)
♥ Paperback Copy of THRONE OF DARKNESS (4/18)
♥ Paperback Copy of THIS HEART IS MINE by Brenda Novak (4/15)
♥ Kindle Paperwhite & $25 Amazon GC (4/13)
Added to the Bookshelf This Week
For Review:
Title: Poisoned Apple
Author: Katherine McIntyre
Snow White's a goth and Prince Charming's a jerk.

On Neve's eighteenth birthday, her stepmother kicks her out. A group of diner rats offer her refuge—including Brendan, who offers his couch for her to crash on. But the more time she spends with him, the more he confuses her. One second, he's kissing her. The next he's pushing her away.

Believing her life has reached rock bottom, Neve struggles to ditch her "damaged girl" label. But when she uncovers the truth about her life, she's rocked to her very foundation. Will Neve be able to hold on to the good things coming her way, or will her bad luck poison everything?
Purchased: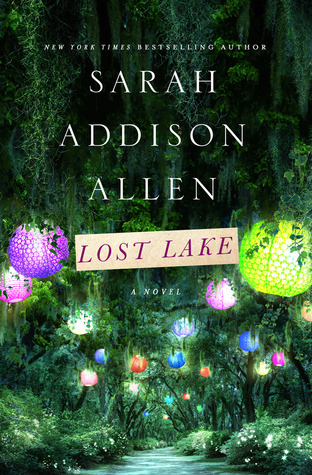 Title: Lost Lake (Lost Lake #1)
Author: Sarah Addison Allen
From beloved bestselling author Sarah Addison Allen comes her long-awaited new novel, Lost Lake, about heartbroken people finding hope at a magical place in Georgia.

Suley, Georgia, is home to Lost Lake Cottages and not much else. Which is why it's the perfect place for newly-widowed Kate and her eccentric eight-year-old daughter Devin to heal. Kate spent one memorable childhood summer at Lost Lake, had her first almost-kiss at Lost Lake, and met a boy named Wes at Lost Lake. It was a place for dreaming. But Kate doesn't believe in dreams anymore, and her Aunt Eby, Lost Lake's owner, wants to sell the place and move on. Lost Lake's magic is gone. As Kate discovers that time has a way of standing still at Lost Lake can she bring the cottages—and her heart—back to life?

Sometimes lost loves aren't really lost. They're right where you left them, waiting for you to find them again.
Won:

Title: Hold Me Like a Breath (Once Upon a Crime Family #1)
Author: Tiffany Schmidt
Penelope Landlow has grown up with the knowledge that almost anything can be bought or sold—including body parts. She's the daughter of one of the three crime families that control the black market for organ transplants.

Penelope's surrounded by all the suffocating privilege and protection her family can provide, but they can't protect her from the autoimmune disorder that causes her to bruise so easily.

And in her family's line of work no one can be safe forever.

All Penelope has ever wanted is freedom and independence. But when she's caught in the crossfire as rival families scramble for prominence, she learns that her wishes come with casualties, that betrayal hurts worse than bruises, that love is a risk worth taking . . . and maybe she's not as fragile as everyone thinks.
Title: The Walls Around Us
Author: Nova Ren Suma
"Ori's dead because of what happened out behind the theater, in the tunnel made out of trees. She's dead because she got sent to that place upstate, locked up with those monsters. And she got sent there because of me."

The Walls Around Us is a ghostly story of suspense told in two voices—one still living and one long dead. On the outside, there's Violet, an eighteen-year-old dancer days away from the life of her dreams when something threatens to expose the shocking truth of her achievement. On the inside, within the walls of a girls' juvenile detention center, there's Amber, locked up for so long she can't imagine freedom. Tying these two worlds together is Orianna, who holds the key to unlocking all the girls' darkest mysteries.

We hear Amber's story and Violet's, and through them Orianna's, first from one angle, then from another, until gradually we begin to get the whole picture—which is not necessarily the one that either Amber or Violet wants us to see.

Nova Ren Suma tells a supernatural tale of guilt and innocence, and what happens when one is mistaken for the other.
That's all for me this week!
What new goodies have arrived on your doorstep?
Leave me a link in the comments and I'll come check out your post!