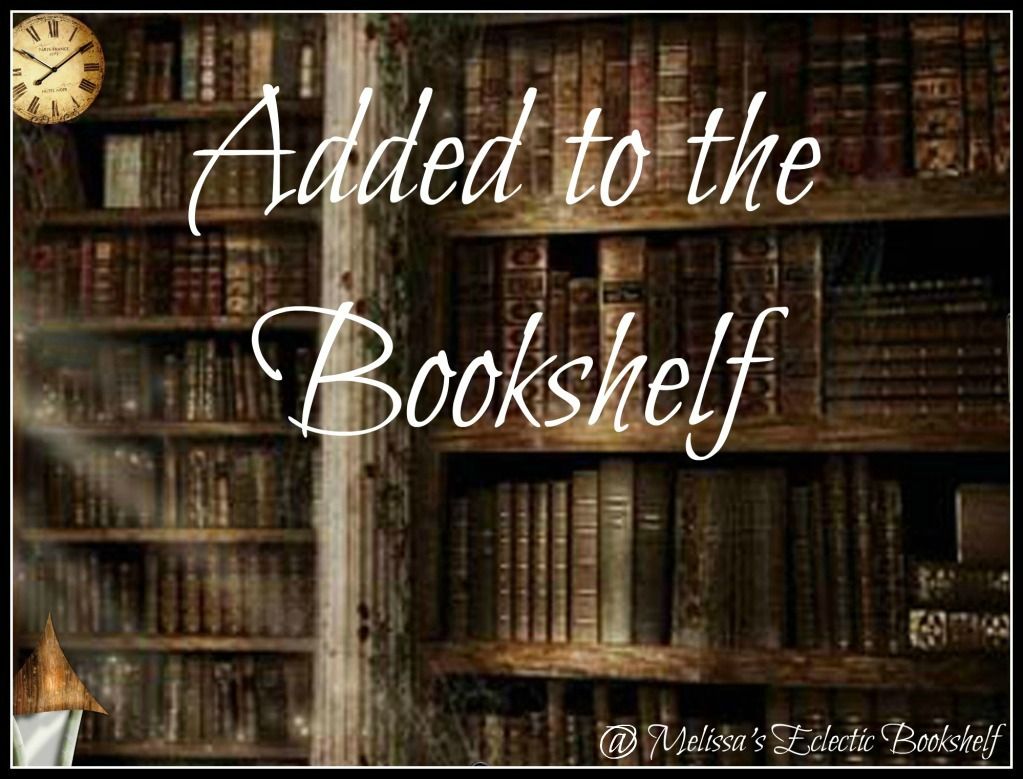 (Inspired by Mailbox Monday, IMM, Clock Rewinders and the like)
Notes from Melissa
If you haven't visited in a while – check out my new design courtesy of the amazing Ashley from Nose Graze. Also I'd love it if you'd complete my Reader Survey and give me some feedback about my blog 🙂
A New Blog Design, Reader Survey and $20 Amazon Gift Card Giveaway!!
Recently on Melissa's Eclectic Bookshelf
What I Read Last Week
The Like Switch: An Ex-FBI Agent's Guide to Influencing, Attracting, and Winning People Over – Jack Schafer, Marvin Karlins (Audiobook)
Poisoned Apple – Katherine McIntyre (Audiobook)
What I Am Reading Today
Black Iris – Leah Raeder
Revival – Stephen King (Audiobook)
Current Giveaways
♥ $20 Amazon Gift Card
♥ Print Copy of A FRIGHT TO THE DEATH (4/24)
♥ 5 Print or eBook Copies of WICKED STITCH (4/18)
Added to the Bookshelf This Week
For Review:

Title: Nil Unlocked (Nil #2)
Author: Lynne Matson
On the island of Nil, the rules are set. You have exactly 365 days to escape—or you die. Rives is now the undisputed Leader of Nil City, but keeping the City united is tougher than ever.

Raiders have grown bolder, supplies are dwindling, and non-human inhabitants have taken a turn toward the deadly. New arrivals cause rifts within the City, putting the Search system at risk, and calling everything Rives knows into question. Desperate for answers, he teams up with the only other person searching for them: Skye, a new arrival with a mysterious past of her own. Soon the duo find themselves locked in a desperate race to save all the residents of Nil—and possibly destroy the island forever. But at what cost? And who will pay the price?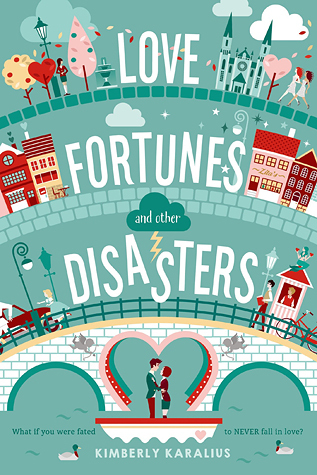 Title: Love Fortunes and Other Disasters
Author: Kimberly Karalius
In the tradition of Alice Hoffman's Practical Magic, one girl chooses to change her fortune and her fate by falling in love.

Love is real in the town of Grimbaud, and Fallon Dupree has dreamed of attending high school there for years. After all, generations of Duprees have successfully followed the (100% accurate!) love fortunes from Zita's famous Love Charms Shop to happily marry their high school sweethearts. It's a tradition. So she is both stunned and devastated when her fortune states that she will NEVER find love.

Fortunately, Fallon isn't the only student with a terrible love fortune, and a rebellion is brewing. Fallon is determined to take control of her own fate—even if it means working with a notorious heartbreaker like Sebastian.

Will Fallon and Sebastian be able to overthrow Zita's tyranny and fall in love?
Purchased:
Our awesome town library had a book sale yesterday and here are a few of the lovelies that I picked up!!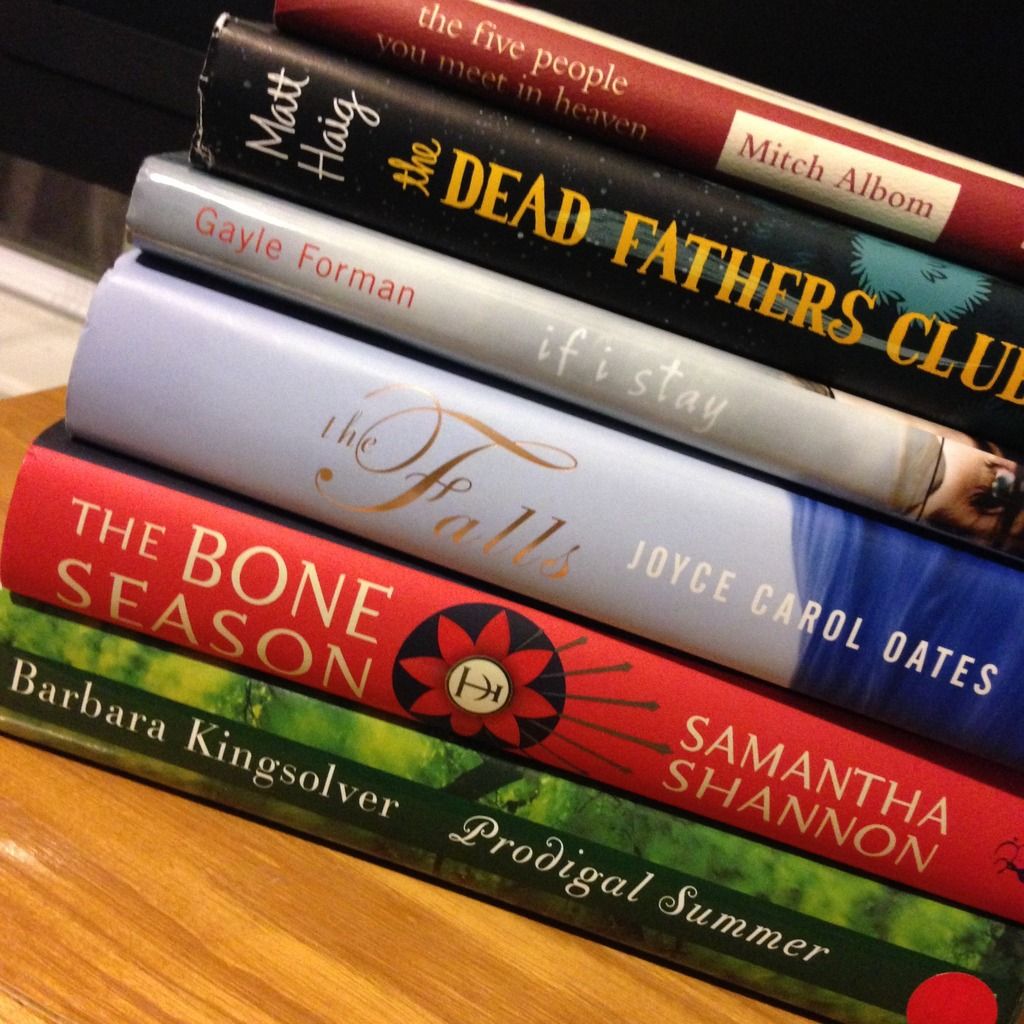 Prodigal Summer by Barbara Kingsolver
The Bone Season (The Bone Season #1) by Samantha Shannon
The Falls by Joyce Carol Oates
If I Stay (If I Stay #1) by Gayle Forman
The Dead Fathers Club by Matt Haig
The Five People You Meet in Heaven by Mitch Albom
That's all for me this week!
What new goodies have arrived on your doorstep?
Leave me a link in the comments and I'll come check out your post!