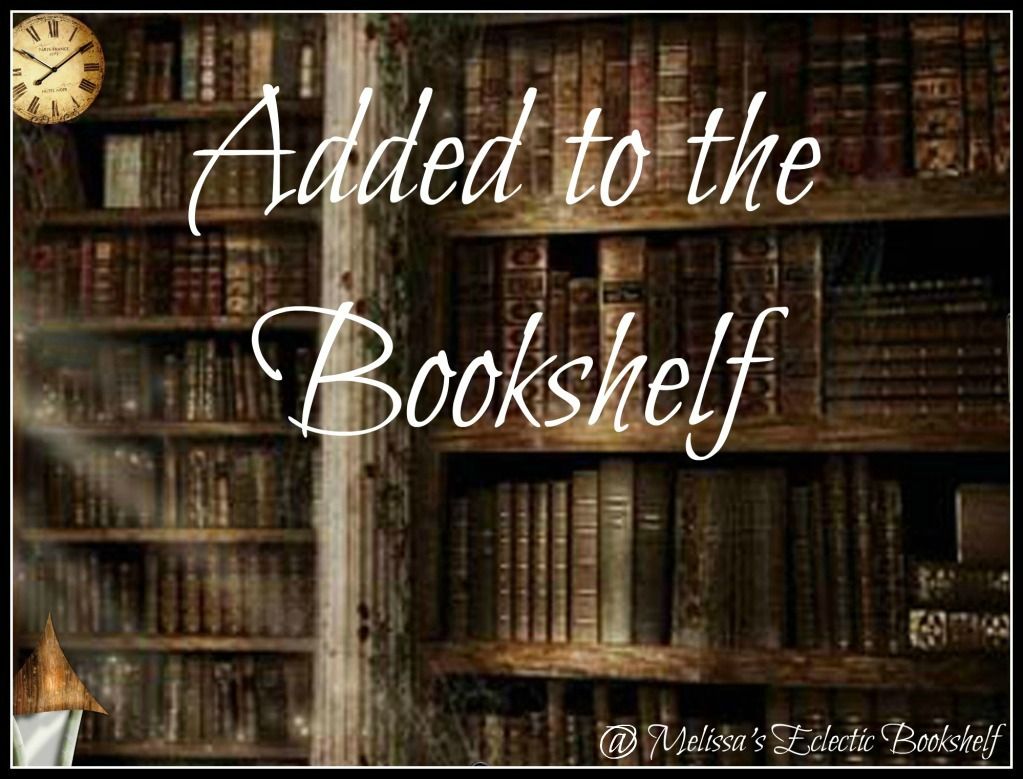 (Inspired by Mailbox Monday, IMM, Clock Rewinders and the like)
Recently on Melissa's Eclectic Bookshelf
What I Read Last Week
City of Savages – Lee Kelly (Audiobook)
The Truth About Jack – Jody Gehrman
A Fright to the Death (A Family Fortune Mystery #3) – Dawn Eastman
What I Am Reading Today
The Crane Wife – Patrick Ness
The Damned – Andrew Pyper (Audiobook)
Current Giveaways
♥ Paperback Copy of THRONE OF DARKNESS (4/18)
♥ Paperback Copy of THIS HEART IS MINE by Brenda Novak (4/15)
♥ Brownie Mix, Chai Tea, Handmade Coasters & Napkins & SIGNED Print Copies of MEET YOUR BAKER & A BATTER OF LIFE AND DEATH (4/9)
♥ Kindle Paperwhite & $25 Amazon GC (4/13)
Added to the Bookshelf This Week
For Review:
Title: A Fright to the Death (A Family Fortune Mystery #3)
Author: Dawn Eastman
From the author of Be Careful What You Witch For, here is the newest Family Fortune Mystery, starring former cop Clyde Fortune, who—snowbound with her kooky family in a creepy castle—is climbing the walls and combing the halls, looking for a cold-blooded killer…

After their flight to Mexico is cancelled, Clyde and her detective boyfriend, Mac, end up snowed in with their families at a supposedly haunted hotel. Clyde's tarot card reading mother, Rose, is making dire predictions for the weekend, and self-proclaimed pet psychic Aunt Vi is enchanted by the legend of the hotel's ghost—until the power goes out and a body turns up.

With a hotel full of stranded suspects, Clyde will have to draw on all her skills—both the police ones she'd rather forget and the psychic ones she'd rather ignore—to solve the bone-chilling mystery before someone else gets iced…
Purchased:
Title: Whisper (Whisper #1)
Author: Phoebe Kitanidis
Joy is used to hearing Whispers—to walking down the street and instantly knowing people's deepest, darkest desires. She uses this talent for good, to make people happy and give them what they want. But for her older sister, Jessica, the family gift is a curse, and she uses it to make people's lives—especially Joy's—miserable. Still, when Joy hears a mysterious and frightening Whisper from Jessica's mind, she knows she has to save her sister, even if it means running away with a boy she barely knows—a boy who may have a dark secret of his own.
Title: Possess
Author: Gretchen McNeil
Fifteen-year-old Bridget Liu just wants to be left alone: by her overprotective mom, by Matt Quinn, the cute son of a local police sergeant, and by the eerie voices she can suddenly and inexplicably hear. Unfortunately for Bridget, the voices are demons—and Bridget possesses the rare ability to banish them back to whatever hell they came from. Literally.

Terrified to tell her friends or family about this new power, Bridget confides in San Francisco's senior exorcist, Monsignor Renault, who enlists her help in increasingly dangerous cases of demonic possession. But just as she is starting to come to terms with her freakish new role, Bridget receives a startling message from one of the demons. And when one of her oldest friends is killed, Bridget realizes she's in deeper than she ever thought possible. Now she must unlock the secret to the demons' plan before someone else close to her winds up dead—or worse, the human vessel for a demon king.
Won:
Amazon Gift Card from Christy @ Christy's Love of Books as part of her April Fool's post!!
Thank you!!
That's all for me this week!
What new goodies have arrived on your doorstep?
Leave me a link in the comments and I'll come check out your post!