Sharing the week's bookish news and the books & bookish goodies that I've bought, borrowed, won, or been gifted and have added to my bookshelves over the past week!
(Inspired by Mailbox Monday, IMM, Clock Rewinders and the like)
Spring has finally really sprung around here!  I can't wait until next weekend to get some gardening done!!  Do you have any gardening plans?
This weekend has been busy with a Baptism yesterday and today we are hosting for 
Mother's Day!
  So I've been tweaking the blog a bit this week…  Have you noticed?  I've added a jump break so I can show 6 posts on the homepage rather than three and it still looks a bit neater and cleaner.  I've also changed  the sub-headings (The Book, The Author, The Giveaway, etc) within my posts to match the ones I use here in this weekly post (ie. The Notes From Melissa, etc)..and I tweaked my blockquote.  What do you guys think? Do you like the jump breaks…or would you rather see the whole posts on the home page?
Recently on Melissa's Eclectic Bookshelf:
Memes:

Reveals:

Promo Posts:
What I Read Recently:
Heart Like Mine

 – Amy Hatvany (audiobook) 

The Testing – Joelle Charbonneau
Pretty Dark Nothing – Heather L Reid  
What I Am Reading Today:
Enchantment (Spellbound #3) – Nikki Jefford
Last Kiss Goodnight (Otherworld Assassin #1)  – Gena Showalter 

(audiobook)
Ongoing Giveaways:
Around the Interwebs:
Added to the Bookshelf This Week:
Clicking on book titles will take you to Goodreads.
When Freedom Airlines flight 121 went down over the Pacific Ocean, no one ever expected to find survivors. Which is why the sixteen-year-old girl discovered floating among the wreckage—alive—is making headlines across the globe.

Even more strange is that her body is miraculously unharmed and she has no memories of boarding the plane. She has no memories of her life before the crash. She has no memories period. No one knows how she survived. No one knows why she wasn't on the passenger manifest. And no one can explain why her DNA and fingerprints can't be found in a single database in the world.

Crippled by a world she doesn't know, plagued by abilities she doesn't understand, and haunted by a looming threat she can't remember, Seraphina struggles to piece together her forgotten past and discover who she really is. But with every clue only comes more questions. And she's running out of time to answer them.

Her only hope is a strangely alluring boy who claims to know her from before the crash. Who claims they were in love. But can she really trust him? And will he be able to protect her from the people who have been making her forget?

From popular young adult author Jessica Brody comes a compelling and suspenseful new sci-fi series, set in a world where science knows no boundaries, memories are manipulated, and true love can never be forgotten.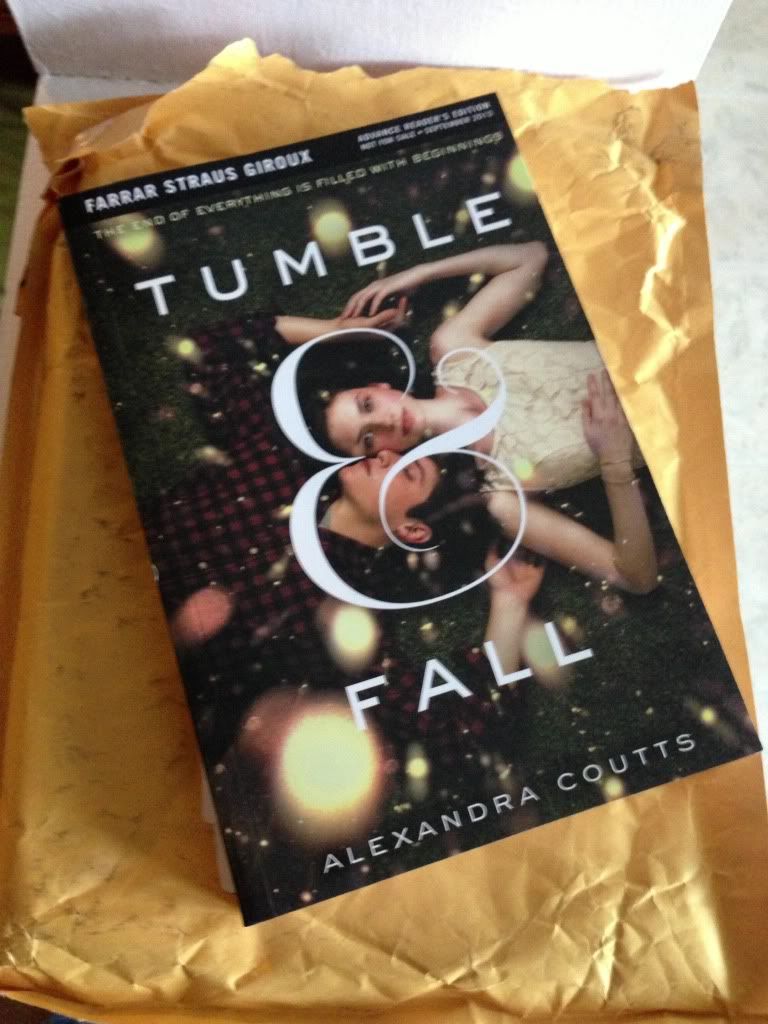 Tumble & Fall – Alexandra Coutts

A novel about the end of days full of surprising beginnings.The world is living in the shadow of oncoming disaster. An asteroid is set to strike the earth in just one week's time; catastrophe is unavoidable.

The question isn't how to save the world—the question is, what to do with the time that's left? Against this stark backdrop, three island teens wrestle with intertwining stories of love, friendship and family—all with the ultimate stakes at hand.

Alexandra Coutts's TUMBLE & FALL is a powerful story of courage, love, and hope at the end of the world.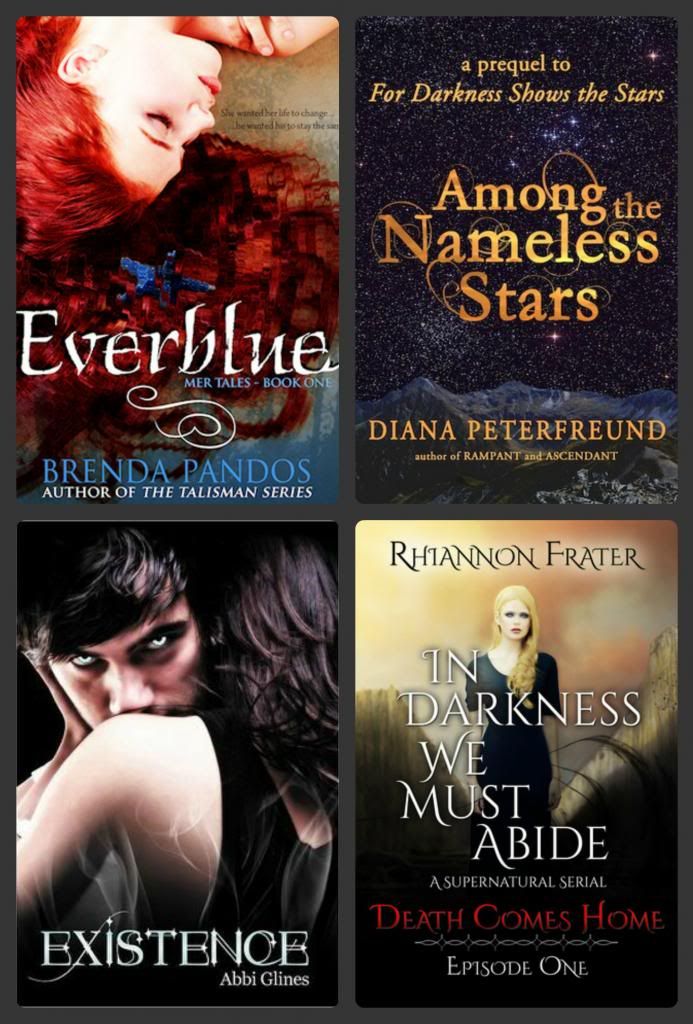 That's all for me this week!
What new goodies have arrived on your doorstep?
Leave me a link in the comments and I'll come check out your post!
Content ©2011-2013 Melissa's Eclectic Bookshelf ~ ~
If you are reading this anywhere other than Melissa's Eclectic Bookshelf, a feed reader, or via email subscription, then this content has been stolen.