Sharing the week's bookish news and the books & bookish goodies that I've bought, borrowed, won, or been gifted and have added to my bookshelves over the past week!
(Inspired by Mailbox Monday, IMM, Clock Rewinders and the like)
It's been a busy week!  This is the last time (I won't promise but I'll try) that I say work was crazy…because work is always crazy.  I have zero time for myself or blogging or commenting during the week…so I try to get it all done on the weekends…in between other personal obligations.
Last saturday, Hubby and I went to BookExpo America:)  I'd hoped to get out of work to go the first few days but…well..you know how that goes…but I'm thrilled I was able to make it across the river on Saturday:)  You can see my quick recap of that here: BookExpo America 2013 Recap #BEA13 
I'm not including those books in todays post!
Then last Sunday, Hubby and I went to a Rascal Flatts Concert!  They were awesome! Cassadee Pope (last years The Voice winner)  and The Band Perry opened for them.


And yesterday, I hit up my local library's bi-annual book sale! Twice!
Recently on Melissa's Eclectic Bookshelf:
Interviews:
Interview & Giveaway with Jadie Jones, Author of Moonlit

Memes:
Cat Thursday – Bird Watching
Teaser Tuesdays – Under The Dome by Stephen King

Reveals:
Cover Reveal: Welcome to the Darkness by LM Justus

Other Posts:
BookExpo America 2013 Recap #BEA13
Dragonfly by Leigh Talbert Moore – Release Week Special & Giveaway
Spotlight on Armored Hearts: Excerpt, Trailer & Giveaway!
What I Am Reading Today:
Seizure (Virals #2) – Kathy Reichs & Brendan Reichs (audiobook)
Under the Dome – Stephen King
Clicking on book titles will take you to Goodreads.
Relic (Book of Eva #1) – Heather Terrell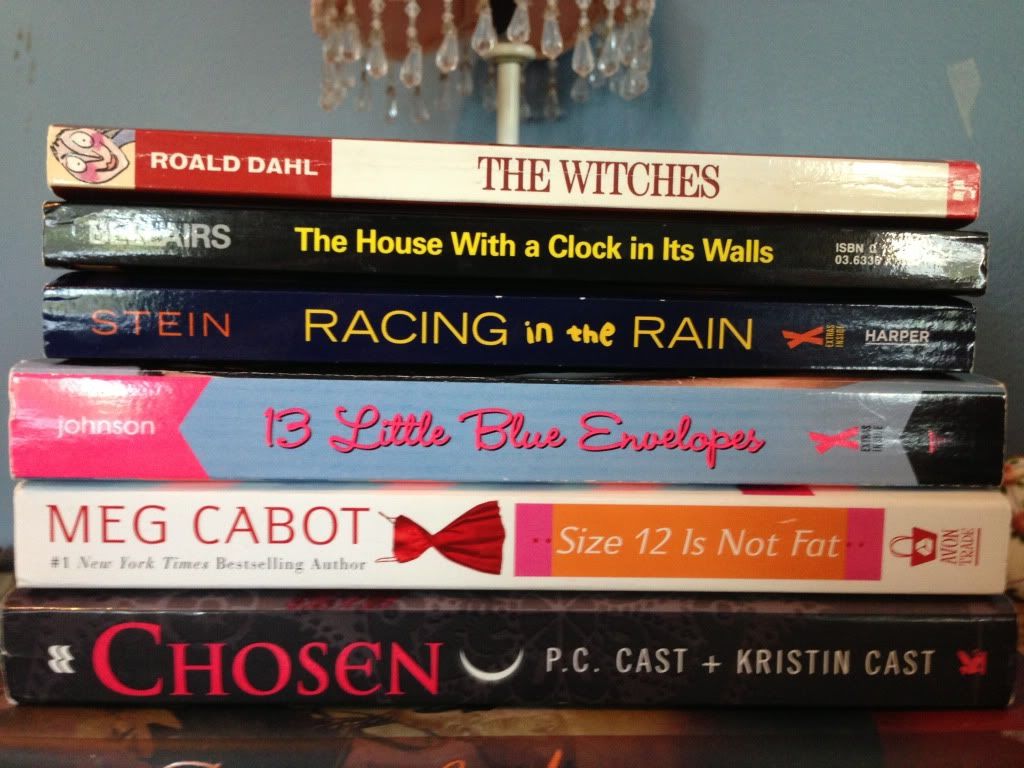 Chosen
(House of Night #3) – PC Cast & Kristin Cast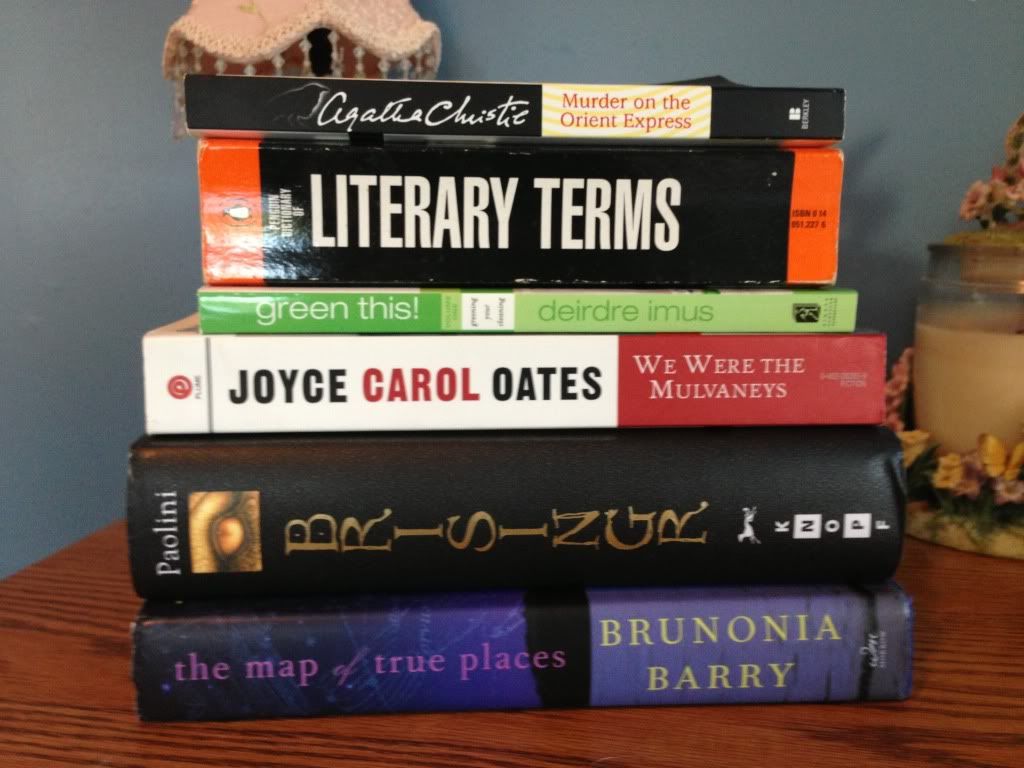 Brisingr
(Inheritance Cycle #3) – Christopher Paolini
That's all for me this week!
What new goodies have arrived on your doorstep?
Leave me a link in the comments and I'll come check out your post!
Content ©2011-2013 Melissa's Eclectic Bookshelf ~ ~
If you are reading this anywhere other than Melissa's Eclectic Bookshelf, a feed reader, or via email subscription, then this content has been stolen.