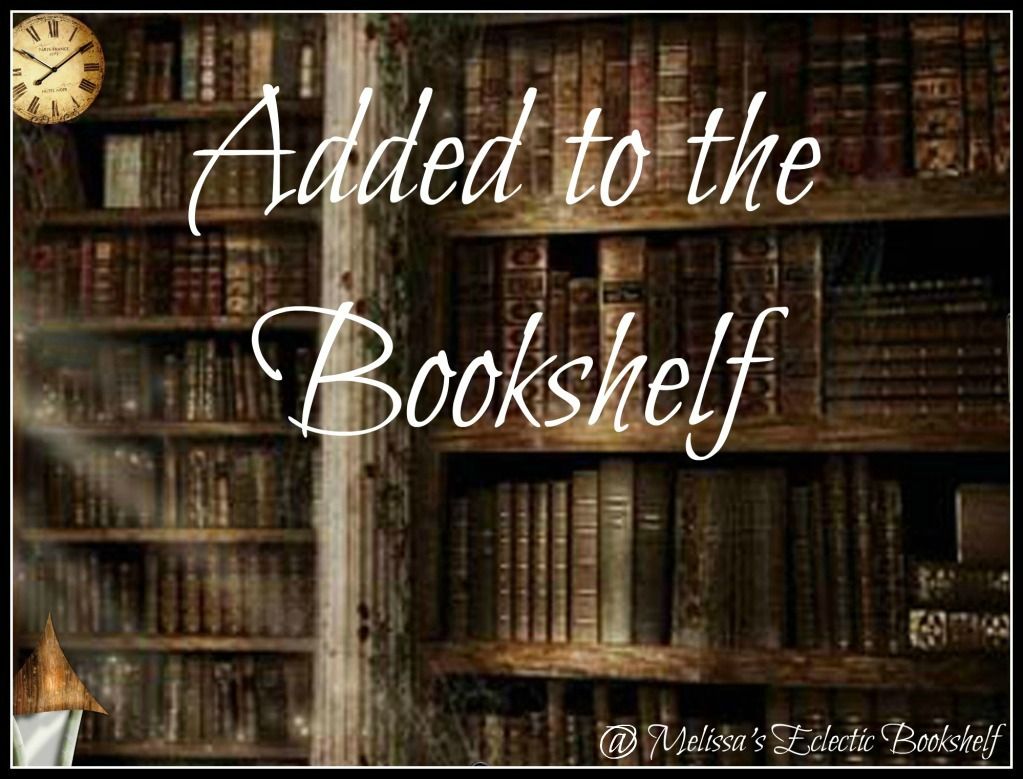 Sharing the week's bookish news and the books & bookish goodies that I've bought, borrowed, won, or been gifted and have added to my bookshelves over the past week!






(Inspired by Mailbox Monday, IMM, Clock Rewinders and the like)
Recently on Melissa's Eclectic Bookshelf:
Guest Posts:
Anomaly Blog Tour: Character Profile & Giveaway

Memes:
Cat Thursday – Piper Love
Teaser Tuesdays – Close My Eyes by Sophie McKenzie

Reveals:
Cover Reveal & Excerpt: Time Spell by TA Foster
Cover Reveal: Pendomus by Carissa Andrews

Other Posts:
2013 Once Upon a Read-a-thon: Goals and Updates ( #OUreadathon )
Book Blitz: Ravenhurst by Lorraine Beaumont
Spotlight On: Pretty is as Pretty Does by Debby Mayne
What I Read Last Week:
The Light in the Ruins – Chris Bohjalian
We are Made of Stardust (Peaches Monroe #1)

 – Mimi Strong
What I Am Reading Today:
One Tiny Lie (Ten Tiny Breaths #2)

 

–

 KA Tucker (audiobook)
Close My Eyes – Sophie McKenzie
Clicking on book titles will take you to Goodreads.
For Review:
The Humans
By Matt Haig
Published by Simon & Schuster Audio
"I was not Professor Andrew Martin. That is the first thing I should say. He was just a role. A disguise. Someone I needed to be in order to complete a task."

The narrator of this tale is no ordinary human—in fact, he's not human at all. Before he was sent away from the distant planet he calls home, precision and perfection governed his life. He lived in a utopian society where mathematics transformed a people, creating limitless knowledge and immortality.

But all of this is suddenly threatened when an earthly being opens the doorway to the same technology that the alien planet possesses. Cambridge University professor Andrew Martin cracks the Reimann Hypothesis and unknowingly puts himself and his family in grave danger when the narrator is sent to Earth to erase all evidence of the solution and kill anyone who has seen the proof. The only catch: the alien has no idea what he's up against.

Disgusted by the excess of disease, violence, and family strife he encounters, the narrator struggles to pass undetected long enough to gain access to Andrew's research. But in picking up the pieces of the professor's shattered personal life, the narrator sees hope and redemption in the humans' imperfections and begins to question the very mission that brought him there.
Freebies:
The Peculiar
By Stefan Bachmann
Read by Peter Altschuler
Published by HarperAudio
Audio free from YASYNC
Don't get yourself noticed and you won't get yourself hanged.

In the faery slums of Bath, Bartholomew Kettle and his sister Hettie live by these words. Bartholomew and Hettie are changelings–Peculiars–and neither faeries nor humans want anything to do with them.

One day a mysterious lady in a plum-colored dress comes gliding down Old Crow Alley. Bartholomew watches her through his window. Who is she? What does she want? And when Bartholomew witnesses the lady whisking away, in a whirling ring of feathers, the boy who lives across the alley–Bartholomew forgets the rules and gets himself noticed.

First he's noticed by the lady in plum herself, then by something darkly magical and mysterious, by Jack Box and the Raggedy Man, by the powerful Mr. Lickerish . . . and by Arthur Jelliby, a young man trying to slip through the world unnoticed, too, and who, against all odds, offers Bartholomew friendship and a way to belong.

Part murder mystery, part gothic fantasy, part steampunk adventure, The Peculiar is Stefan Bachmann's riveting, inventive, and unforgettable debut novel.
Oliver Twist
By Charles Dickens
Read by Simon Vance
Published by Tantor Media
Audio free from YASYNC
'Let him feel that he is one of us; once fill his mind with the idea that he has been a thief, and he's ours, – ours for his life!'

The story of the orphan Oliver, who runs away from the workhouse only to be taken in by a den of thieves, shocked readers when it was first published. Dickens's tale of childhood innocence beset by evil depicts the dark criminal underworld of a London peopled by vivid and memorable characters — the arch-villain Fagin, the artful Dodger, the menacing Bill Sikes and the prostitute Nancy. Combining elements of Gothic Romance, the Newgate Novel and popular melodrama, in Oliver Twist Dickens created an entirely new kind of fiction, scathing in its indictment of a cruel society, and pervaded by an unforgettable sense of threat and mystery.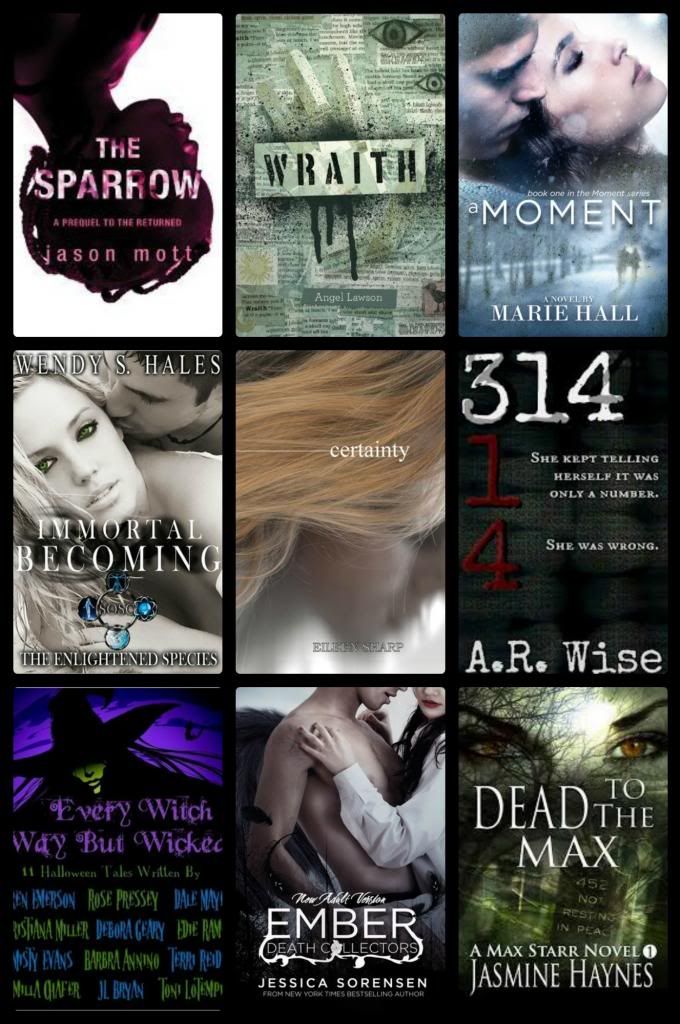 Wraith 
(Wraith #1) – 
Angel Lawson
Ember X 
(Death Collectors #1)  – 
Jessica Sorensen
That's all for me this week!
What new goodies have arrived on your doorstep?
Leave me a link in the comments and I'll come check out your post!