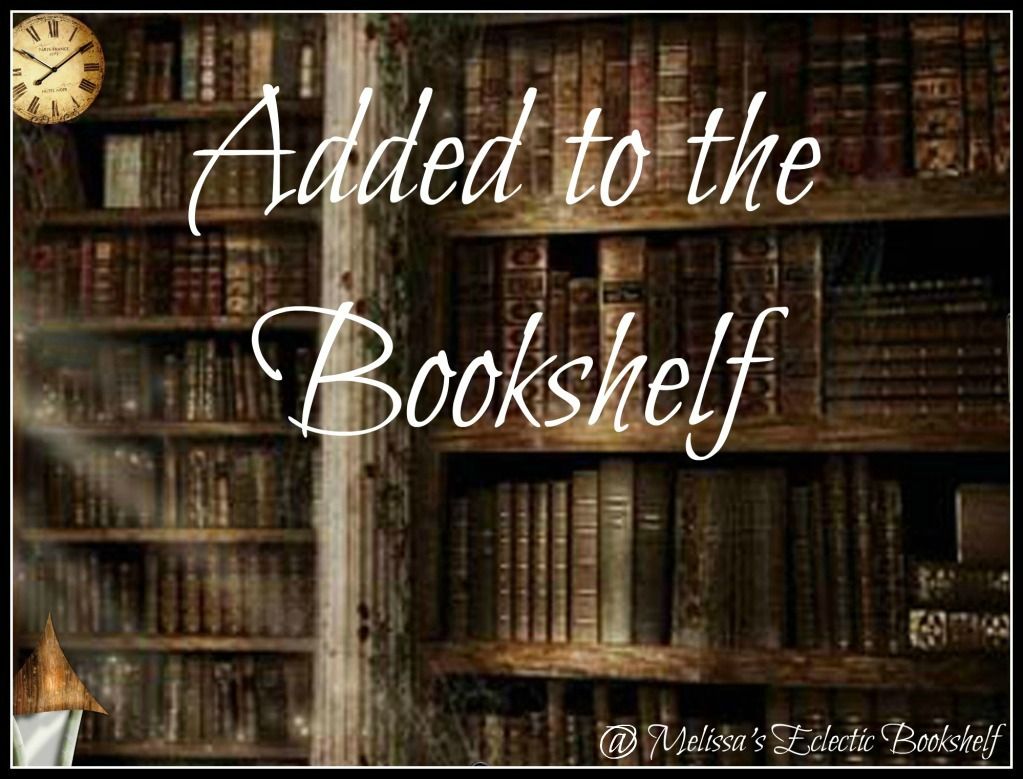 (Inspired by Mailbox Monday, IMM, Clock Rewinders and the like)
Notes From Melissa:
I should just copy my note from last week 🙁  Yes I am still reading the same two books that I've been working on for almost three weeks now.  Yes, I barely have time to get my posts up let alone visit yours…
I need to quit my job and read/blog full time instead…too bad no one will pay me to do that :-/
Recently on Melissa's Eclectic Bookshelf:
What I Am Reading Today:
All Our Yesterdays ((All Our Yesterdays #1) – Cristin Terrill (Audiobook) 
The Book of Life (All Souls Trilogy #3) – Deborah Harkness 
Ongoing Giveaways:
♥ Tarot Card Reading (7/24) 
♥ 1 Signed copy & 2 E-copies of GATHERING WATER (7/21)
♥ 2 Signed copies of BLACK MAGIC (8/1)
♥ A Plant a Month from White Flower Farm (7/24) 
♥ $15 Amazon GC, 2 ebooks of MUST LOVE OTTERS (7/21) 
♥ $10 GC & ecopy of Lucas Mackenzie and the London Midnight Ghost Show (7/24) 
Added to the Bookshelf Last Week:
For Review: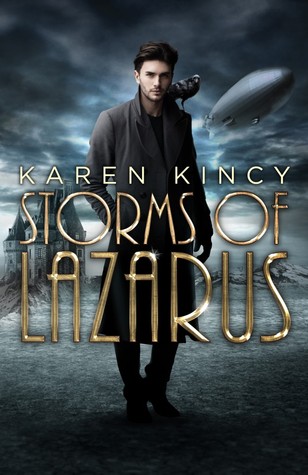 Title: Storms of Lazarus
Series: Shadows of Asphodel #2
Author: Karen Kincy
Sometimes escape is impossible. Sometimes love isn't enough.

1913. Christmas Eve. Ardis hardly expects a quiet holiday with Wendel, between fleeing Constantinople and hiding from an ancient society of assassins. And they owe a debt to a certain archmage.

In Königsberg, Prussia, they work with Konstantin on the next evolution of Project Lazarus. Wendel once called Königsberg home, the city now besieged by the Russians and their clockwork engines of war. This may be Wendel's last chance to save his family and find redemption, but he's tormented by nightmares and tempted by laudanum. Ardis fears her love isn't enough to save Wendel. Her hands are full piloting the automatons, and she's terrified to tell him a secret of her own. Will they—and their love—survive the storms of war?
Purchased:
Title: (Don't You) Forget About Me
Author: Kate Karyus Quinn
Welcome to Gardnerville.

A place where no one gets sick. And no one ever dies.

Except…
There's a price to pay for paradise. Every fourth year, the strange power that fuels the town exacts its payment by infecting teens with deadly urges. In a normal year in Gardnerville, teens might stop talking to their best friends. In a fourth year, they'd kill them.

Four years ago, Skylar's sister, Piper, was locked away after leading sixteen of her classmates to a watery grave. Since then, Skylar has lived in a numb haze, struggling to forget her past and dull the pain of losing her sister. But the secrets and memories Piper left behind keep taunting Skylar—whispering that the only way to get her sister back is to stop Gardnerville's murderous cycle once and for all.
Recent YASYNC Downloads:
THE CASE OF THE CRYPTIC CRINOLINE
By Nancy Springer
Read by Katherine Kellgren
Published by Recorded Books
THE ADVENTURES OF SHERLOCK HOLMES II
By Arthur Conan Doyle
Read by David Timson
Published by Naxos AudioBooks
That's all for me this week!
What new goodies have arrived on your doorstep?
Leave me a link in the comments and I'll come check out your post!