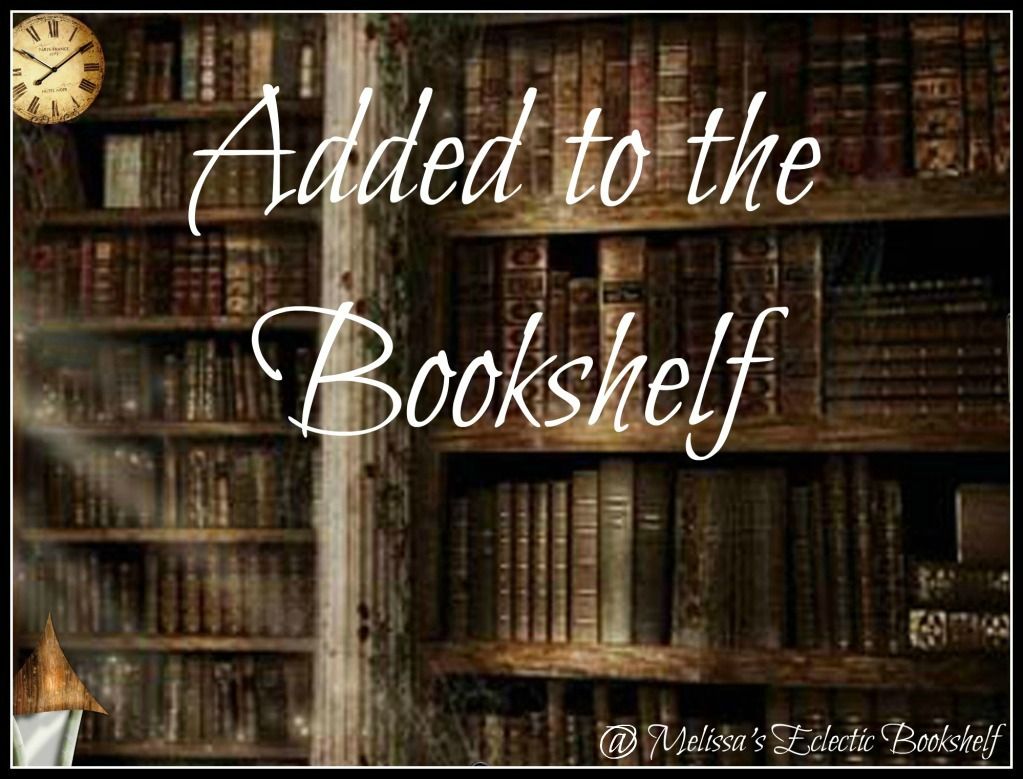 (Inspired by Mailbox Monday, IMM, Clock Rewinders and the like)
Notes From Melissa:
I'm keeping my head above water both here and at work…but only just barely 🙁   I'll be honest…I've been considering retiring this blog because I hate the fact that I just don't have enough time to devote to quality posts, commenting etc.  For now though…I just can't give it up.  And with my 3rd Blogoversary coming up this week…I'm too thrilled that I've made it this far to contemplate sacrificing all that I love about blogging and this community just because my work and other obligations are weighing so heavily now.
So with that said…please bear with me while I keep struggling to find a better balance.  
And please stop back later in the week for some awesome giveaways for my blogoversary!!
Recently on Melissa's Eclectic Bookshelf:
What I Read The Past Two Weeks:
Maybe Someday – Colleen Hoover (Audiobook)
The Longings of Wayward Girls – Karen Brown
Since You've Been Gone – Anouska Knight
I've Got You Under My Skin – Mary Higgins Clark (Audiobook)
What I Am Reading Today:
NOS4A2  – Joe Hill (Audiobook) 
Storms of Lazarus (Shadows of Asphodel #2) – Karen Kincy 
Ongoing Giveaways:
♥ Bewitching Boots Tote, Print copy of BEWITCHING BOOTS & $20 Amazon GC! (8/21)
Added to the Bookshelf Last Week:
For Review Consideration:
Title: The Last Breath
Author: Kimberly Belle
From a remarkable new voice in suspenseful women's fiction comes an emotionally searing drama about a woman who risks her life to discover the devastating truth about her family…

Humanitarian aid worker Gia Andrews chases disasters around the globe for a living. It's the perfect lifestyle to keep her far away from her own personal ground zero. Sixteen years ago, Gia's father was imprisoned for brutally killing her stepmother. Now he's come home to die of cancer, and she's responsible for his care—and coming to terms with his guilt.

Gia reluctantly resumes the role of daughter to the town's most infamous murderer, a part complete with protesters on the lawn and death threats that are turning tragedy into front-page news. Returning to life in small-town Tennessee involves rebuilding relationships that distance and turmoil have strained, though finding an emotional anchor in the attractive hometown bartender is certainly helping Gia cope.

As the past unravels before her, Gia will find herself torn between the stories that her family, their friends and neighbors, and even her long-departed stepmother have believed to be real all these years. But in the end, the truth—and all the lies that came before—may have deadlier consequences than she could have ever anticipated…
Purchased:
Title: Wicca A to Z: A Modern Witch's Encyclopedia
Author: Gerina Dunwich
Wicca A to Z explores the fascinating world of Witchcraft, from ancient legend through present-day Wicca and contemporary Paganism. No aspect of Wicca is overlooked in this remarkably comprehensive book, which features well over 500 entries and numerous illustrations.

Here are explanations of all the different traditions, sabbats, and rituals of the Wiccan spiritual path, as well as Wiccan jargon and folklore, amulets and talismans, herbs and gemstones. And as Wicca is essentially a Goddess-oriented religion and craft, this compendium covers the many pagan goddesses worldwide who collectively represent the power, beauty, and magick of the divine feminine. Arranged alphabetically by name, each entry discusses the particular deity and describes how each has influenced contemporary Paganism.

Written by a Wiccan high priestess, and arranged in A-to-Z format, this unique encyclopedia is an excellent guide for all who are interested in Goddess worship, folklore, the New Age, the occult sciences, and the Wiccan Craft as a positive spiritual path and way of life. It will be an invaluable addition to any Wiccan library.
That's all for me this week!
What new goodies have arrived on your doorstep?
Leave me a link in the comments and I'll come check out your post!