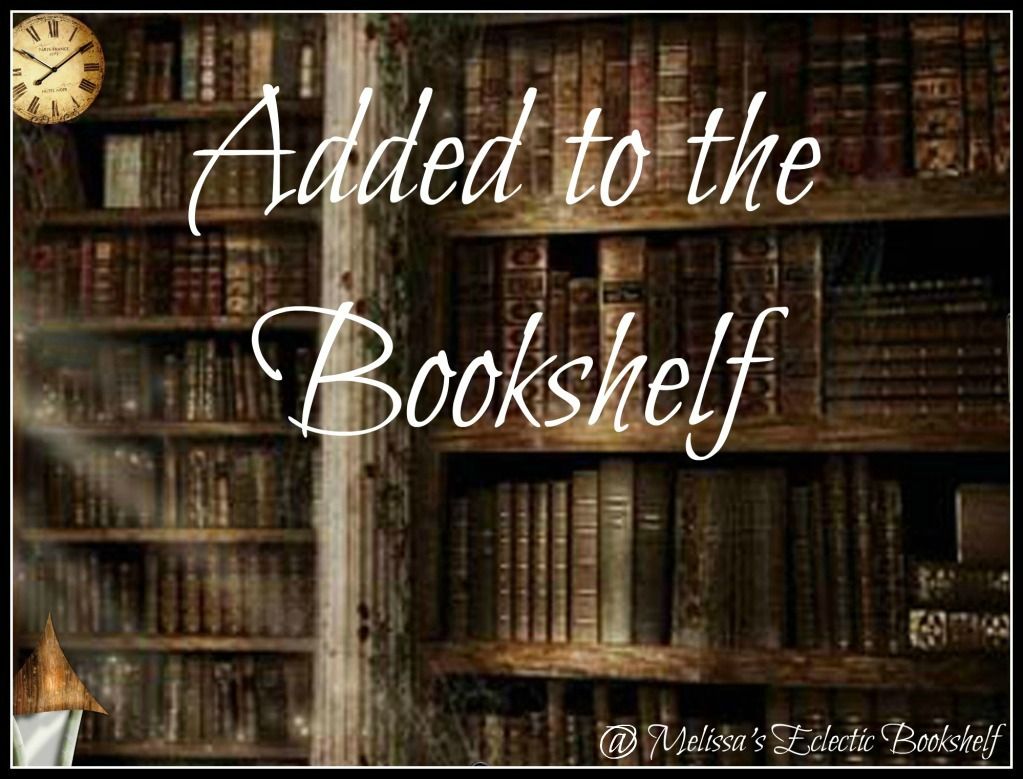 (Inspired by Mailbox Monday, IMM, Clock Rewinders and the like)
Notes From Melissa:
August 20th was my third Blogoversary and I'm so happy to still be a part of this amazing community.  Check out my celebration giveaway below:
Recently on Melissa's Eclectic Bookshelf:
What I Read Last Week:
Storms of Lazarus (Shadows of Asphodel #2) – Karen Kincy
What I Am Reading Today:
NOS4A2  – Joe Hill (Audiobook) 
Shipwreck Island – S.A. Bodeen
Ongoing Giveaways:
♥ $25 Amazon Gift Card (Intl) (8/26)
♥ Copy of VESSEL & $10 GC (8/28)
♥ SIGNED Copy of CRYSTAL MAGIC (8/26)
♥ E-Copy of CRYSTAL MAGIC (9/3)
Added to the Bookshelf Last Week:
For Review:
Title: The Thinking Woman's Guide to Real Magic
Author: Emily Croy Barker
An imaginative story of a woman caught in an alternate world—where she will need to learn the skills of magic to survive

Nora Fischer's dissertation is stalled and her boyfriend is about to marry another woman. During a miserable weekend at a friend's wedding, Nora wanders off and walks through a portal into a different world where she's transformed from a drab grad student into a stunning beauty. Before long, she has a set of glamorous new friends and her romance with gorgeous, masterful Raclin is heating up. It's almost too good to be true.

Then the elegant veneer shatters. Nora's new fantasy world turns darker, a fairy tale gone incredibly wrong. Making it here will take skills Nora never learned in graduate school. Her only real ally—and a reluctant one at that—is the magician Aruendiel, a grim, reclusive figure with a biting tongue and a shrouded past. And it will take her becoming Aruendiel's student—and learning magic herself—to survive. When a passage home finally opens, Nora must weigh her "real life" against the dangerous power of love and magic.

For lovers of Lev Grossman's The Magicians series (The Magicians and The Magician King) and Deborah Harkness's All Souls Trilogy (A Discovery of Witches and Shadow of Night).
Won: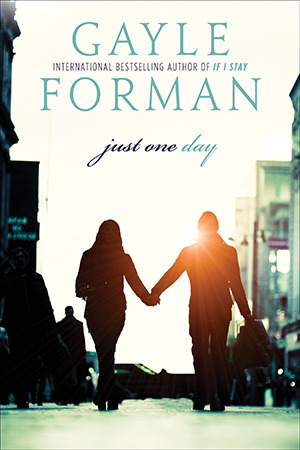 Title: Just One Day (Just One Day #1)
Author: Gayle Forman
From the New York Times bestselling author of If I Stay

Allyson Healey's life is exactly like her suitcase—packed, planned, ordered. Then on the last day of her three-week post-graduation European tour, she meets Willem. A free-spirited, roving actor, Willem is everything she's not, and when he invites her to abandon her plans and come to Paris with him, Allyson says yes. This uncharacteristic decision leads to a day of risk and romance, liberation and intimacy: 24 hours that will transform Allyson's life.

A book about love, heartbreak, travel, identity, and the "accidents" of fate, Just One Day shows us how sometimes in order to get found, you first have to get lost. . . and how often the people we are seeking are much closer than we know.

The first in a sweepingly romantic duet of novels. Willem's story—Just One Year—is coming soon!
That's all for me this week!
What new goodies have arrived on your doorstep?
Leave me a link in the comments and I'll come check out your post!