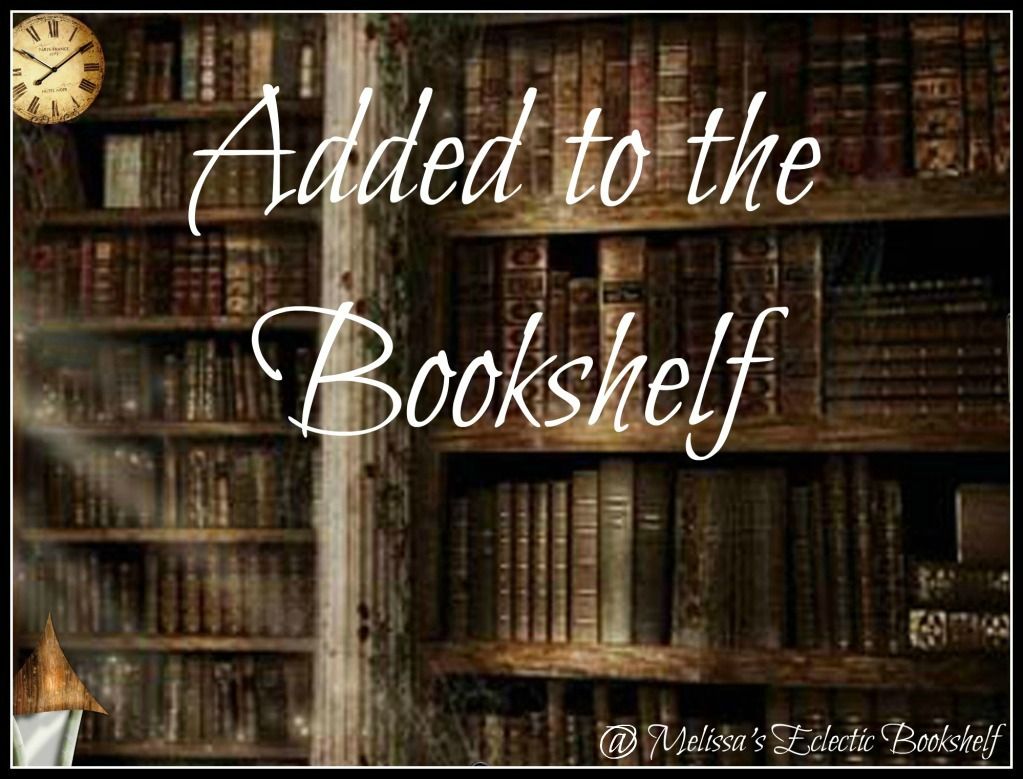 Sharing the books & bookish goodies that I've bought, borrowed, won, or been gifted and have added to my bookshelves over the past week!
(Inspired by Mailbox Monday, IMM, and the like)
Author:
Ann Patchett
Format: Hardcover
Find It:
Goodreads
Since their mother's death, Tip and Teddy Doyle have been raised by their loving, possessive, and ambitious father. As the former mayor of Boston, Bernard Doyle wants to see his sons in politics, a dream the boys have never shared. But when an argument in a blinding New England snowstorm inadvertently causes an accident that involves a stranger and her child, all Bernard Doyle cares about is his ability to keep his children—all his children—safe.
Set over a period of twenty-four hours, Run takes us from the Museum of Comparative Zoology at Harvard to a home for retired Catholic priests in downtown Boston. It shows us how worlds of privilege and poverty can coexist only blocks apart from each other, and how family can include people you've never even met. As in her bestselling novel Bel Canto, Ann Patchett illustrates the humanity that connects disparate lives, weaving several stories into one surprising and endlessly moving narrative. Suspenseful and stunningly executed, Run is ultimately a novel about secrets, duty, responsibility, and the lengths we will go to protect our children.
Title:
 Her Dear & Loving Husband (
Loving Husband #1)
Author: 
Meridith Allard
Format: E-Book
Find It: 
Goodreads
How long would you wait for the one you loved?
Her Dear & Loving Husband, the new novel from Meredith Allard, is part literary fiction, part historical fiction, part romance, and part paranormal fantasy. With elements of Twilight and The Crucible, Her Dear & Loving Husband is a story for anyone who believes that true love never dies. 
James Wentworth has a secret. He lives quietly in Salem, Massachusetts, making few ties anywhere. One night his private world is turned upside down when he meets Sarah Alexander, a dead ringer for his wife, Elizabeth. Though it has been years since Elizabeth's death, James cannot move on. 
Sarah also has a secret. She is haunted by nightmares about the Salem Witch Trials, and every night she is awakened by visions of hangings, being arrested, and dying in jail. Despite the obstacles of their secrets, James and Sarah fall in love. As James comes to terms with his feelings for Sarah, he must dodge accusations from a reporter desperate to prove that James is not who, or what, he seems to be. With the help of their friends, witches Jennifer and Olivia, James and Sarah piece their stories together and discover a mystery that may bind them in ways they never imagined. Will James make the ultimate sacrifice to protect Sarah and prevent a new hunt from bringing hysteria to Salem again?
Title:
 Her Loving Husband's Curse (
Loving Husband #2)
Author: 
Meridith Allard
Format: E-Book
How far will you go to protect the one you love?
Finally, after many long and lonely years, James Wentworth's life is falling into place. Together with his wife, Sarah, the only woman he has ever loved, he has found the meaning behind her nightmares about the Salem Witch Trials, and now they are rebuilding the life they began together so long ago.
But the past is never far behind for the Wentworths. While Sarah is haunted by new visions, now about the baby she carried over three hundred years before, James is confronted with painful memories from his time with the Cherokee on the Trail of Tears. Through it all, the persistent reporter Kenneth Hempel reappears, still determined to prove that the undead walk the earth. If Hempel succeeds in his quest, James and Sarah will suffer. Will the curse of the vampire prevent James and Sarah from living their happily ever after?
Title:
 The Strange Affair of Spring Heeled Jack (Burton & Swinburne #1)
Author: 
Mark Hodder
Format: Audiobook
Find It: 
Goodreads


Sir Richard Francis Burton: explorer, linguist, scholar, and swordsman; his reputation tarnished; his career in tatters; his former partner missing and probably dead. Algernon Charles Swinburne: unsuccessful poet and follower of de Sade; for whom pain is pleasure, and brandy is ruin! They stand at a crossroads in their lives and are caught in the epicenter of an empire torn by conflicting forces: engineers transform the landscape with bigger, faster, noisier, and dirtier technological wonders; eugenicists develop specialist animals to provide unpaid labor; libertines oppose repressive laws and demand a society based on beauty and creativity; while the Rakes push the boundaries of human behavior to the limits with magic, drugs, and anarchy.
The two men are sucked into the perilous depths of this moral and ethical vacuum when Lord Palmerston commissions Burton to investigate assaults on young women committed by a weird apparition known as Spring Heeled Jack, and to find out why werewolves are terrorizing London's East End. Their investigations lead them to one of the defining events of the age – and the terrifying possibility that the world they inhabit shouldn't exist at all!
Title: 11/22/63
Author: Stephen King
Format: Audiobook
Find It: 
Goodreads
On November 22, 1963, three shots rang out in Dallas, President Kennedy died, and the world changed forever.
If you had the chance to change the course of history, would you?
Would the consequences be worth it?
Jake Epping is a thirty-five-year-old high school English teacher in Lisbon Falls, Maine, who makes extra money teaching adults in the GED program. He receives an essay from one of the students—a gruesome, harrowing first person story about the night 50 years ago when Harry Dunning's father came home and killed his mother, his sister, and his brother with a hammer. Harry escaped with a smashed leg, as evidenced by his crooked walk.
Not much later, Jake's friend Al, who runs the local diner, divulges a secret: his storeroom is a portal to 1958. He enlists Jake on an insane—and insanely possible—mission to try to prevent the Kennedy assassination. So begins Jake's new life as George Amberson and his new world of Elvis and JFK, of big American cars and sock hops, of a troubled loner named Lee Harvey Oswald and a beautiful high school librarian named Sadie Dunhill, who becomes the love of Jake's life—a life that transgresses all the normal rules of time.
Explore the Possibilities…

Title: Daughter of Smoke & Bone
Author: 
Laini Taylor
Format: Audiobook
Find It: 
Goodreads
Around the world, black hand prints are appearing on doorways, scorched there by winged strangers who have crept through a slit in the sky.

In a dark and dusty shop, a devil's supply of human teeth grows dangerously low.

And in the tangled lanes of Prague, a young art student is about to be caught up in a brutal otherwordly war. 
Meet Karou. She fills her sketchbooks with monsters that may or may not be real; she's prone to disappearing on mysterious "errands"; she speaks many languages—not all of them human; and her bright blue hair actually grows out of her head that color. Who is she? That is the question that haunts her, and she's about to find out.
When one of the strangers—beautiful, haunted Akiva—fixes his fire-colored eyes on her in an alley in Marrakesh, the result is blood and starlight, secrets unveiled, and a star-crossed love whose roots drink deep of a violent past. But will Karou live to regret learning the truth about herself?
That's all for me for the past week!
What new goodies have arrived on your doorstep?
Leave me a link in the comments and I'll come check out your post!
Content ©2011-2013 Melissa's Eclectic Bookshelf ~ ~
If you are reading this anywhere other than Melissa's Eclectic Bookshelf, a feed reader, or via email subscription, then this content has been stolen.