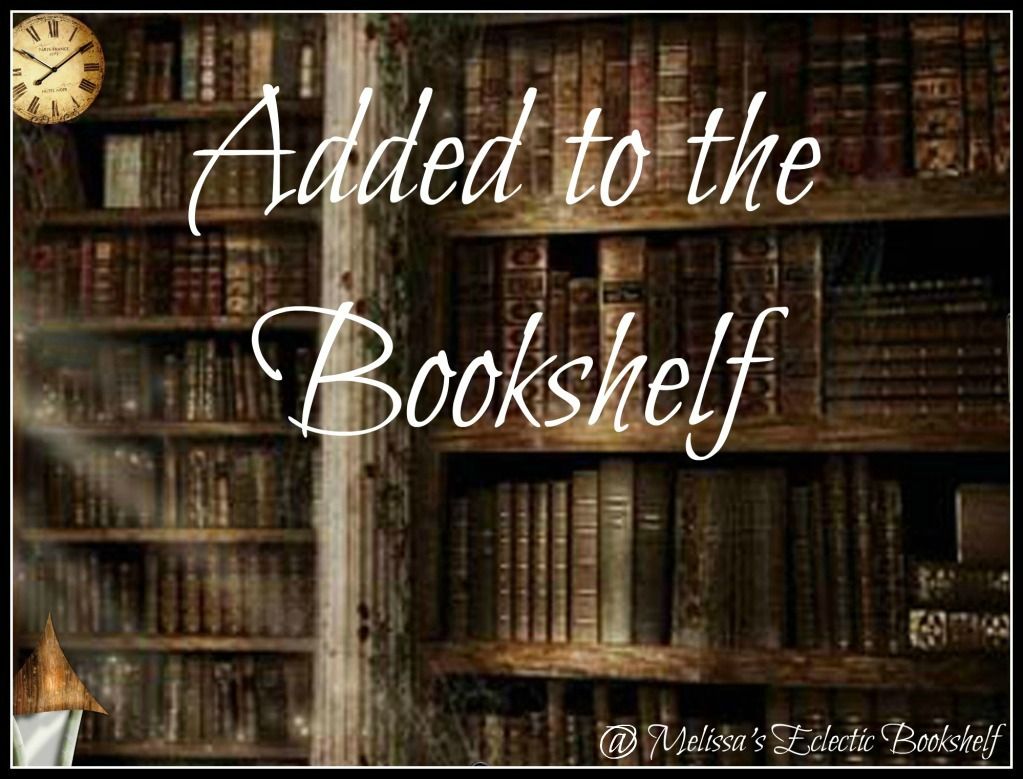 (Inspired by Mailbox Monday, IMM, Clock Rewinders and the like)
Notes From Melissa:
Another busy week…I did manage to squeeze in some fun though:)  I attended Sandy Hall's Book signing at a local Barnes & Noble on Thursday and was lucky enough to interview her before the talk:)  I also got 2 of her books signed:)  One lovely for me and one for you.  Look for my upcoming recap of the event and giveaway!
And remember that my Blogoversary giveaway is still going on…enter if you haven't for the chance to win loads of great prizes including boxes of books, signed ARCs, and Gift Cards!
♥ 2 – $10 Amazon Gift Cards 
♥ 1 – BOX of YA Books 
♥ 1 – BOX of ADULT Books 
♥ 2 – Choice of Signed ARCs 
Recently on Melissa's Eclectic Bookshelf:
What I Read Last Week:
NOS4A2  – Joe Hill (Audiobook)
Trial by Fire (Worldwalker #1) – Josephine Angelini
What I Am Reading Today:
The Thinking Woman's Guide to Real Magic  – Emily Croy Barker
Unteachable – Leah Raeder (Audiobook)
Ongoing Giveaways:
Around the Interwebs:
Great post over on Vicky's blog (Books, Biscuits, & Tea) with  links to book blogging resources : Book Bloggers: 100+ Links to Everything You Need to Know
I love Ashley's post over on Nosegraze: How to Write Discussion Posts.  Too often I worry myself out of writing or posting discussion posts because I feel no one will be interested!
Rachel (Parajunkee.com) recently wrote: #BB101 – Creating the Perfect Blog Post – Ten Post Ideas That Will Draw Traffic to Your Book Blog.  Some may seem obvious…but the reminder was a good one for me…especilly right after reading Ashley's post.
Added to the Bookshelf Last Week:
For Review:
Title: Spell Booked (Retired Witches Mystery #1)
Author: Joyce & Jim Lavene
The national bestselling authors of the Missing Pieces Mysteries summon up the first Retired Witches Mystery in a brand new supernatural series…

Once upon a time in Wilmington, North Carolina, three witches ran a curio shop named Smuggler's Arcane. But as the years passed, their magical powers started to fade—leaving them no choice but to conjure up a retirement package…

Before they could blink their eyes or twitch their noses, Molly, Elsie, and Olivia somehow became eligible for AARP. But they can't fly off to Boca Raton just yet. First they must give up their magic, recruit and train three new witches, and pass on their cherished spellbook.

They've barely begun to consider potential practitioners when Olivia winds up dead and their spellbook is stolen. To honor their friend and reclaim their spells, Molly and Elsie are about to go wand-to-wand with a dangerous young witch more powerful than the trio was in their prime. And this time they're going to need more than magic up their sleeves…
For Review Consideration: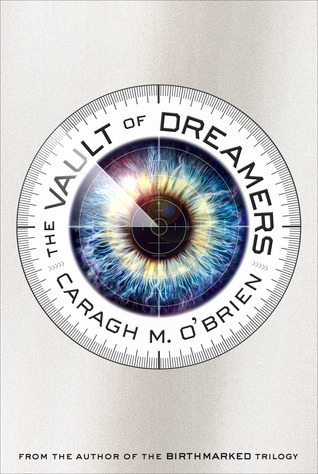 Title: The Vault of Dreamers
Author: Caragh M. O'Brien
From the author of the Birthmarked trilogy comes a fast-paced, psychologically thrilling novel about what happens when your dreams are not your own.

The Forge School is the most prestigious arts school in the country. The secret to its success: every moment of the students' lives is televised as part of the insanely popular Forge Show, and the students' schedule includes twelve hours of induced sleep meant to enhance creativity. But when first year student Rosie Sinclair skips her sleeping pill, she discovers there is something off about Forge. In fact, she suspects that there are sinister things going on deep below the reaches of the cameras in the school. What's worse is, she starts to notice that the edges of her consciousness do not feel quite right. And soon, she unearths the ghastly secret that the Forge School is hiding—and what it truly means to dream there.
Title: Salt (Salt #1)
Author: Danielle Ellison
Never leave home without salt.

Penelope is a witch, part of a secret society protecting humans from demon attacks. But when she was a child, a demon killed her parents—and stole her magic. Since then, she's been pretending to be something she's not, using her sister's magic to hide her own loss, to prevent being sent away.

When she's finally given the chance to join the elite demon-hunting force, Penelope thinks that will finally change. With her sister's help, she can squeeze through the tests and get access to the information she needs to find "her" demon. To take back what was stolen.

Then she meets Carter. He's cute, smart, and she can borrow his magic, too. He knows her secret—but he also has one of his own.

Suddenly, Penelope's impossible quest becomes far more complicated. Because Carter's not telling her everything, and it's starting to seem like the demons have their own agenda…and they're far too interested in her.
Title: Storm (Salt #2)
Author: Danielle Ellison
Up until recently, Penelope was a witch with no magic. After having it stolen by a demon when she was just a child, Penelope had been forced to rely on sharing others' powers as she went through the grueling training required to become an elite demon hunter. Now Penelope has more magic than she's ever known. And when you're this powerful, who needs salt to keep the demons away?

But power has a dark side.

Carter Prescott just wants to hunt demons and be with Penelope. But suddenly, witches who formerly had no magic are developing terrible, out-of-control powers. Now the world Carter swore to protect isn't just endangered by malicious demons―it's threatened by the same witches who once defended it. And Carter is horrified to see his girlfriend starting to change. Stronger. More powerful. Unrecognizable. It's just a matter of time before Penelope changes into something far beyond his worst fears…
Bought: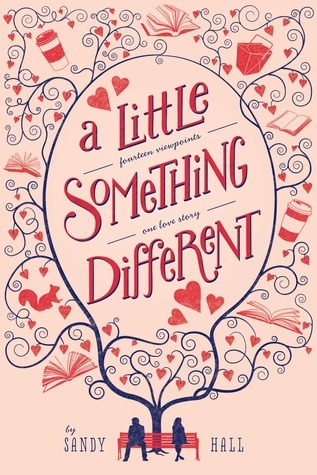 Title: A Little Something Different
Author: Sandy Hall
The creative writing teacher, the delivery guy, the local Starbucks baristas, his best friend, her roommate, and the squirrel in the park all have one thing in common—they believe that Gabe and Lea should get together. Lea and Gabe are in the same creative writing class. They get the same pop culture references, order the same Chinese food, and hang out in the same places. Unfortunately, Lea is reserved, Gabe has issues, and despite their initial mutual crush, it looks like they are never going to work things out. But somehow even when nothing is going on, something is happening between them, and everyone can see it. Their creative writing teacher pushes them together. The baristas at Starbucks watch their relationship like a TV show. Their bus driver tells his wife about them. The waitress at the diner automatically seats them together. Even the squirrel who lives on the college green believes in their relationship.

Surely Gabe and Lea will figure out that they are meant to be together….
That's all for me this week!
What new goodies have arrived on your doorstep?
Leave me a link in the comments and I'll come check out your post!