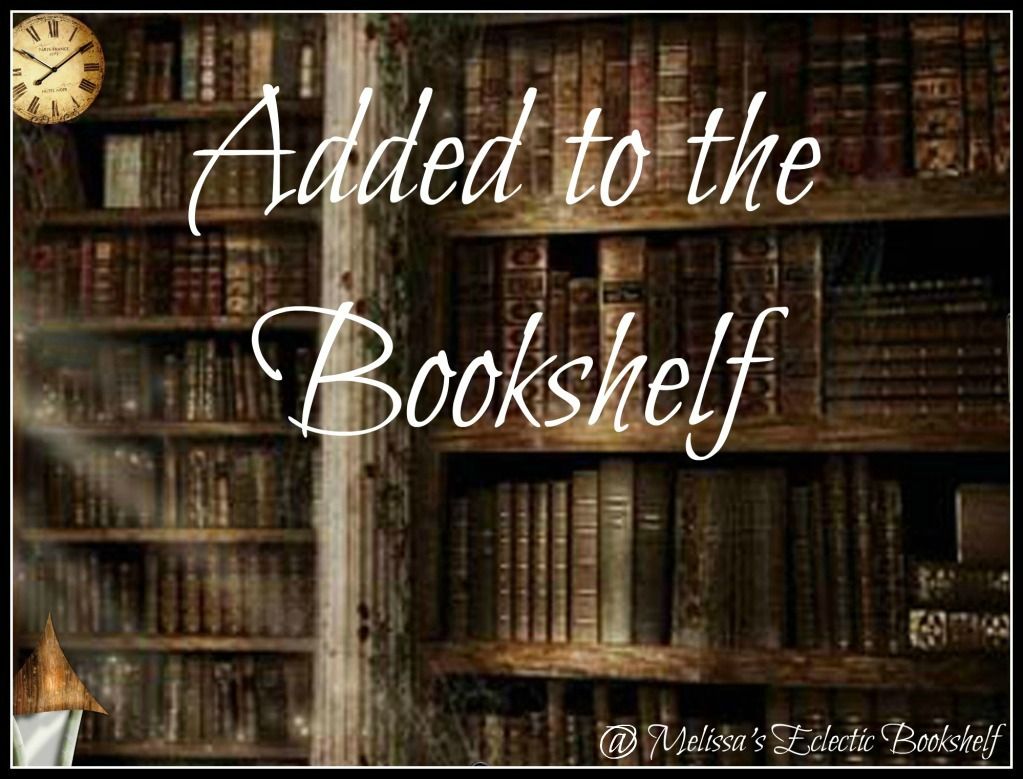 (Inspired by Mailbox Monday, IMM, Clock Rewinders and the like)
Notes From Melissa:
As some of you may have noticed…I've had to cut back quite a bit here at Melissa's Eclectic Bookshelf.  With work taking up over 55 hours a week, managing my own household and trying to get my grandmother's house ready to put on the market this Autumn…I have limited time for my own hobbies.  That said…I promise that I'm not going away and I'll still bring you interesting content and reviews:)  (I just won't be posting every day.)
On that note I do have some fun posts in the works, including an interview with Sandy Hall, debut author of A Little Something Different, who I'll be speaking with at her book signing later this week.  There will also be a great Macmillan giveaway in conjunction with my interview:)
I'm also starting to gear up for my annual October "There are Witches in the Air" Event! I can't wait:)
And remember that my Blogoversary giveaway is still going on…enter if you haven't for the chance to win loads of great prizes including boxes of books, signed ARCs, and Gift Cards!
♥ 2 – $10 Amazon Gift Cards 
♥ 1 – BOX of YA Books 
♥ 1 – BOX of ADULT Books 
♥ 2 – Choice of Signed ARCs 
Recently on Melissa's Eclectic Bookshelf:
What I Read The Last 2 Weeks:
Shipwreck Island – S.A. Bodeen
Rooms – Lauren Oliver
Dear Daughter – Elizabeth Little
What I Am Reading Today:
NOS4A2  – Joe Hill (Audiobook) 
Trial by Fire (Worldwalker #1) – Josephine Angelini
Ongoing Giveaways:
♥ 2 – $10 Amazon Gift Cards 
♥ 1 – BOX of YA Books 
♥ 1 – BOX of ADULT Books 
♥ 2 – Choice of Signed ARCs 
♥ $30 Amazon Gift Card 
♥ $25 Amazon Gift Card 
Added to the Bookshelf Last Week:
For Review: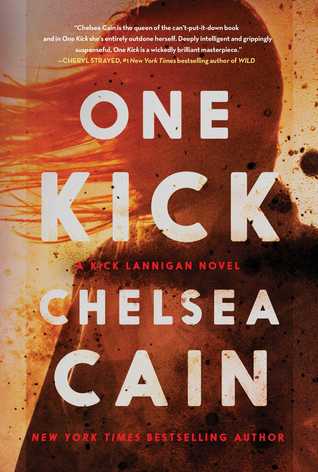 Title: One Kick (Kick Lannigan #1)
Author: Chelsea Cain
Kick Lannigan, 21, is a survivor. Abducted at age six in broad daylight, the police, the public, perhaps even her family assumed the worst had occurred. And then Kathleen Lannigan was found, alive, six years later. In the early months following her freedom, as Kick struggled with PTSD, her parents put her through a litany of therapies, but nothing helped until the detective who rescued her suggested Kick learn to fight. Before she was thirteen, Kick learned marksmanship, martial arts, boxing, archery, and knife throwing. She excelled at every one, vowing she would never be victimized again. But when two children in the Portland area go missing in the same month, Kick goes into a tailspin. Then an enigmatic man Bishop approaches her with a proposition: he is convinced Kick's experiences and expertise can be used to help rescue the abductees. Little does Kick know the case will lead directly into her terrifying past…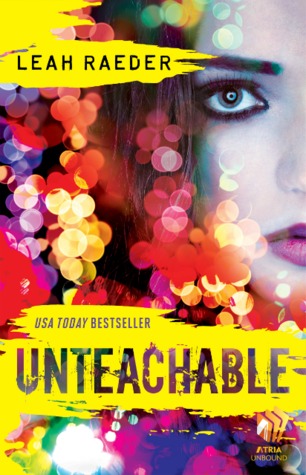 Title: Unteachable
Author: Leah Raeder
Maise O'Malley just turned eighteen, but she's felt like a grown-up her entire life. The summer before senior year, she has plans: get into a great film school, convince her mom to go into rehab, and absolutely do not, under any circumstances, screw up her own future.

But life has a way of throwing her plans into free-fall.

When Maise meets Evan at a carnival one night, their chemistry is immediate, intense, and short-lived. Which is exactly how she likes it: no strings. But afterward, she can't get Evan out of her head. He's taught her that a hookup can be something more. It can be an unexpected connection with someone who truly understands her. Someone who sees beyond her bravado to the scared but strong girl inside.

That someone turns out to be her new film class teacher, Mr. Evan Wilke.

Maise and Evan resolve to keep their hands off each other, but the attraction is too much to bear. Together, they're real and genuine; apart, they're just actors playing their parts for everyone else. And their masks are slipping. People start to notice. Rumors fly. When the truth comes to light in a shocking way, they may learn they were just playing parts for each other, too.

Smart, sexy, and provocative, Unteachable is about what happens when a love story goes off-script.
Title: Ugly Love
Author: Colleen Hoover
When Tate Collins meets airline pilot Miles Archer, she knows it isn't love at first sight. They wouldn't even go so far as to consider themselves friends. The only thing Tate and Miles have in common is an undeniable mutual attraction. Once their desires are out in the open, they realize they have the perfect set-up. He doesn't want love, she doesn't have time for love, so that just leaves the sex. Their arrangement could be surprisingly seamless, as long as Tate can stick to the only two rules Miles has for her.

Never ask about the past.
Don't expect a future.

They think they can handle it, but realize almost immediately they can't handle it at all.

Hearts get infiltrated.
Promises get broken.
Rules get shattered.
Love gets ugly.
Title: Haunted (Bishop/Special Crimes Unit #15)
Author: Kay Hooper
How do you make peace with the dead if the dead aren't ready to forgive? In New York Times bestselling author Kay Hooper's new novel, the answer lies in the twisting shadows of a small town, and its secrets yet unearthed…

When Deacon James's younger sister Melanie calls him, terrified, he goes to her aid in the small Georgia town of Sociable. What he finds is a scared young woman in the grip of what she insists is a paranormal nightmare—and murder. Two local men have been killed under mysterious circumstances. And Melanie is the prime suspect.

Trinity Nichols left a high-stress job for quiet, small-town life. But news of the murders has left her—and the town—on edge, especially when there is nothing remotely ordinary about how the men died. And her investigation is yielding more than she bargained for, including a group of strangers who have descended on Sociable, some with abilities Trinity finds hard to believe, and agendas she refuses to trust. For some reason, they know a lot more than they should about what's happening in town. And what's happening is growing stranger by the minute.

Now Trinity, Deacon, and this odd band of FBI agents must work together to solve a series of disturbances so incredible that Trinity, and the town of Sociable, will be changed forever. She just isn't certain who—or what—will be left standing when it's all over.
That's all for me this week!
What new goodies have arrived on your doorstep?
Leave me a link in the comments and I'll come check out your post!