Happy Friday!!
This week's question:

Q. "Have you ever wanted a villain to win at the end of a story?  If so, which one??"

A. I can't say that I can think of one at the moment!  I am usually pretty solidly rooting for the "good" guys!!



Q. "Many of us primarily read one genre of books, with others sprinkled in. If authors stopped writing that genre, what genre would you start reading? Or would you give up reading completely if you couldn't read that genre anymore?"
A.  I read a bit of everything…including contemporary fiction, suspense/thriller, mysteries, historical fiction and I've even recently started reading a bit of YA (it seems to be the predominantly blogged about genre).  So…I think that I'd be pretty safe and still have plenty to read even if a few genres fell off the face of the earth!

Thanks to Parajunkies View , Alison Can Read , and Crazy for Books for hosting these hops!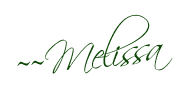 Content ©2011-2013 Melissa's Eclectic Bookshelf ~ ~
If you are reading this anywhere other than Melissa's Eclectic Bookshelf, a feed reader, or via email subscription, then this content has been stolen.