Title: All the Broken Pieces
Author:  Cindi Madsen
Reading level: Young Adult
Genre:  Contemporary
Size: 304 Pages
Publisher: Entangled Teen
Release Date: December 11, 2012
Source: Publisher in exchange for an honest review
Find It: Goodreads | Amazon | B&N
What if your life wasn't your own?

Liv comes out of a coma with no memory of her past and two distinct, warring voices inside her head. Nothing, not even her reflection, seems familiar. As she stumbles through her junior year, the voices get louder, insisting she please the popular group while simultaneously despising them. But when Liv starts hanging around with Spencer, whose own mysterious past also has him on the fringe, life feels complete for the first time in, well, as long as she can remember.

Liv knows the details of the car accident that put her in the coma, but as the voices invade her dreams, and her dreams start feeling like memories, she and Spencer seek out answers. Yet the deeper they dig, the less things make sense. Can Liv rebuild the pieces of her broken past, when it means questioning not just who she is, but what she is?

White ceiling, a fuzzy face hovering over hers. Gloved fingers against her skin. A steady chirping noise
mixed in with words she couldn't quite catch hold of.

I adore books that can keep me wondering and keep me guessing until the very end and Cindi Madsen's All the Broken Pieces delivers that and then some.  Liv's character (or characters) was compelling and completely believable.  I felt so much for her and just wanted he to achieve the peace of mind that finding the answers would hopefully bring.  And Spencer is wonderfully mysterious yet completely loyal.  Exactly what a great "book boyfriend" should be. Liv's parents complete the picture by seemingly being sincere and loving while at the same time obviously lying and keeping secrets.  Will we ever find out what exactly their past hides and what their true agenda is? Madsen writes characters that one can easily come to love..even Liv's parents (complex though they are)  fall into this category.
As Liv battles not only to break free from her parents over-protectiveness and to fit in at school, she also simultaneously battles with herself as parts of her desire so strongly to  be a part of the "in" crowd while another part of her is too independent to care what that crowd thinks! Add a mysterious guy into the mix and  her struggle to combat amnesia and regain her memories and figure out exactly who she is and we're left with plenty of the good kind of drama to drive this story along.
The writing style and pacing of All the Broken Pieces were perfection…I could find no flaws and I could barely force myself to put this one down to go to sleep at night…in fact the night I finished it I stayed up way past my bedtime because I just had to know the answer!  The plot while admittedly a tad unrealistic was nevertheless written in such a believable and compelling way that I had no troubles accepting it all.
This book has the exact perfect mix of mystery, drama, and a delightfully "swoon-worthy" guy.  Add in a power punch of a surprise ending and I was left with no doubt that this one was a winner. This one will definitely keep you hooked from beginning to end!
I will definitely be keeping my eyes open for more from Cindi Madsen.

4.5 Timepieces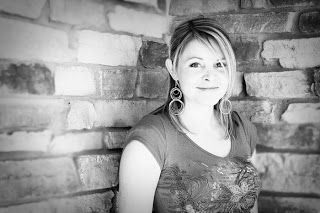 Cindi Madsen sits at her computer every chance she gets, plotting revising, and falling in love with her characters. Sometimes it makes her a crazy person. Without it, she'd be even crazier. She has way too many shoes, but can always find a reason to buy a new pretty pair, especially if they're sparkly, colorful, or super tall. She loves music, dancing, and wishes summer lasted all year long. She lives in Colorado where summer is most definitely NOT all year long) with her husband and three children.
Connect with the Author:  Website | Blog | Twitter | Facebook 
This post is part of the Entangled Publishing All the Broken Pieces Blog Tour!
Content ©2011-2013 Melissa's Eclectic Bookshelf ~ ~
If you are reading this anywhere other than Melissa's Eclectic Bookshelf, a feed reader, or via email subscription, then this content has been stolen.