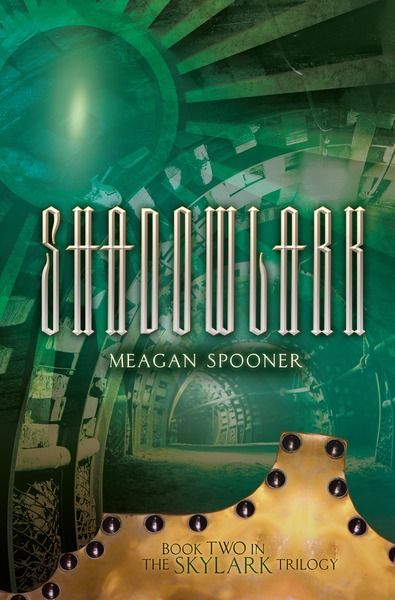 Title: Shadowlark
Series: Skylark #2
Author: Meagan Spooner
Age Group: Young Adult
Genre: Science Fiction/Fantasy
Pages: 336
Publisher: Carolrhoda Lab/Lerner Books
ISBN: 978-0761388661
Publication Date: October 1st 2013
Available Formats: Hardcover, E-Book
Add the book: Goodreads
Buy the book: Amazon | B&N | The Book Depository

Synopsis:
Ever since she escaped the city within the Wall, Lark Ainsley's wanted one thing: to find her brother Basil. She's always believed he would be the one to put an end to the constant fear and flight. And now, hidden underground in the chaotically magical city of Lethe, Lark feels closer to him than ever.
But Lethe is a city cowering in fear of its founder, the mysterious Prometheus, and of his private police force. To get the truth about what happened to Basil, Lark has no choice but to face Prometheus.
Facing her fears has become second nature to Lark. Facing the truth is another matter.
Lark never asked to be anyone's savior. She certainly never wanted to be anyone's weapon. She might not have a choice.
My Thoughts
Shadowlark starts with off with plenty of action and never really slows down .  I'll admit that I had a little bit of trouble following at the beginning of the novel…to be blunt I was lost…perhaps simply to much time had passed since I read Skylark and I couldn't remember everything.  It didn't take too long however before I started putting the pieces back together and  I remembered why I loved book one so much.  The sheer creativity and imagination coupled with the ease of reading that marks the authors writing style.
There were quite a few twists and turns and revelations in Shadowlark…some of which took me by complete surprise and a few which I saw coming.  The strength in this volume though is in the character development.  All of our characters learn and grow and struggle between black and white in that never ending gloom that is gray.  They make some tough choices and we'll see how well they can live with them when Meagan delivers the next installment.
Where Skylark was all about expanses and open space and new experiences, Shadowlark (as the name would imply ) is more about learning and choices.  About all the questions of good and evil, right and wrong, and how hard it is sometimes to differentiate the two.  About how slippery and deceiving a  slope it can be between the two.  I don't want to say too much for fear of spoiling this and Skylark.
Shadowlark is a very solid followup to Skylark. It is action packed and  highly entertaining. It doesn't really offer a whole lot in terms of plot to the series aside from the major  twist and the amazing character growth…especially that of Lark and Owen.  (I still love Owen so…what an amazing character) .  I do feel however that it  serves as a great bridge between books one and the final book in the trilogy.  What a great mix of Post apocalyptic and Magic this series offers!  I can't wait to see what Meagan has in store next!

4 Timepieces
The Author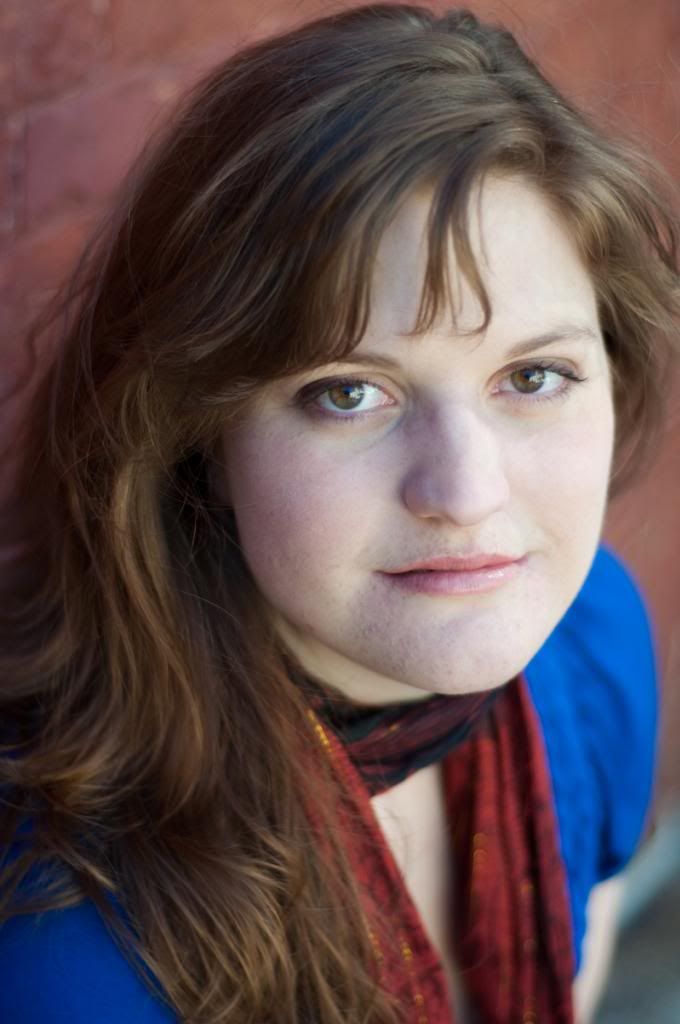 Meagan Spooner is the author of the Skylark Trilogy; SKYLARK, the first in the series, came out last year and its sequel, SHADOWLARK, will be available from Carolrhoda Lab/Lerner Books Oct. 1, 2013. She is also the co-author of THESE BROKEN STARS, the first in a young adult science fiction trilogy available from Disney-Hyperion Dec. 10, 2013. She's traveled all over the world, and there's a bit of every trip in every story she writes. She currently lives and writes in Asheville, North Carolina, but the siren call of travel is hard to resist, and there's no telling how long she'll stay there.
Connect with Meagan:     Website | Twitter | Facebook  | Pinterest


Secret Password = Prometheus
The Giveaways
Signed Uncorrected Proof of Shadowlark
Signed Skylark Bookmark and Nix Temp Tattoo (US Only!)
Ends October 8th 2013
Tour Wide Grand Prize!
US/Canada residents can win a signed copy of Skylark AND Shadowlark.
International residents can win (unsigned) copies of Skylark AND Shadowlark sent via Book Depository.
The winner will also win either a query critique (if an aspiring author) OR a pre-order copy of These Broken Stars (her new series co-written with Amie Kaufman).
This contest will run from September 23 – October 6 with the winner being chosen on October 7.
Tour Schedule
Monday, September 23: Review – Xpresso Reads
Tuesday, September 24| Interview – Two Chicks on Books
Wednesday, September 25: Review – Good Books and Good Wine
Thursday, September 26: Guest Post – Fantasy Book Addict
Friday, September 27: Review – Ageless Pages Reviews
Monday, September 30: Review – Melissa's Eclectic Bookshelf
Tuesday, October 1 {RELEASE DAY}: Guest Post – The Book Smugglers
Wednesday, October 2: Review – Anna Reads
Thursday, October 3: Interview –Literary Rambles
Friday, October 4: Review – YA Sisterhood