Title: Pride and Prejudice
Author: Jane Austen
Reading level: Teen through Adult
Genre: Classic/Romance
Size: Hardcover, 367 pages
Release Date: January 28th 1813
Stand Alone or Series: Stand Alone
Source: Borrowed from Library
First Line: "It is a truth universally acknowledged, that a single man in possession of a good fortune must be in want of a wife."
Summary (from Amazon):
Pride and Prejudice has delighted generations of readers with its unforgettable cast of characters, carefully choreographed plot, and a hugely entertaining view of the world and its absurdities. With the arrival of eligible young men in their neighborhood, the lives of Mr. and Mrs. Bennet and their five daughters are turned inside out and upside down. Pride encounters prejudice, upward-mobility confronts social disdain, and quick-wittedness challenges sagacity, as misconceptions and hasty judgements lead to heartache and scandal, but eventually to true understanding, self-knowledge, and love. In this supremely satisfying story, Jane Austen balances comedy with seriousness, and witty observation with profound insight.
Favorite Lines:
I could easily forgive his pride, if he had not mortified mine.
The power of doing anything with quickness is always prized much by the possessor, and often without any attention to the imperfection of the performance.
There is, I believe, in every disposition a tendency to some particular evil— a natural defect, which not even the best education can overcome.
It is very often nothing but our own vanity that deceives us.
For what do we live, but to make sport for our neighbours, and laugh at them in our turn?
Think only of the past as its remembrance gives you pleasure.
My Thoughts:
As I find with most "classics" this novel took some time to completely capture my interest. Once it did, however, I was completely enchanted. Our 21st century need for speed and immediate gratification takes a backseat as we move with Jane Austen through the every day lives and loves of her characters. The slow but steady pace of the novel allows the time to actually get to know and connect with the characters. Austen brings you fully into her world of 19th century England: with no difficulty you can feel the joys and sorrows, happiness and tribulations of the Bennet sisters and especially Elizabeth and Jane.
Classic themes: scheming mothers, class distinctions, vanity, pride,false assumptions and misunderstandings abound…until by the novel's conclusion I could not help but find myself rooting for Elizabeth and Darcy.
I thoroughly recommend this to anyone who loves classics and doesn't mind the slow pace that generally characterizes them.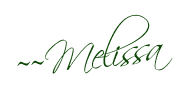 Content ©2011-2013 Melissa's Eclectic Bookshelf ~ ~
If you are reading this anywhere other than Melissa's Eclectic Bookshelf, a feed reader, or via email subscription, then this content has been stolen.