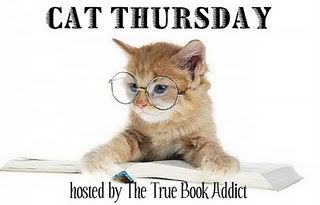 Welcome to the weekly meme that celebrates the wonders and sometime hilarity of cats! Join us by posting a favorite LOL cat pic you may have come across, famous cat art or even share with us pics of your own beloved cat(s) and then link up at the host's site: The True Book Addict. 

It's all for the love of cats! 
Please think some positive thoughts for Piper.
Piper isn't feeling too well.
He is currently in the hospital for Virulent FCV.