I am so please to be participating in the tour for this unique book!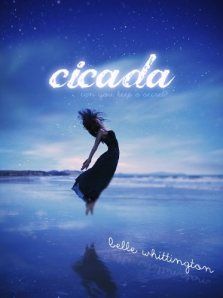 Summertime for Blair Reynolds and her friends had always been carefree and fun… until the summer they happened upon something that was not human. As they band together in a fight for their lives, Blair's true love becomes something more than human. Something unnatural. And their survival depends entirely upon their ability to keep a secret.

Ebooks
: There are 12 ebooks to be given away on the tour. 
Open Internationally. 
Grand Prize:
 The author is giving away an electronic firefly in a jar in honor of the sequel to CICADA called FIREFLY. You can see a 
video of the jar here
. 
US only.
Content ©2011-2013 Melissa's Eclectic Bookshelf ~ ~
If you are reading this anywhere other than Melissa's Eclectic Bookshelf, a feed reader, or via email subscription, then this content has been stolen.