I am so happy to help reveal the covers for two new titles being released by Kensington and Atria. Check out these lovelies!
The Book
Title: Maybe In Another Life
Author: Taylor Jenkins Reid
Publication date: July 7th 2015
Publisher: Atria Books/Washington Square Press
Add It:Goodreads
Buy It: Amazon | Barnes & Noble | Books-a-Million | IndieBound | Apple | Blio | Google
Synopsis:
At the age of twenty-nine, Hannah Martin still has no idea what she wants to do with her life. She has lived in six different cities and held countless meaningless jobs since graduating college, but on the heels of a disastrous breakup, she has finally returned to her hometown of Los Angeles. To celebrate her first night back, her best friend, Gabby, takes Hannah out to a bar—where she meets up with her high school boyfriend, Ethan.
It's just past midnight when Gabby asks Hannah if she's ready to go. Ethan quickly offers to give her a ride later if she wants to stay.
Hannah hesitates.
What happens if she leaves with Gabby?
What happens if she leaves with Ethan?
In concurrent storylines, Hannah lives out the effects of each decision. Quickly, these parallel universes develop into surprisingly different stories with far-reaching consequences for Hannah and the people around her, raising questions like: Is anything meant to be? How much in our life is determined by chance? And perhaps most compellingly: Is there such a thing as a soul mate?
Hannah believes there is. And, in both worlds, she believes she's found him.
The Cover
The Author
Taylor Jenkins Reid is an author and essayist from Acton, Massachusetts. She is the author of Forever, Interrupted and After I Do. She lives in Los Angeles with her husband, Alex, and her dog, Rabbit.
The Book
Title: Behind a Lady's Smile
Author: Jane Goodger
Publication date: August 18th 2015
Publisher: Kensington
Add It:Goodreads
Buy It:Kensington
Synopsis:
The Lost Heiresses
It's one thing for a girl to lose her way, quite another to lose her heart…
Genny Hayes could charm a bear away from a pot of honey. But raised in the forests of Yosemite, she's met precious few men to practice her smiles upon. Until a marvelously handsome photographer appears in her little corner of the wilderness and she convinces him to take her clear across the country and over the seas to England, where she has a titled grandmother and grandfather waiting to claim her. On their whirlwind journey, she'll have the chance to bedazzle and befuddle store clerks and train robbers, society matrons and big city reporters, maids and madams, but the one man she most wants to beguile seems determined to play the gentlemen and leave her untouched. Until love steps in and knocks them both head over heels…
Praise for the novels of Jane Goodger
"Fun, delightfully romantic—and sexy." —Sally MacKenzie on The Spinster's Bride
"A touching, compassionate, passion-filled romance." —RT Book Reviews on A Christmas Waltz
The Cover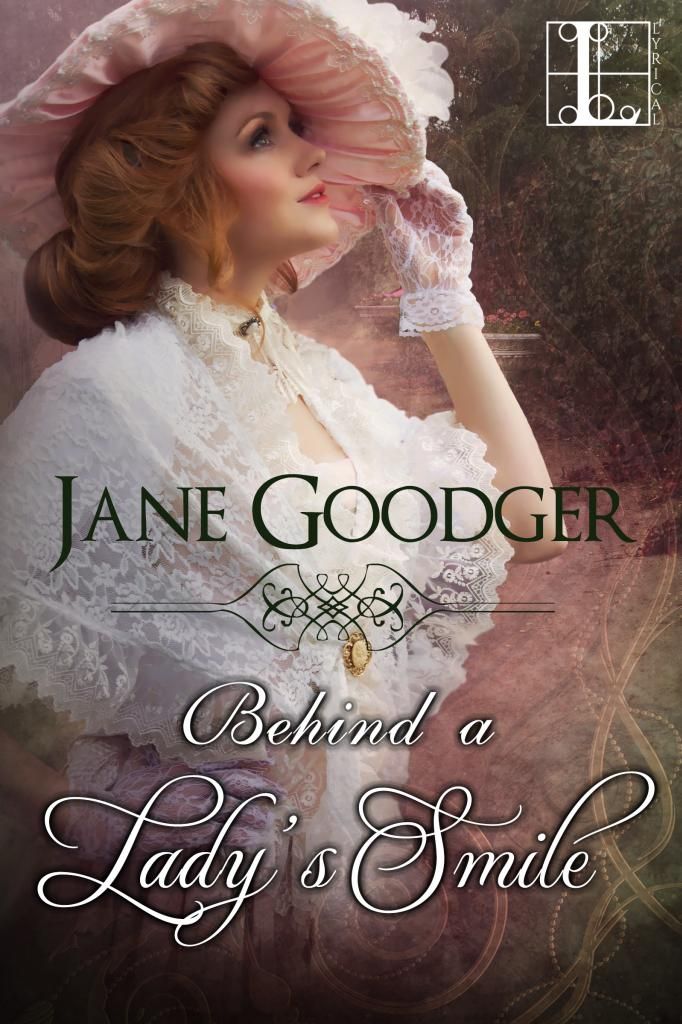 The Author
Jane Goodger started her writing career as a journalist. She worked for several small, community papers before covering crime at a Connecticut daily, where she discovered life can be cruel and doesn't often have a happy ending. Taking matters in her own hands, Jane decided to recreate a world where all women are successful and brilliant, all men are kind, sexy, and gorgeous, and every story ends happily. She likes this world much better.
Jane lives with her husband and three children in New England where they all strive to make certain Jane has her happy ending every day. So far, so good.