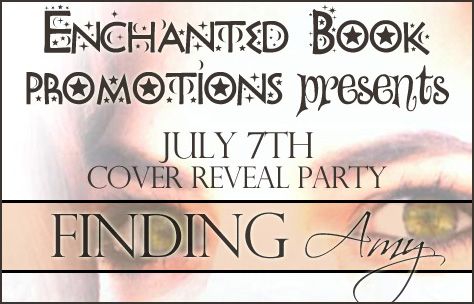 The Book
Title: Finding Amy

Author: Carol Braswell
Reading Level: 

Adult

Genre: Romantic Suspense
Synopsis:


What begins in Montana as routine for Texas Ranger Carson Garrett, quickly turns into a 'run for your life' chase in order to protect the two women and child he is returning to Texas.
How far would you go to protect the ones you love?
When Texas Ranger, Carson Garrett is assigned to locate and place in protective custody the wife of a man suspected of illegal activities with a Columbian drug lord, it turns into more than routine. The estranged husband has put out a hit on his wife and the only person who knows where she is hiding is her twin sister, Amy Summers.
Protecting the sister she loves may be the thing that destroys her…
It is a race against time for Carson to find Amy, convenience her of the imminent danger and get her to lead him to Jamie so he can escort both women and Jamie's four-year-old child back to Texas.
Even if they make it can love on the run survive?
Besides the obvious problems of running from a man who is trying to kill them, Carson and Amy have an instant attraction to each other and it is clouding his usual sharp judgment and causing them both to make costly mistakes.
I love to write. I love to put characters in situations that seems impossible to get out of. Almost. Then, out of the blue, along comes that sexy, breathtakingly, handsome hero who can and will save the day. Sometimes, (I like this part), it's the heroine who steps up and saves the day. I love to write. Did I mention that? Anyway, I love mystery, suspense and the forever kind of love. When someone asks me, "what do you write?" I can't say romance. It's not that simple. I want action, adventure, suspense with caring, loving, sexy, characters that seem to find trouble wherever they go.
I am married to my real life sexy hero who finds my imagination intriguing, but refuses to read my books. Thank God. Our, live-at-home children greet us at the door with tongues hanging and tails wagging. They travel with us when we vacation and get depressed when we have to leave them. We have four grown children who live close enough for us to see often.
Three lucky winners will each receive a $10 Amazon Gift Card! Fill in the Rafflecopter form below to participate. The contest is international.
Content ©2011-2013 Melissa's Eclectic Bookshelf ~ ~
If you are reading this anywhere other than Melissa's Eclectic Bookshelf, a feed reader, or via email subscription, then this content has been stolen.