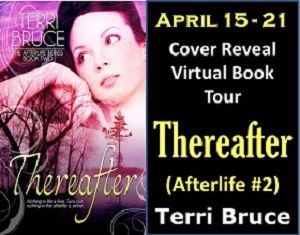 Nothing life is free. Turns out, nothing in the afterlife is, either.
When recently-deceased Irene Dunphy decided to "follow the light," she thought she'd end up in Heaven or Hell and her journey would be over.
Boy, was she wrong.
She soon finds that "the other side" isn't a final destination but a kind of purgatory where billions of spirits are stuck, with no way to move forward or back. Even worse, deranged phantoms known as "Hungry Ghosts" stalk the dead, intent on destroying them. The only way out is for Irene to forget her life on earth—including the boy who risked everything to help her cross over—which she's not about to do.
As Irene desperately searches for an alternative, help unexpectedly comes in the unlikeliest of forms: a twelfth-century Spanish knight and a nineteenth-century American cowboy. Even more surprising, one offers a chance for redemption; the other, love. Unfortunately, she won't be able to have either if she can't find a way to escape the hellish limbo where they're all trapped.

Terri Bruce has been making up adventure stories for as long as she can remember and won her first writing award when she was twelve. Like Anne Shirley, she prefers to make people cry rather than laugh, but is happy if she can do either. She produces fantasy and adventure stories from a haunted house in New England where she lives with her husband and three cats. Her second novel, Thereafter (Afterlife #2), will be released June 1, 2013.
Facebook:            
http://www.facebook.com/authorterribruce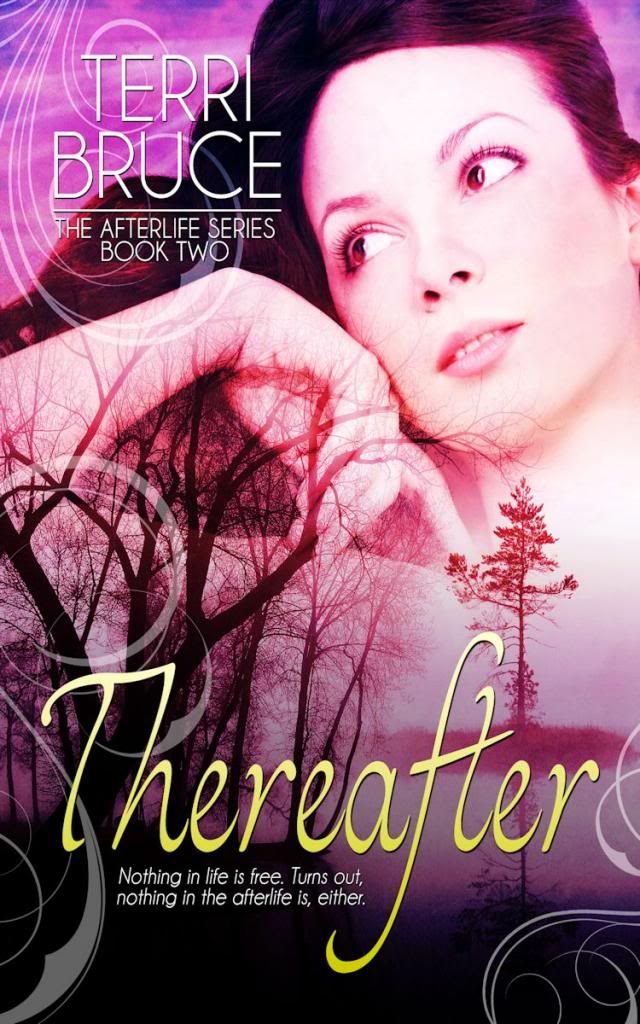 "So what year was it when you left earth?"
"Year of our Lord, eleven hundred and ninety-five," he responded, sounding weary—as if he had said it many times before.
She turned his answer over. Eleven ninety-five… She racked her brain, trying

to

remember something—anything—about that time period.
In fourteen ninety-two, Columbus sailed the ocean blue.
Right country, wrong year. This guy had lived three hundred years before America had even been discovered. Three hundred years before Isabelle and Ferdinand and Christopher Columbus and the Nina, the Pinta, and the Santa Maria, Spain had been doing…what?
She rolled her eyes skyward.
You never told me this stuff was going to be important
.

Author Terri Bruce is celebrating the upcoming release of Thereafter, the second book in the Afterlife Series, with a scavenger hunt/giveaway! One Grand Prize winner will receive a set of 20" x 30" unframed cover art posters (1 each for Hereafter and Thereafter), signed by the author, and an eARC of Thereafter! Five first place winners will receive eARCs of Thereafter. Contest is open internationally. As a special bonus, everyone who enters the contest will receive, via email, a special sneak-peak excerpt of Thereafter, featuring Terri's favorite scene!
Entering is simple:
       

Visit all fourteen stops participating in the

Thereafter

Cover Reveal Blog Tour

       

At each stop, there is an excerpt from

Thereafter

with a word highlighted in red

       

Collect all fourteen of these highlighted words and arrange them into a fourteen-word sentence that reveals a major plot point of

Thereafter

       

Email the sentence and your name to

Contest@terribruce.net

       

Then enter via Rafflecopter to confirm that you emailed in your contest entry

     

Additional bonus entries for joining Terri's mailing list, tweeting about the giveaway, and shelving

Thereafter

on Goodreads will become available once you have completed the main entry
Good luck!
Content ©2011-2013 Melissa's Eclectic Bookshelf ~ ~
If you are reading this anywhere other than Melissa's Eclectic Bookshelf, a feed reader, or via email subscription, then this content has been stolen.