I'm happy to be participating in Kim's Read-a-thon this weekend.  Go sign up for the Fraterfest Read-A-Thon if you haven't already!! My goals will be modest as I am so behind with everything here at home and I have to go to my nephew's birthday party tomorrow! So just a few books, a challenge or two and hopefully the twitter chat for me.
My Short Stack: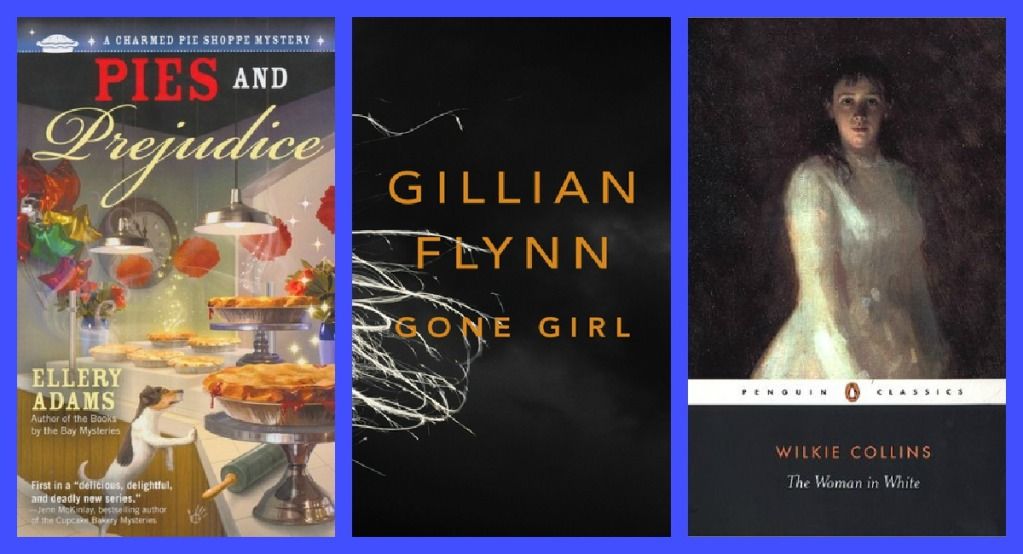 Pies & Prejudice – Ellery Adams (I'm about 2/3 thru this one at the start line)
Gone Girl – Gillian Flynn
The Woman in White – Wilkie Collins
Sunday evening Update…
I am so failing this challenge :/  I finished Pies and Prejudice and am about 100 pages into Gone Girl….and I've participated in 1 challenge so far (in which I could only guess at about 1/2 the covers) lol
Content ©2011-2013 Melissa's Eclectic Bookshelf ~ ~
If you are reading this anywhere other than Melissa's Eclectic Bookshelf, a feed reader, or via email subscription, then this content has been stolen.