I am so excited to have Dianne Duvall, author of The Immortal Guardians Series {Darkness Dawns, Night Reigns & Phantom Shadows 
(not yet released)}
here with me today.  And make sure that you read all the way to the bottom for the awesome giveaway of a Signed Copy of Night Reigns + Immortal Guardians Swag!!
(If you are on the home page and can't see the Giveaway either click on the post title or "read more" at the bottom to go to the individual post's page!) 
I have a story to share with you.  It's actually one a friend told me that made me break into a wide smile.  His mother read the first two books in my Immortal Guardians series (I was so glad she enjoyed them!), then had a conversation with his sister the other day that went a little something like this:
"So, who is your Second?"
"Your Second.  Everyone needs a Second.  Who is yours?"
"I have no idea what you're talking about, Mom."
"A Second is someone who is always there for you and always has your back, someone you can depend on.  Ami is Marcus's Second.  My neighbor is mine.  Who is yours?"
If, like my friend's sister, you haven't read Darkness Dawns or Night Reigns, you may be as puzzled as she was, so I'll explain.  In my Immortal Guardians series, vampires aren't dead.  Or undead.  They are humans who have been infected with a very rare symbiotic virus that lends them dramatically increased speed, strength, and senses.  It also bestows upon them an unfortunate photosensitivity and need for blood.  Immortals in my series are gifted ones (men and women born with extremely advanced DNA) who are infected with the same virus and boast the same enhanced abilities, photosensitivity, and need for blood.  But the similarities end there.  
Vampires also suffer progressive brain damage, as a result of the virus, that causes them to rapidly descend into madness.  The advanced DNA Immortals possess protects them from this.  It also lends them special abilities vampires lack, such as telepathy, telekinesis, teleportation, and others.  Immortals have, therefore, taken it upon themselves to hunt down the insane vampires who prey upon humans.
So, where do Seconds enter the picture?  When I sat down to create the Immortal Guardians' world, it occurred to me that there simply would be no way for the immortals to pass themselves off as humans or live without detection among humans without the aid of humans.  Even today most business is conducted during daylight hours.  Such was even more true during the past and would have proven an impossible-to-overcome stumbling block for anyone who could not move about freely during the day.  For this reason, I gave my Immortal Guardians human assistants in the form of Seconds.  And I'm not the first to deem such necessary.  Most fictional vampires have employed human assistants over the years.  
Dracula, in his many, many incarnations, has had Renfield for over a century.  Even Count Vladimir Dracula in the romantic comedy Love at First Bite had a Renfield.  
Barnabas Collins in Dark Shadows had Willie Loomis in the 60s.  Jerry Dandridge, Charley Brewster's next-door neighbor in the original Fright Night, had a human assistant in the form of Billy Cole.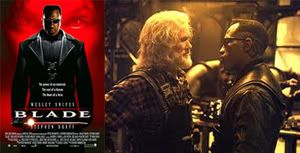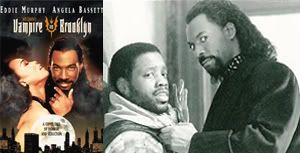 Blade had Whistler in the 90s.  The vampires Blade fought had human minions who aided them as well.  Maximillian in Vampire in Brooklyn had Julius Jones.  
The creepy vampires in 30 Days of Night had The Stranger.  Even little Abby in Let Me In had a human companion/assistant known as The Father.   
As my friend's mother said, everyone needs someone whom they can count on to be there for them and watch their back.  In Night Reigns, the second book in my series, Immortal Guardian Marcus Grayden is assigned a surprising new Second:  Ami.  Marcus is in a very dark place and balks.  He doesn't believe he needs a Second, but Ami swiftly and efficiently disabuses him of that notion.  🙂  From the first instant he sees her, Marcus finds himself irresistibly drawn to her, soaking her laughter and teasing up like a sponge.  Her skills on the battlefield astound him . . . and save his life a time or two.  And there is something about her . . . something different . . . something he can't quite pinpoint.  What secret does she hide?  
Whatever it may be, Marcus knows one thing:  Ami is the best Second he has ever had and will always have his back.  And he'll do whatever it takes to keep from losing her.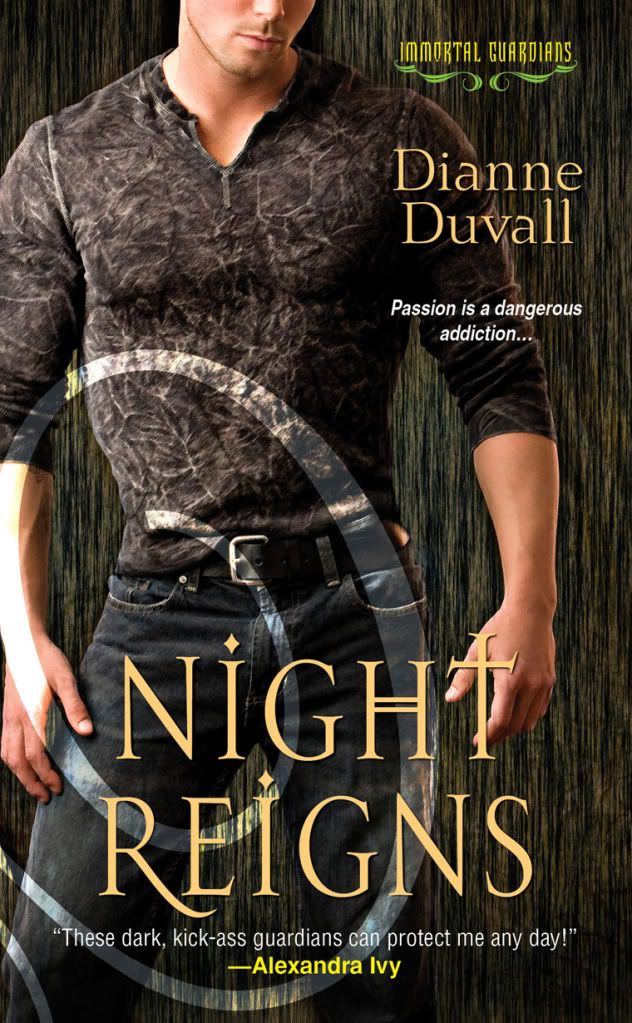 Ami isn't much for trusting strangers. She has a hard time trusting anyone. But she's no coward, and she's no pushover in the protection department either. So when she comes across a mysterious warrior taking on eight deranged vampires on his own, she doesn't hesitate to save his bacon. Of course, that was before she realized what one little rescue would get her into . . . 
Marcus Grayden has been an immortal protector of humanity for eight hundred years, and at the moment he's not interested in backup. From the moment Ami arrives in his life, he can't deny that she's strong, smart, and extremely skilled at watching his back. But she's also destroying his protective solitude and stirring desires he can't bear to awaken. After all, whatever her secrets — how can she defeat death itself? 

Excerpt:

It was, perhaps, one of the oddest moments of Marcus's existence.

Well, odd may not be the correct word.  Vampires still moving in packs larger than twos or threes was odd.  Vampires remaining lucid enough to organize the ambush he had plunged into was odd.  At least, it had been up until a year and a half ago.

This . . .

This was surprising.

And very little surprised Marcus.

Panting, losing blood from dozens of cuts and gashes that had not had time to heal before more were inflicted, he stared at the instigator of this fortuitous pause.

He had expected to see a Second decked out in black vampire-hunting togs.  Instead, his fascinated gaze landed upon a sweet, undeniably feminine face with a halo of bright orange curls.  Wide green eyes as vivid as emeralds peered out of concealing foliage and met his.

She was pretty.  And small.  And seemed to radiate innocence.  Were it not for the weapon extended before her, he would wonder if he weren't imagining her.

Who was she?  What was she doing here?

The clothing she wore labeled her a civilian – snug jeans, loose sweater, dark jacket – so why wasn't she screaming?  Why didn't she shoot him?  Why was she helping him instead of fleeing or firing at them all?

Marcus lacked the time to speculate further.  He sensed the instant the six remaining vampires located the petite assassin and drew back his arm.

 Answer this giveaway question in the comments below, follow my blog via GFC and then fill out the rafflecopter:) Extra entries are possible for following Dianne or myself via whichever methods you prefer!
Giveaway Question:
So,
who is your Second?  That one person you
can always depend on to be there for you, to help you, to stand up for you?
a Rafflecopter giveaway
<a href="http://rafl.es/enable-js">You need javascript enabled to see this giveaway</a>.
Content ©2011-2013 Melissa's Eclectic Bookshelf ~ ~
If you are reading this anywhere other than Melissa's Eclectic Bookshelf, a feed reader, or via email subscription, then this content has been stolen.