Author Guest Post
Why I Garden
 I bury the fact in a few interviews I've given that I have a condition called fibromyalgia which affects the muscles. I've had it for thirty years and it's one of the reason I began writing. After back surgery, I participated in years of therapies from biofeedback machines and swimming to meditation and self-hypnosis. A few years ago I fractured vertebrae in my back and had to keep looking for alternatives. I consider cooking to be one of my therapies. Lifting pots and pans, pushing cookie sheets into the oven, reaching to the cupboards all work. But I needed more physical activity that I'd have the motivation to do.
My husband created a patio in our backyard. I love colors and flowers and vegetables for healthy cooking, so gardening has become part of my yearly routine. I love the Christmas holidays but not the winter days afterward. The first year I started with planting tomatoes. Nothing is better than fresh tomatoes to cook and to freeze for winter. I was clueless about planting and harvesting. To my amazement, the seeds I planted in my kitchen for Romas, Big Boys and Beefsteaks came up! My husband dug a yard garden and I was thrilled with what the 15-20 plants produced. Planting the seeds and watching them grow was as enriching for me as writing a book. The process drew me away from the computer to more standing time in order to water and transplant and stake and eventually move outside to the patio.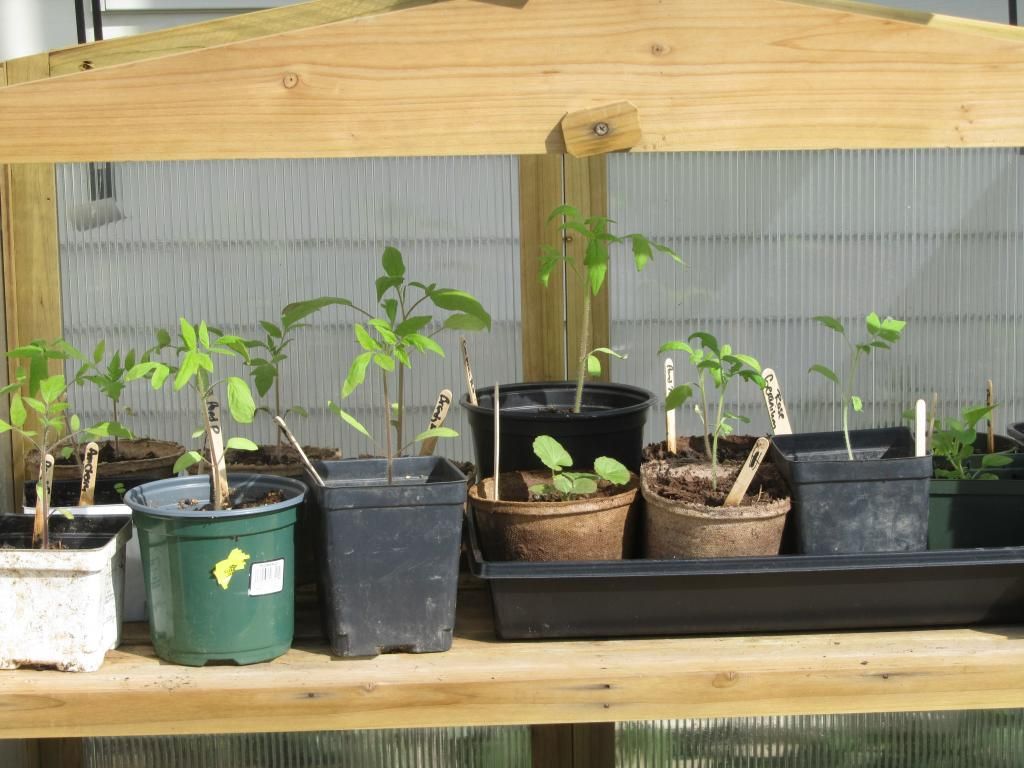 The past few years, I've grown heirloom tomatoes. I watch cooking shows and chefs often talked about their enhanced flavor. I found a site online that had so many varieties I didn't know where to start. I choose them randomly according to color, variety and the story behind the seeds that had been handed down from generation to generation. I use a plant heat pad and my husband rigged up a workshop light to help them grow in our basement after they are started. I end up with around ninety plants. My husband gifted me with a small greenhouse for Mother's Day one year. We give plants to family, friends and neighbors.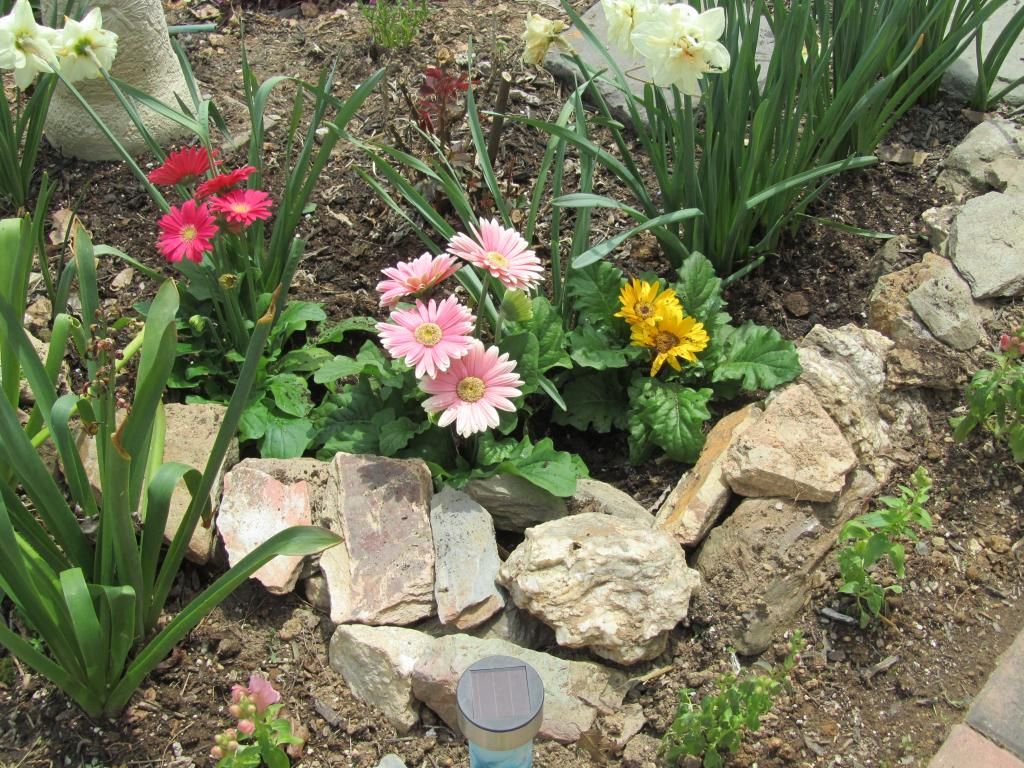 Besides tomatoes, I grow a few varieties of flowers—snapdragons, petunias and phlox. Some years are better than others. But no matter how many flowers I transfer to my garden, I take pride in and enjoy their colors and beauty.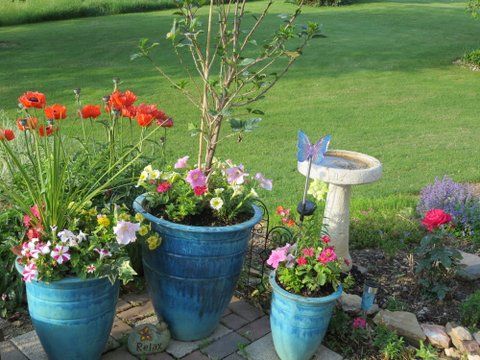 My murder victim in GILT BY ASSOCIATION has a greenhouse.  She finds satisfaction and pride inthe plants she grows even though with her wealth she employs a gardener. My sleuth, Caprice De Luca, understands Louise's love of gardening because she herself gardens on a small scale, making her own yard colorful. Her mom raises heirloom tomatoes.
My life spills over into my novels. We have feral and stray cats who come to our gardens and that's why I raise the varieties for flowers I do for the felines' safety and well-being. Last year we removed lilies which are toxic to cats. Our gardens mostly consist of cone flowers, snapdragons, zinnias, phlox and roses, all of which are cat safe.
Planting a seed, watering and nurturing it, watching it peep up from the potting soil is so satisfying.  Each plant has a unique quality, from its stems to its leaves. Shades of green vary. Each variety of flower has a unique scent. There is wonder in gardening and that is why it's the best therapy.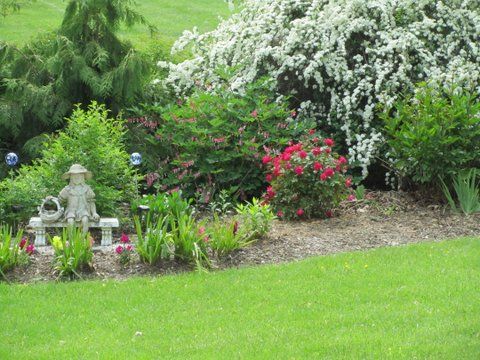 The Book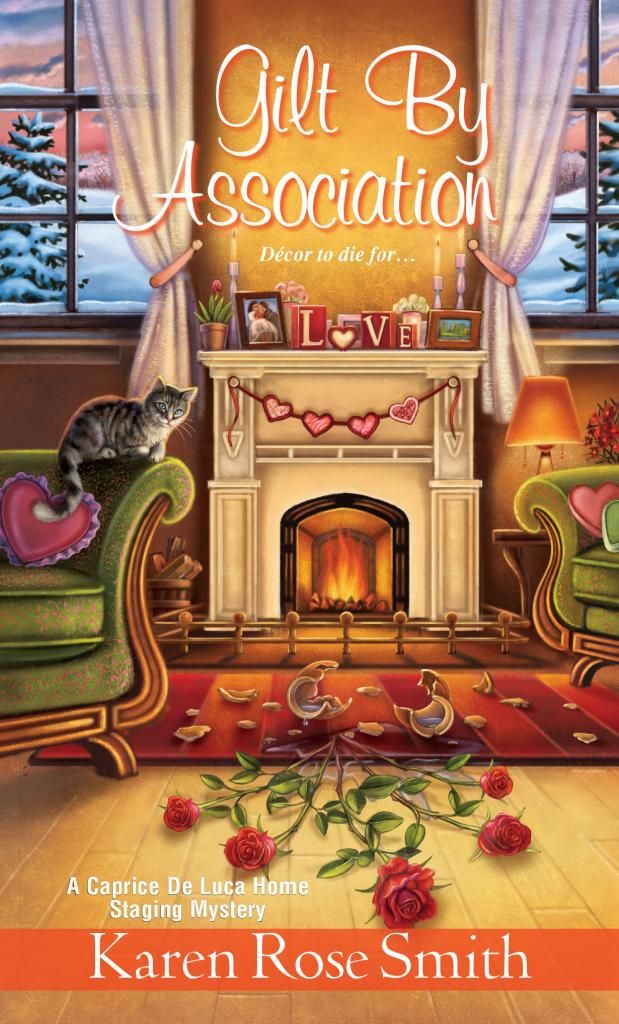 Title:  Gilt By Association
Series: A Caprice DeLuca Mystery #3
Author: Karen Rose Smith
Age Range: Adult
Genre:  Cozy Mystery
Length: 320 pages
Publisher: Kensington
Release Date: January 27, 2015
Available Formats: Paperback, E-book
Add the book: Goodreads
Buy the book: Amazon | B&N |  Book Depository
Synopsis:

Between training her new puppy, helping her sister with her baby, and searching for the perfect vintage dress for Kismet's Valentine's Day dance, home-stager Caprice De Luca has a lot on her to-do list. But she's never too busy to do a little staging, and she's looking forward to thawing February's frozen real estate market with her Hearts and Flowers Open House. Her client Louise Downing's romantically decorated home practically staged itself. But when Louise is found murdered, Caprice is forced to turn her attention from sweethearts to suspects. And as the truth comes out in stages, she discovers that Louise had more secrets than a box of chocolate truffles.
The Author
Award winning and best-selling author, Karen Rose Smith's plots are all about emotion. She began writing in her early teens when she listened to music and created stories to accompany the songs. An only child, she spent a lot of time in her imagination and with books–Nancy Drew, Zane Gray, The Black Stallion and Anne of Green Gables. She dreamed of brothers and sisters and a big family like her mother and father came from. This is the root of her plotlines that include small communities and family relationships as part of everyday living. Residing in Pennsylvania with her husband and four rescued cats, she welcomes interaction with readers on social media.
Connect with Karen: Website | Blog | Twitter | Facebook | Pinterest
The Giveaway
5 print copies and 5 e-copies of the book plus a $25 Amazon Gift Card