Guest Post
The Superstition That Gets LOST UNDER A LADDER Going
Those of you who are familiar with my writing know that the other two mystery series I previously wrote were all about pets: the Pet-Sitter Mysteries and the Pet Rescue Mysteries. So why am I writing the Superstition Mysteries now?
First, let me reassure those of you who enjoyed my prior mysteries that animals are an important part of the Superstition Mysteries, too. In fact, my protagonist Rory Chasen brings her very special, very lucky black and white dog Pluckie to the town of Destiny, California, which is all about superstitions. Pluckie proceeds to save the life of a pet boutique owner, and Rory winds up running the store.
Now, as you know, cozy mystery series tend to have themes, and so does this one. Pets, yes. But also those attention-grabbing superstitions.
In fact, one particular superstition is what brings Rory to Destiny, since she needs to find out if they are real.
Which one obsesses her? The one that states it's bad luck to walk under a ladder.
You see, before LOST UNDER A LADDER begins, Rory's fiancé Warren walked under a ladder. He was dead five minutes later. Did walking under that ladder cause it? Rory wants to know. That's why she, and Pluckie, venture to Destiny to do some research.
So what is the superstition surrounding ladders? Where did it come from?
There are several possibilities. One is old and religion related, where the triangular shape formed by a ladder resting against something represents the trinity. If someone walks underneath, it breaks the triangle and allegedly invites the devil in.
Another origin of the superstition is that ladders symbolized gallows. Walking underneath one could foretell your own death by hanging! Unlikely today, fortunately, but definitely bad luck.
There are also the practical concerns of walking under a ladder. You could accidentally jostle the ladder, endangering the person on it, or they could drop something on you.
That's kind of what happened to Warren. He was a CPA working in an accounting firm in downtown LA. He went outside at lunchtime one day. A nearby shop was having some repair work done on its exterior, and as a result a ladder leaned over the sidewalk. Warren might not even have seen the ladder, but he walked under it. Some construction equipment fell, and though Warren wasn't struck by it, a car swerved to avoid it and hit him, resulting in his death.
The good thing is, the superstitions say, that if you do accidentally walk under a ladder, you can reverse your bad luck. Spitting on your shoe or crossing your fingers until you find a dog will do the trick. Unfortunately, Warren didn't know that. But once more, dogs are considered lucky.
Those kinds of things are what Rory is looking for, though. Are superstitions real? Can people actually control aspect of their own lives that way? Can they reverse superstitions that might otherwise result in bad luck?
Since LOST UNDER A LADDER is a cozy mystery, there's at least one person whose luck runs out… a murder victim. When her new friend and employer Martha is considered the primary suspect, Rory has to jump in and try to solve the mystery, possibly with the help of superstitions–or, if not, she can't let them get in her way.
So… watch out for ladders. Or not. Do you believe in superstitions?
The Book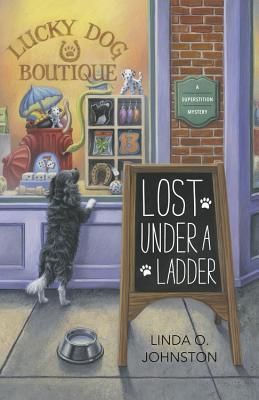 Title:  Lost Under a Ladder
Series: A Superstition Mystery #1
Author: Linda O. Johnston
Age Range: Adult
Genre:  Cozy Mystery
Length: 336 pages
Publisher: Midnight Ink
Release Date: October 8th 2014
Available Formats: Paperback, E-book
Add the book: Goodreads
Buy the book: Amazon | BN
Synopsis:

Is it luck or is it . . . Destiny?

Are superstitions real? Rory Chasen doesn't think so–until her beloved fiance walks under a ladder and is killed by a car five minutes later. Needing closure, Rory takes her dog Pluckie to a town called Destiny, where superstitions are a way of life.

Rory's visit to Destiny takes an unexpected turn when Pluckie saves the life of Martha, the owner of the Lucky Dog Boutique. To show her gratitude, Martha offers Rory a job at the pet store. But when Martha becomes the prime suspect in the murder of the local bookshop owner, Rory refuses to believe that she would do it. Rory is convinced the real killer still roams Destiny's streets, and she must uncover the truth before Martha is hauled off to jail.
The Author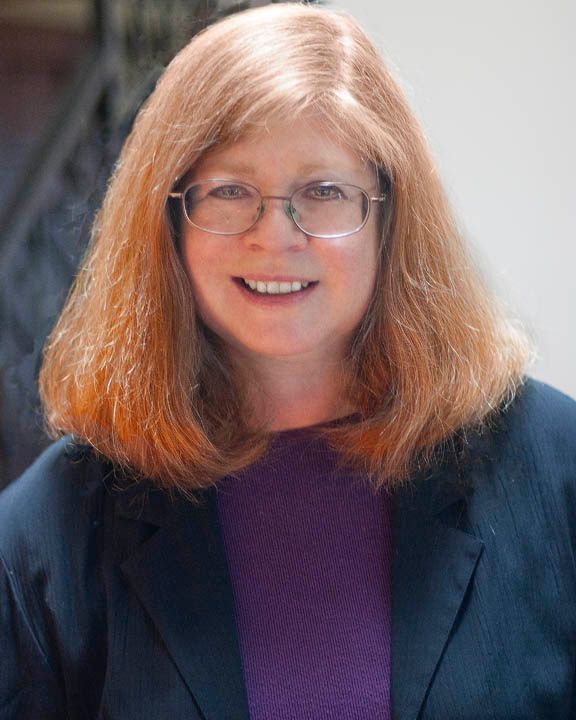 Linda O. Johnston's first published fiction appeared in Ellery Queen's Mystery Magazine and won the Robert L. Fish Memorial Award for Best First Mystery Short Story of the year.   Since then, Linda, a former lawyer who is now a full-time writer, has published more short stories, novellas, and 37 romance and mystery novels, including the Pet Rescue Mystery Series, a spinoff from her Kendra Ballantyne, Pet-Sitter mysteries for Berkley Prime Crime, plus Harlequin Romantic Suspense as well as the Alpha Force paranormal romance miniseries for Harlequin Nocturne.
Her latest cozy mystery series, the Superstition Mysteries from Midnight Ink, kicks off in October 2014 with LOST UNDER A LADDER.  Linda believes that reading the Superstition Mysteries will bring good luck!
Connect with the author: Website | Facebook
The Giveaway