You all know that I adore anything Witchy! Today I am thrilled to welcome Madeline Freeman to the blog today to talk about what inspired her to write about Witches!
Guest Post
Witchy/Magical inspiration for The Clearwater Witches
I was thirteen when I first envisioned Kristyl Barnette, the protagonist of Crystal Magic. It blows my mind, but that was nineteen years ago.
Skipping over how completely insane it is that I could have written an entire book draft nineteen years ago, let's get to why I wrote it. To fully understand that, you have to know that although my name is Madeline now, it hasn't always been. My given name was Krystle—named for a character on a prime-time soap opera. Awesome, I know. This is important to note because the year I was born, the name "Crystal" was at its most popular. Therefore, by the time I got to elementary school, I was surrounded by girls whose names sounded just like mine. In the fifth grade, I was one of five girls in the same class with the name "Crystal." Not the same school or grade—the same class.
So, I guess the seed for Crystal Magic was planted when I was ten years old. I liked the idea of a situation wherein a bunch of girls had the same name, and I liked the idea of there being sinister reasons behind it. So, in all my thirteen-year-old wisdom, I wrote a book-length story called The Crystal Society about a new student in the town of Clearwater who found herself accepted by a group of girls based solely on her name.
In the first draft, there were nine girls—maybe ten—with different variations of the name "Crystal." It was a bit over-the-top, for sure—but let's remember, I was thirteen. The plot was nebulous at best and involved a "Crystal" who'd gone missing and a plot to overthrow the "society." In the original story, Kristyl Barnette had two friends in her corner—Owen Marsh and Did Talieon. (Did I mention I was thirteen?) Both these characters made it into Crystal Magic, although Did Talieon became Lexie Taylor. And besides the protagonist, the only other "Crystal" to survive was the leader of the group—Crystal Jamison.
In the almost two decades since the first draft of this story was finished, I've thought about revising it several times. I have notes scattered in notebooks and on computer documents about things that needed to change and new layers to the plot. I always knew I'd rewrite this book. It's been living inside me all these years, just waiting for the opportunity to come out.
The story always centered around witches. Why? Because I think the concept of magic—as a fictional element in a story—is fascinating. Being able to say a word or wave a wand and make something happen? That's just cool. I like the idea of stones and herbs having special properties—more than just looking or tasting good. I've always loved the unexplained, and, through writing, I can inhabit those spaces where things considered impossible are possible.
The Book
Title: Crystal Magic
Author: Clearwater Witches #1
Author: Madeline Freeman
Age Group: Young Adult
Genre: Paranormal Romance
Length: 217 Pages
Publication Date: March 30th 2014
Available Formats: Paperback, E-book
Find It: Goodreads
Buy It: Amazon | Barnes & Noble
Synopsis:
Nothing is safe around Kristyl Barnette. Windows break. Books rocket across the room. Lights flicker. Strange occurrences follow the sixteen-year-old everywhere.
When tragedy forces her to move to the small town of Clearwater, Michigan, with her estranged aunt Jodi, Kristyl tries to leave her past behind. But Clearwater has secrets of its own—a mystical history that intersects with Kristyl's life and might shed light on the inexplicable events that plague her.
When a mysterious illness threatens her aunt's life, Kristyl will do anything to cure her. Enlisting the help of witches could save Jodi, but is dealing in magic worth the consequences?
The Author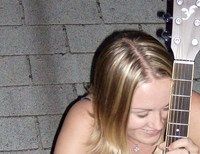 Madeline Freeman lives in the metro-Detroit area with her husband, her daughter, and her cats. In the time she should spend doing housework, she rewatches Fringe. She also loves anything to do with astronomy, outer space, plate tectonics, and dinosaurs, and secretly hopes her daughter will become an astronomer or a paleontologist.
Connect with the Author: Website | Twitter | Goodreads
The Giveaways
One e-book copy of Crystal Magic. (Open Internationally)
Signed copy of Crystal Magic (Open to US and Canada, ends August 26th)