I am so happy to have M.J. Rose here with me today!! 

 I've been fascinated with lost fragrances
since long before I started writing The Book of Lost Fragrances… since I
found a bottle of perfume on my great grandmother's dresser that had belonged
to her mother in Russia. Here is one of those lost fragrances that stirs the
senses and the imagination… (researched and described  with the help of the perfume writer  Dimitrios Dimitriadis)
~~M.J. Rose
CASWELL MASSEY – LORD ASHLEY COOPER
Reportedly America's oldest chemist, Caswell-Massey started
out in 1752 in New Amsterdam (New York) selling drugs, leather gloves and
perfumed preparations. They catered to an elite clientele including George
Washington and a certain Lord Ashley Cooper after whom a personal cologne was
named. Lord Ashley Cooper was a wonderful scent reportedly comprised of
bergamot, lavender, benzoin, vanilla, orris and sandalwood and whose formula
was resurrected briefly in 2002 as a very limited edition, celebrating the
company's 250th anniversary. The original Caswell Massey store still stands and
operates in NYC, however this fragrance (which is comparable to perfume giants
such as Jicky and Mouchoir de Monsieur ) has sadly been retired for a second
and final time.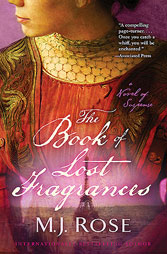 SYNOPSIS: 
A sweeping and suspenseful tale of secrets, intrigue, and lovers separated by time, all connected through the mystical qualities of a perfume created in the days of Cleopatra–and lost for 2,000 years. 
Jac L'Etoile has always been haunted by the past, her memories infused with the exotic scents that she grew up surrounded by as the heir to a storied French perfume company. In order to flee the pain of those remembrances–and of her mother's suicide–she moved to America. Now, fourteen years later she and her brother have inherited the company along with it's financial problems. But when Robbie hints at an earth-shattering discovery in the family archives and then suddenly goes missing–leaving a dead body in his wake–Jac is plunged into a world she thought she'd left behind.
Back in Paris to investigate her brother's disappearance, Jac becomes haunted by the legend the House of L'Etoile has been espousing since 1799. Is there a scent that can unlock the mystery of reincarnation – or is it just another dream infused perfume?
The Book of Lost Fragrances fuses history, passion, and suspense, moving from Cleopatra's Egypt and the terrors of revolutionary France to Tibet's battle with China and the glamour of modern-day Paris. Jac's quest for the ancient perfume someone is willing to kill for becomes the key to understanding her own troubled past.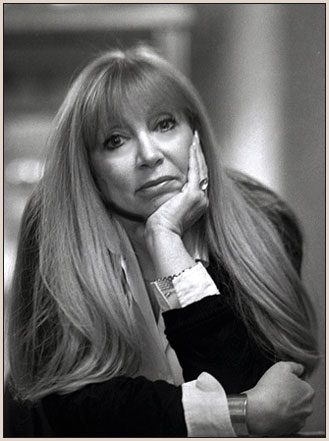 M.J. Rose is the international best selling author of eleven novels and two non-fiction books on marketing. Her next novel THE BOOK OF LOST FRAGRANCES (Atria/S&S) will be published in March 2012.  Her fiction and non-fiction has appeared in many magazines and reviews including Oprah Magazine. She has been featured in the New York Times, Newsweek, Time, USA Today and on the Today Show, and NPR radio.  Rose graduated from Syracuse University, spent the '80s in advertising, has a commercial in the Museum of Modern Art in NYC and since 2005 has run the first marketing company for authors –
Authorbuzz.com
.  The television series PAST LIFE, was based on Rose's novels in the Renincarnationist series. She is one of the founding board members of International Thriller Writers and runs the blog- Buzz, Balls & Hype.  She is also the co-founder of
Peroozal.com
 and 
BookTrib.com
.
Rose lives in CT with her husband the musician and composer, Doug Scofield, and their very spoiled and often photographed dog, Winka.
For more information on M.J. Rose and her novels, please visit her 
WEBSITE
. You can also find her on 
Facebook
.

Link to tour schedule:  
http://hfvirtualbooktours.blogspot.com/2012/02/mj-rose-on-tour-for-book-of-lost.html
Twitter Hashtag: #LostFragrancesVirtualBookTour
Content ©2011-2013 Melissa's Eclectic Bookshelf ~ ~
If you are reading this anywhere other than Melissa's Eclectic Bookshelf, a feed reader, or via email subscription, then this content has been stolen.