I am so excited!! Missie over at the Unread Reader asked me to be a part of her When I'm Not Reading Feature.  I've always loved learning about other bloggers and seeing some snapshots of their lives through her feature and I'm thrilled that she's asked me to participate today!!  Please click on over and check out the post!!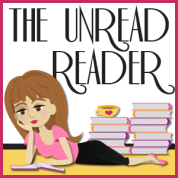 Content ©2011-2013 Melissa's Eclectic Bookshelf ~ ~
If you are reading this anywhere other than Melissa's Eclectic Bookshelf, a feed reader, or via email subscription, then this content has been stolen.