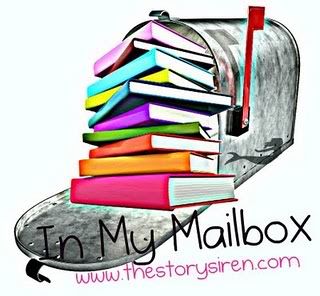 In My Mailbox is a weekly meme created by
The Story Siren
to share whatever books and bookish goodies that you've bought, borrowed, won, or been gifted and have thus entered your home the previous week. You can show off books that you are excited about and it's also a great opportunity to showcase books that you may not actually have the time to read or review.
Here's what came into my home this past week
Practical Magic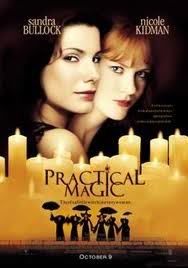 When the beautiful and precocious sisters Sally and Gillian Owens are orphaned at a young age, they are taken to a small Massachusetts town to be raised by their eccentric aunts, who happen to dwell in the darkest, eeriest house in town. As they become more aware of their aunts' mysterious and sometimes frightening powers — and as their own powers begin to surface — the sisters grow determined to escape their strange upbringing by blending into "normal" society.
But both find that they cannot elude their magic-filled past. And when trouble strikes — in the form of a menacing backyard ghost — the sisters must not only reunite three generations of Owens women but embrace their magic as a gift — and their key to a future of love and passion. Funny, haunting, and shamelessly romantic,Practical Magic is bewitching entertainment — Alice Hoffman at her spectacular best.


I'm so excited to have won this set…I love both but didn't own them!!  You can see
my review of Practical Magic
and how it compares to the movie here:)
Blockhead: The Life of Fibonacci
As a young boy in medieval Italy, Leonardo Fibonacci thought about numbers day and night. He was such a daydreamer that people called him a blockhead.
When Leonardo grew up and traveled the world, he was inspired by the numbers used in different countries. Then he realized that many things in nature, from the number of petals on a flower to the spiral of a nautilus shell, seem to follow a certain pattern. The boy who was once teased for being a blockhead had discovered what came to be known as the Fibonacci Sequence!
(Hardcover: 
Thanks to FirstReads and Joe D'Agnese for this one:)
Lola and the Boy Next Door
Budding designer Lola Nolan doesn't believe in fashion . . . she believes in costume. The more expressive the outfit — more sparkly, more fun, more wild — the better. But even though Lola's style is outrageous, she's a devoted daughter and friend with some big plans for the future. And everything is pretty perfect (right down to her hot rocker boyfriend) until the dreaded Bell twins, Calliope and Cricket, return to the neighborhood. 
When Cricket — a gifted inventor — steps out from his twin sister's shadow and back into Lola's life, she must finally reconcile a lifetime of feelings for the boy next door.
Anna and the French Kiss
Anna is looking forward to her senior year in Atlanta, where she has a great job, a loyal best friend, and a crush on the verge of becoming more. Which is why she is less than thrilled about being shipped off to boarding school in Paris – until she meets Etienne St. Clair: perfect, Parisian (and English and American, which makes for a swoon-worthy accent), and utterly irresistible. The only problem is that he's taken, and Anna might be, too, if anything comes of her almost-relationship back home. 
As winter melts into spring, will a year of romantic near – misses end with the French kiss Anna – and readers – have long awaited?
I've seen these two popping up on everyone's blogs—so I bit the bullet and bought the e-books so see what all the buzz is about!
Blood Rights (House of Comarré)
The lacy gold mapped her entire body. A finely-wrought filigree of stars, vines, flowers, butterflies, ancient symbols and words ran from her feet, up her legs, over her narrow waist, spanned her chest and finished down her arms to the tips of her fingers.
Born into a life of secrets and service, Chrysabelle's body bears the telltale marks of a comarré—a special race of humans bred to feed vampire nobility. When her patron is murdered, she becomes the prime suspect, which sends her running into the mortal world…and into the arms of Malkolm, an outcast vampire cursed to kill every being from whom he drinks.
Now Chrysabelle and Malkolm must work together to stop a plot to merge the mortal and supernatural worlds. If they fail, a chaos unlike anything anyone has ever seen will threaten to reign.
Between the Sea and Sky
For as long as Esmerine can remember, she has longed to join her older sister, Dosinia, as a siren–the highest calling a mermaid can have. When Dosinia runs away to the mainland, Esmerine is sent to retrieve her. Using magic to transform her tail into legs, she makes her way unsteadily to the capital city. There she comes upon a friend she hasn't seen since childhood–a dashing young man named Alandare, who belongs to a winged race of people. As Esmerine and Alandare band together to search for Dosinia, they rekindle a friendship . . . and ignite the emotions for a love so great, it cannot be bound by sea, land, or air.
(Galleys: Thanks to NetGalley)
What exciting books have come into your hands this week??
Content ©2011-2013 Melissa's Eclectic Bookshelf ~ ~
If you are reading this anywhere other than Melissa's Eclectic Bookshelf, a feed reader, or via email subscription, then this content has been stolen.