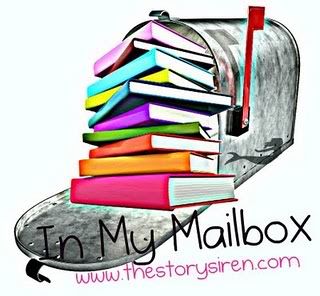 In My Mailbox is a weekly meme created by
The Story Siren
to share whatever books and bookish goodies that you've bought, borrowed, won, or been gifted and have thus entered your home the previous week. You can show off books that you are excited about and it's also a great opportunity to showcase books that you may not actually have the time to read or review.
Here's what came into my home this past week:
The Winters in Bloom by Lisa Tucker
Kyra and David Winter are happier than they ever thought they could be. They have a comfortable home, stable careers, and a young son, Michael, whom they love more than anything. Yet because of their complicated histories, Kyra and David have always feared that the life they created was destined to be disrupted. And on one perfectly average summer day, it is: Michael disappears from his own backyard.The only question is whose past has finally caught up with them: David feels sure that Michael was taken by his troubled ex-wife, while Kyra believes the kidnapper must be someone from her estranged family, someone she betrayed years ago.As the Winters embark on a journey of time and memory to find Michael, they will be forced to admit these suspicions, revealing secrets about themselves they've always kept hidden. But they will also have a chance to discover that it's not too late to have the family they've dreamed of; that even if the world is full of risks, as long as they have hope, the future can bloom.
Lyrical, wise, and witty, The Winters in Bloom is Lisa Tucker's most optimistic work to date. This enchanting, life-affirming story will charm listeners and leave them full of wonder at the stubborn strength of the human heart.
Thank to Goodreads and Atria Publishing for this one:)
For Review:
Night Night Blessings by Amy Parker
 
This book is a precious way to put your little ones to bed at night and fill their thoughts with the many good things that have filled their day. It's a great way to teach them gratitude and help them sleep soundly at night.
Whether it's Mommy's goodnight kisses, Grandpa's comfy lap, or pancakes stacked THIS high, there are so many blessings to count before bed! Written in rhyme and coupled with adorable illustrations, this follow up book to best-selling Night Night Prayer will be an instant bedtime hit.
Thanks to BookSneeze and Tommy Nelson Publishers
Bought at the Brooklyn Book Festival: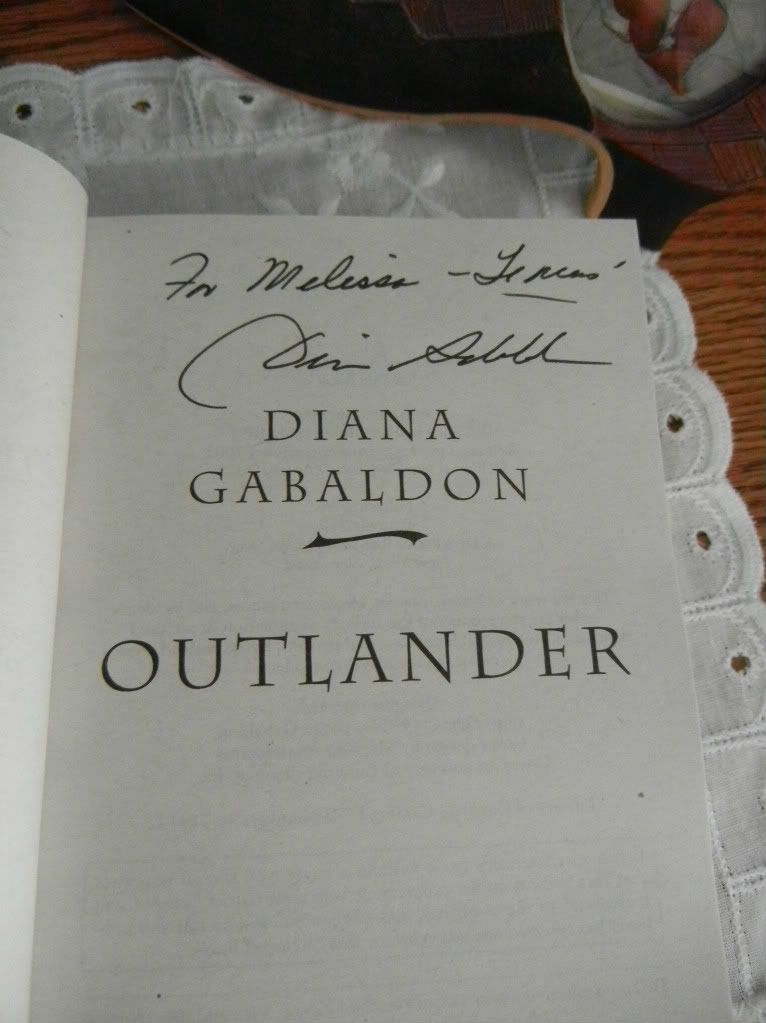 Outlander by Diana Gabaldon
The year is 1945. Claire Randall, a former combat nurse, is back from the war and reunited with her husband on a second honeymoon–when she walks through a standing stone in one of the ancient stone circles that dot the British Isles. Suddenly she is a Sassenach–an "outlander"–in a Scotland torn by war and raiding Highland clans in the year of Our Lord…1743.
Hurled back in time by forces she cannot understand, Claire is catapulted into intrigues and dangers that may threaten her life…and shatter her heart. For here she meets James Fraser, a gallant young Scots warrior, and becomes a woman torn between fidelity and desire…and between two vastly different men in two irreconcilable lives.
The Brooklyn Book Festival last Sunday was so much fun!! And I got to meet Diana Gabaldon! I've been wanting to start her Outlander Series for forever!!


Well, that's all for this week. What exciting books have come into your hands this week??