I am pleased to have Joshua Graham here today for a bit of a chat:)

1.  
Can you tell me a little bit about Beyond Justice and what
inspired it?
BEYOND JUSTICE is a legal thriller with
a supernatural twist.
Think of John
Grisham and Stephen King teaming up to write a novel, and you've got Beyond
Justice.
What inspired it was a sermon
I'd heard about Dennis Rader, the BTK serial killer, and how he'd fooled
everyone including the pastor of the church he attended.
The pastor had to deal with the issue of
forgiveness when he decided to visit him in prison. I decided that I wanted to
write a book that explored the limits of forgiveness.
Is there a limit to God's forgiveness?
Is there anyone or anything that is
absolutely 
unforgivable
?
2. What do you hope that readers take way
with them after reading your book?
I hope that my
readers will find themselves challenged about forgiveness in their own
lives.
I also wanted my readers to
understand that there is always hope, no matter how dire a situation may
be—that they must never give up.
3. I find it interesting to know what environment
authors find most productive… Do you use a pen and paper or laptop? Quiet room
at home or bustling café? Basically, what gets your creative juices flowing?
I write on a laptop,
but I have an external keyboard, mouse, and monitor attached.
4. What has been the toughest criticism given
to you as an author? What has been the best compliment?
The toughest
criticism has been that my books have too much in the ways of faith and
Christianity.
And at the same time, it's
been criticized for not being Christian enough.
Those are the two extremes and a very small minority of critics have
voiced this opinion.
The greatest
compliments I receive are that my book has somehow changed my readers'
lives.
I am always honored and blessed
by emails that come to me telling me how they've been inspired and given new
hope in their lives.
5. What book is currently on your nightstand?
And who are some of your favorite authors?
On my nightstand
there is The Bible, Frank Peretti's ILLUSION, Steve Berry's THE COLUMBUS
AFFAIR, and THE COMPLETE C.S. LEWIS SIGNATURE CLASSICS.
Hey! I just finished reading Illusion last week!  Thanks so much for chatting with me, Joshua!  🙂

The Book: 
Genre:Adult, Suspense,Mystery,Thriller
Publisher: Dawn Treader Press
Publication Date: July 5, 2010
Pages: 448
THE DESCENT INTO HELL IS NOT ALWAYS VERTICAL… 
Sam Hudson, a reputable San Diego attorney, learns this when the authorities wrongfully convict him of the brutal rape and murder of his wife and daughter, and sends him to death row. There he awaits execution by lethal injection. 
If he survives that long. 
In prison, Sam fights for his life while his attorney works frantically on his appeal. It is then that he embraces the faith of his departed wife and begins to manifest supernatural abilities. Abilities which help him save lives– his own, those of his unlikely allies–and uncover the true killer's identity, unlocking the door to his exoneration. 
Now a free man, Sam's newfound faith confronts him with the most insurmountable challenge yet. A challenge beyond vengeance, beyond rage, beyond anything Sam believes himself capable of: to forgive the very man who murdered his family, according to his faith. But this endeavor reveals darker secrets than either Sam or the killer could ever have imagined. Secrets that hurtle them into a fateful collision course. 
BEYOND JUSTICE, a tale of loss, redemption, and the power of faith.

The Author: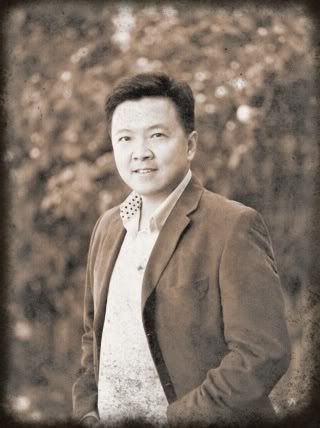 Winner of the 2011 INTERNATIONAL BOOK AWARDS, and Amazon.com #1 bestselling author Joshua Graham's Barnes & Noble #1 bestselling novel BEYOND JUSTICE is taking the world by storm, one reader at a time. Many of his readers blame him for sleepless nights, arriving to work late, neglected dishes and family members, and not allowing them to put the book down.
BEYOND JUSTICE, THE ACCIDENTAL EXORCIST, THE ACCIDENTAL HERO, THE ACCIDENTAL HEALER, and DEATH AND TAXES, have reached the top of multiple bestseller list on Barnes & Noble topping titles by John Grisham, Linda Fairstein, Scott Turrow and James Lee Burke, Ted Dekker and Steven James. Soaring to the top of the Barnes & Noble lists, BEYOND JUSTICE recently hit #1 in the Legal Thriller and Christian Thriller categories, topping by John Grisham, Joel C. Rosenberg, and Michael Connelly. It has also remained on the Amazon.com top 100 bestselling Kindle bestseller list months after its release.
Suspense Magazine listed BEYOND JUSTICE in its BEST OF 2010, alongside titles by Scott Turrow, Ted Dekker, Steven James and Brad Thor.
His short story THE DOOR'S OPEN won the HarperCollins Authonomy Competition (Christmas 2010.)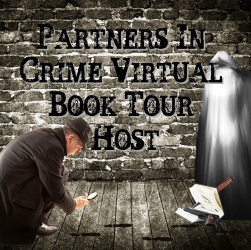 Content ©2011-2013 Melissa's Eclectic Bookshelf ~ ~
If you are reading this anywhere other than Melissa's Eclectic Bookshelf, a feed reader, or via email subscription, then this content has been stolen.