Interview
1. Please start by telling us a little bit about yourself.
My name is Magan and I'm a writer. (Oh shoot wrong meeting!) I grew up in a small town in northern Illinois and moved to central IL for college, fell in love, stayed here and got married, had two kids, found a job with a fortune 500 company and somehow write between all that.
2. When did you know that you wanted to write professionally and how did you take the leap to get into the business?
After college I couldn't find a full-time job right away, so I decided to try and write a book.  As I wrote I decided to do more research on publishing and that was when I got serious and joined RWA, researched agents, etc.
3. Can you tell me a little bit about  Life, Love & Lemons  and what inspired it?
Life, Love, & Lemons follows Bentley Evans as she falls from Catholic School girl to fast food worker when her dad gets laid off and they have to move across town to a small apartment. My friend gave me this idea  few years ago and I said it was stupid, then I wrote the first draft in three weeks.
4. What do you hope that readers take way with them after reading your book?
I don't think it's a book with a lot of "wise words" I think of it more as a fun, easy read. You don't have to think. It's just something you can read in a day and have a smile on your face. 
5. I find it interesting to know what environment authors find most productive… Do you use a pen and paper or laptop? Quiet room at home or bustling café? Basically, what gets your creative juices flowing?
I work full-time in insurance, so I'm most productive when I sit on my lunch hour with my earbuds in and type away while people walk around me.
6. What has been the toughest criticism given to you as an author? What has been the best compliment?
Toughest is when people attack me personally. I still remember a Goodreads review that said "I want to f*&king slap Magan Vernon" The best compliment is how many people emailed me after reading The Only Exception and said it helped them with their own problems.
7. What book is currently on your nightstand? And who are some of your favorite authors?
I use my iPad to read everything and currently I have Letters to Nowhere by Julie Cross on my Kindle app. My favorite authors are  Megan Mccaferty and Jodi Picoult for traditional, but I also love me some Chelsea Cameron books and anything New Adult.
8. What do you like to do when you're not writing?
I have two little girls under two and I love to hang out with them.
9. Do you have any advice for aspiring writers?
Don't give up. Other people may hit best seller lists before you or get agents, but if you keep doing what you love, then it's all worth it.
10. What can we expect from you next?
The Only One, the companion to The Only Exception, will be out October 15th and Off the Market, with the 12NA's of Christmas, will be out November 1st.
11.  Do any animals share your life? Please tell us about them.
I have a 5yo American Staffordshire Terrier named Snogs. She's a big baby.
And now for a little bit of fun:)  This or That? 
Coffee or Tea?   Coffee
Sweet or Salty?   Both (like a salted caramel pretzel shake)
Beach or Lake?   Lake (no sand in the swimsuit)
Winter or Summer?  Neither, Fall
Cats or Dogs?   Dogs
Zombies or Vampires?   Vampires, smexy vampires.
Country or City?  Tough choice
Shower or Bath?   Shower
Morning or Evening?  Morning, I can get more done. Especially with two little ones.
M&Ms or Skittles?  Pretzel M&Ms
Trains or Planes?  Planes
Comedy or Drama?  Comedy
The Book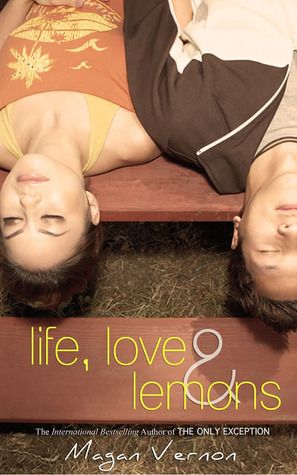 Title: Life, Love & Lemons
Author: Magan Vernon
Age Group: Young Adult
Genre: Contemporary
Pages: 200
Publisher: Beautifully Broken Books
Publication Date: August 20th 2013
Available Formats:  E-Book
Add the book: Goodreads
Buy the book: Amazon | Barnes & Noble

Synopsis:
When life hands you lemons, sometimes you have to say screw the lemons and bail.
Seventeen-year-old Bentley Evans had it all. Then her Dad got laid off.
Now she has to move across town to a small apartment and leave her life of luxury for public school and a job at the local burger place. Just when her world seems like it's crumbling she finds solace in the unlikely punk boy next door, Kai Stone. But as their relationship blossoms, a jealous ex-girlfriend and a secret to tell that threatens to bring disaster back into Bentley's life.
The Author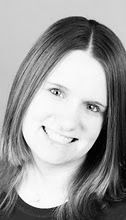 Magan Vernon is a Young Adult and New Adult writer who lives with her family in the insurance capital of the world. She is in a very serious, fake relationship with Adam Lambert and constantly asks her husband to wear guyliner. He still refuses. She also believes her husband is secretly an alien, disguised as a southern gentleman.

Connect with the Author: Website / Goodreads / Facebook / Twitter






A Coach wristlet, lemon drop EOS lip balm, & Swag (International)