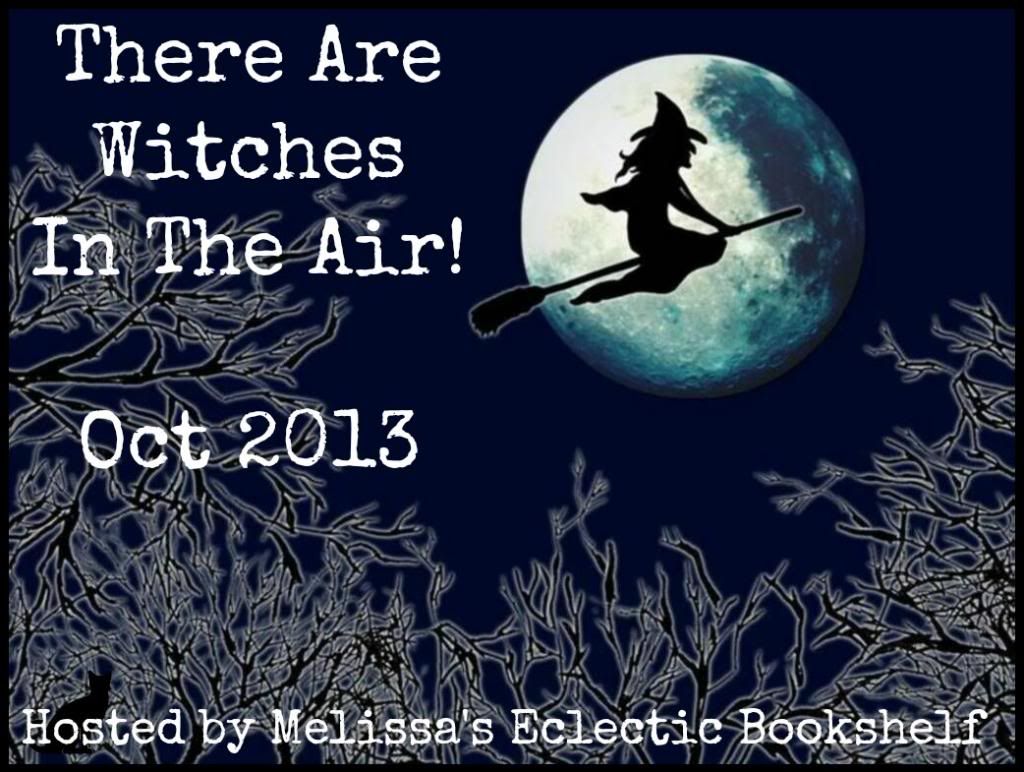 Guest Post
Witches, you hear the word and you think of one of two things. Dark, scary creatures, more devil than human. Brides of Satan. Or, you hear witches and you think of the television parody, the pretty blond who with a twitch of her nose or waving her girly looking wand makes all sorts of nefarious and wonderful things happen. Me, I could never quite decide which version of the witch I preferred. Both are interesting archetypes. You can create a world of Harry Potter with spell casters both good and bad, you can write about Sabrina the teenage witch and laugh along with her when she accidentally transports herself back to Winston, Salem.
So when I decided to write about my witches I wanted to take a bit of both. A being neither entirely good nor bad—just like humans, because that's what witches are. Humans with a little extra oomph. Her magick could come from a talisman capable of creating fire from air in the shape of a phoenix to help her fend off dastardly demons, or, she could mix up potions and commune with the dead. I like playing with reality and fiction in my books. Make them so close to real that you can almost feel the heat of the fire as it licks at the flesh of a gorging demon, smell the scent of sage as she calls forth the soul of her dead lover to help her solve a mystery. Within the world of paranormal there are so many monsters to choose from, but one of my favorites to write about has always been the witch. More than any of the others she's the most human, the one capable of making the more humane choice, who quite probably doesn't live as long or is as physically daunting as her counterparts, but whose brains can overcome just about any foe. Whose power can make even a centuries old vampire weep.
That's why for me it was a no brainer when I decided to make the witch the lead heroine in my latest book, Death's Lover. I couldn't think of anyone better than a witch to turn the head of a jaded grim reaper, only someone who sparkled with life, who loved nature and tried to live a life of harmony could inspire something like death to take notice. And that's what Eve is, she is the spark of life to Cian's dark and lonely soul.
The Book
Title: Death's Lover
Series: Eternal Lovers #1
Author: Marie Hall
Age Group: Adult
Genre: Paranormal Romance
Pages: 336
ISBN: 978-1490320878
Publication Date: September 3rd 2013
Available Formats: Paperback, E-Book
Add the book: Goodreads
Buy the book: Amazon

Synopsis:
Eve Philips thought she could never love again. After her husband died in a hit-and-run accident, Eve poured her heart into her potions shop, Witch's Brew, and hasn't given any man a second glance-until Cian. As soon as she locks eyes with him, Eve knows she'll never be the same. Gorgeous and mysterious, he incites a passion in her that she's never felt before. And it's almost otherworldly . . .
Cian knows Eve is special the minute they lay eyes on each other. He's a supernatural being with a dangerous duty, and being seen is not part of the job description. But when he meets the kind, beautiful Eve, all the rules go out the window. Now that his superiors have gotten wind of it, he has a wicked enemy on his tail. Yet all he cares about is Eve: loving her, protecting her-and finding the right time to tell her his dark and terrible secret, a secret that threatens both of their lives . . .
The Author
Marie loves books that make you think, or feel something. Preferably both. And while she's a total girly girl and loves glitter and rainbows, she's just as happy when she's writing about the dark underbelly of society. Well, if things like zombies, and vampires, and werewolves, and mermaids existed. (Although she has it on good authority that mermaids do in fact exist, because the internet told her so.)
She's married to the love of her life, a sexy beast of a caveman who likes to refer to himself as Big Hunk. She has two awesome kids, lives in Hawaii, loves cooking and occasionally has been known to crochet. She also really loves talking about herself in the third person.
A Copy of Death's Lover is up for grabs! (International)