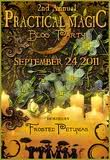 I'm going to be participating in my first Blog Party! It should come as no surprise that I am a bit partial to all things "Witchy!" Therefore I am so excited to be participating in this blog party to celebrate the book Practical Magic by Alice Hoffman:
and the movie based upon the book starring Sandra Bullock and Nicole Kidman:
I'll be reading and reviewing the book (and maybe the movie as well) for my Sept. 23rd post.  I think this blog party is the perfect lead in to October and Halloween!! Visit the Practical Magic Party 2011 site to join in!
="aligncenter"src="http:>
I'm also going to try to read some of the other "Witchy" books that are on my TBR List in the upcoming months!
Practical Magic – Alice Hoffman
The Near Witch – Victoria Schwab
The Witches of
East End
– Melissa de la Cruz
Laced with Magic – Barbara Bretton
The Heretics Daughter – Kathleen Kent
Witches – Cheryl Christian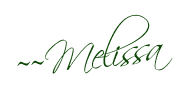 Content ©2011-2013 Melissa's Eclectic Bookshelf ~ ~
If you are reading this anywhere other than Melissa's Eclectic Bookshelf, a feed reader, or via email subscription, then this content has been stolen.