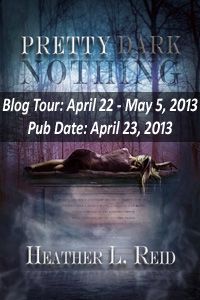 1.      
Please start by telling us a
little bit about yourself. 
I am both American and British and have
called six different cities in three different countries, home. I love new
adventures, hiking, swimming, and traveling the world. This means you might
find me wandering the moors of my beloved Scotland, exploring haunted castles,
or hiking through a magical forest in search of fairies and sprites. I also
love video games and met my hubby playing Star Wars Galaxies online. Yes, I'm a
geek and proud of it. And of course, I love curling up with a good book in
front of the fire. For now, I'm settling down with my Scottish husband back in
Texas and dreaming up new novels to write.
2. When did you know that you wanted to
write professionally and how did you take the leap to get into the
business? 
My love of words started like most writers
I know. It started with a story. In this case, the stories came from the
imagination of my great-aunt, Delia. She weaved magical tales to send me to
sleep. She wasn't a writer, she never wrote any of her stories on paper, and
she read to me too, but I loved her stories best. Neither of us knew she was
giving me the greatest gift of all, the love of storytelling.
At the age of four I started dictating
stories to my mother who would illustrate them for me. By the age of nine, I
was writing plays for friends and binding my own picture books with cardboard
and string.  At eleven I tried my hand at
a first novel. (No, you can't read it. It's buried in a deep dark hole
somewhere in the Tasmanian Outback and guarded by a three-headed dingo.) It was
then I told my parents I wanted to be published by the age of sixteen. I also
told them I wanted to be Wonder Woman, a Dallas Cowboy cheerleader, a Broadway
star, and an archaeologist. Those dreams faded. I never did get that invisible
jet, and I would be a lot older than sixteen before I got a publishing deal,
but the dream of being a writer stayed with me. After college I decided to stop
dreaming and start getting serious. I joined the Society of Children's book
Writers and Illustrators, joined a writer's group, read books on writing, went to
conferences, workshops, and most importantly, I started writing every day. Some
of it was crap. Ok, at first, a lot of it was crap, but writing takes work.
After over twelve years of studying and writing, my first young adult novel, Pretty Dark Nothing, sold in a two book
deal to Month9Books. It's been an amazing journey and I'm still learning. I
write because I have to. It's a part of what makes me, me.
3. Can you tell me a little bit about  your book and what inspired it?
I think the spark of inspiration for Pretty Dark Nothing has been brewing my
whole life. As a child, I suffered from night terrors and sleep walking.
Although I eventually grew out of the sleep walking, the nightmares never went
away. I would dream of faceless entities and demons on a reoccurring basis. I
spent my pre-teen years trying to rationalize my fear while I spent my nights
huddled under my covers with a book and a flash light afraid to fall asleep for
fear of what would greet me in my dreams. I kept this a secret from my friends
and afraid of what they would think. The dark torture of my imagination lasted
through three years of middle school and finally faded. I still don't think my
mother knows how terrified I was of falling asleep and I have no idea why the
nightmares stopped, maybe they were my way of coping with the stress of
adolescence. I don't know. When I reached college, I went through a
particularly bad time in my life, suffered from depression, illness and the
nightmares returned. I wasn't frightened like I was when I was young; I
recognized them for what they were. We all have inner demons we battle, those
voices that tell us we're not good enough, taunt us, paralyze us with fear.
That's when the idea for a novel started to form. I asked myself what would
happen if those negative voices, inner demons weren't imagined. What would
happen if they were real and they started to manifest outside the dream world?
What if they influenced things around us and what if you were the only one that
could see them? That's when Quinn and the idea for Pretty Dark Nothing was born. I didn't start writing Pretty Dark Noting right away. I did
some character sketches and jotted down some notes while I spent the next
several years writing short stories and articles. But Quinn's story wouldn't
let me go. When I finally decided to give my full attention to her, she blew me
away. Quinn and I battled the demons that tortured her together and in the
process, she taught me how to battle my own.
4. What do you hope that readers take way
with them after reading your book? 
I hope that readers will have an emotional
reaction to the characters and what they go though in Pretty Dark Nothing. If
the story gets under their skin and makes readers think, I'll be happy.
5. I find it interesting to know what
environment authors find most productive… Do you use a pen and paper or laptop?
Quiet room at home or bustling café? Basically, what gets your creative juices
flowing?
I always write on my laptop and I prefer to
sit in a comfy chair than a normal desk. Music is usually on in the background
and I don't like writing with any family members in the room. Sometimes I do
like to write in a café like Starbucks when I'm feeling in a rut. The change of
scene can sometimes get the juices flowing and help me focus.
6. What has been the toughest criticism
given to you as an author? What has been the best compliment?
As a writer, I have to deal with criticism
all the time. From editors, critique partners, beta readers, and reviewers, you
have to develop a bit of a tough skin. You can't please everyone all the time
and a lot of the criticism is subjective. You have to learn to listen and asses
each comment individually and then trust your gut in respect to your story and
your characters. As far as my toughest criticism, I would have to say some of
the reactions to the Pretty Dark Nothing ending have been tough.  Although I was prepared for readers to either
love it or hate it, it's still hard to hear that people are unsatisfied. The
story went where it needed to go while staying true to the characters. What I
don't think some readers realize is that this is the first in a series and book
2 will tie up some of the unanswered questions.
The best compliment comes from readers who
connect with the story and the characters. In a recent review, one reader said
that if a writer can make her feel something, then they have done their job
well.  Pretty Dark Nothing had gotten
under her skin and she wanted to both hug and strangle my characters at the
same time. This is why I write, it's exactly what I wanted readers to take away
with them and it made me feel awesome!
7. What book is currently on your
nightstand? And who are some of your favorite authors?
The Raven Boys by Maggie Stiefvater.
There are so many amazing authors out there.
I know you asked for my favourite, but there are three current authors that I
love. Seriously, it doesn't matter what the book is about, if they've written
it, I will buy it.  Libba Bray, Maggie
Stiefvater, Cassandra Clare are, in my opinion, three of the greatest YA genre
writers out there right now. Their language, complex characters, and ability to
paint you into a scene so thoroughly that the world around you disappears, is
magical. It takes a lot to impress me these days, but these women never cease
to amaze me.  Love them.
I'm also a big George RR Martin, Robin Hobb
and Dean Koontz fan.
8. What do you like to do when you're not
writing?
I love being outdoors hiking and swimming.
I also love playing xbox and reading.
9. Do you have any advice for aspiring
writers?
Read, read, read.
Everything you can get your hands on. In you genre, outside your genre, good
books, poorly written books, everything. Sometimes you can actually learn more
from reading a book that's not well written than you can from a good one.
Learning to spot flaws in other stories can help you spot flaws in your own.
Connect with other
writers who understand what you're going through. You will need their support.
Surround yourself with positive people.
Don't be afraid to
fail, just get the words on the page. There are no wrong choices and if you
don't like what you've written, you can always delete it and start over. Those
words are not wasted. Every word you write is a learning experience, even the
ones you delete.
Be patient. Writing
is a process and the best way to learn is by doing. Also, finding your voice,
your process, is about trial and error. Try different techniques, but don't be
afraid to adapt them and make them your own.
Don't give up. If
you are passionate about writing, if you are willing to work and grow in the
craft, if you are ready to listen to constructive criticism and strive to
improve, if you can't imagine doing anything else, then don't give up on your
dream. It might take months or years to get published, but it's worth it.
Everyone's journey
is different; don't compare yours to someone else's and don't put other
people's choices down. You're not in competition with anyone but yourself. Keep
learning, keep striving and remember those who help you along the way. Don't
get caught up in trends, social networking, or platform building. A writer
writes first and foremost. That's the most important thing, everything else is
secondary.
10. What can we expect from you next?
I am currently working on the sequel to
Pretty Dark Nothing.
11. 
Do any animals share your life? Please tell us about them.
And
now for a little bit of fun:)  This or
That? 
Coffee or Tea?  Tea
Sweet or Salty?  Both, it depends on my mood. I especially
love sea salt and caramel or dark chocolate right now.
Beach or Lake? Beach
Winter or Summer? Winter in Texas, Summer in Scotland
Cats or Dogs?  Both! I grew up with cats but became
allergic to them as a teenager. I still love the purr of a kitten, but now they
make my eyes swell and my throat close up. I never had a dog growing up, but
fell in love with Labrador retrievers in my 20's. My first puppy love was
Bailey, my chocolate lab and my baby. When I met my husband and decided to move
from the US to Scotland to be with him, I had to give her up. I can't even
begin to tell you how heart wrenching it was to let her go after seven
wonderful years of her in my life. She had seen me through a divorce and
depression, and I'll never be able to repay her for that. But bringing her with
me would have been selfish. It wouldn't have been fair to make her sit in
quarantine and then live in a small flat in a new country. Giving her up to
move from Texas to Scotland was the hardest thing I've ever done. It was more
than a year before I could see a chocolate Labrador without breaking into
tears. Not to mention the guilt! Don't worry about Bailey though; she is well
loved and taken care of by a good friend of mine. I still miss her, more than
she misses me no doubt, but I don't regret my decision. I did the right thing
for her. At the moment, I don't have any pets.
Zombies or Vampires?  I love them both!
Country or City? Country
Shower or Bath?  Shower
Morning or Evening? Evening
M&Ms or Skittles? Skittles
Comedy or Drama? Drama

Reading Level: Young Adult
Genre: Paranormal
Release Date: April 23rd 2013
Publisher: Month9Books
It's been twenty three days since Quinn has slept for more than minutes at a time. Demons have invaded her dreams, stalking her, and whispering of her death. The lack of sleep and crippling fear are ruining her life. Energy drinks and caffeine pills don't make a dent. When Quinn dozes off in the school hallway, Aaron, an amnesiac with a psychic ability, accidentally enters her nightmare. The demons are determined to keep them apart, and Aaron from discovering the secret locked away in his memory. Together, they could banish the darkness back to the underworld for good. That is, unless the demons kill them first.

Heather L. Reid eats mayonnaise on her fries, loves men in kilts, and met her husband playing Star Wars Galaxies online. This native Texan now lives with her Scottish hubby in North Ayrshire, Scotland, where she wanders the moors in search of Heathcliff and William Wallace.

Grand prize includes a signed copy of PRETTY DARK NOTHING, bookmarks, sleep mask, 
and nail polish! (US Only). 
Five ebook copies of PRETTY DARK NOTHING will also be given away, open internationally.
Content ©2011-2013 Melissa's Eclectic Bookshelf ~ ~
If you are reading this anywhere other than Melissa's Eclectic Bookshelf, a feed reader, or via email subscription, then this content has been stolen.