Hosted by Heidi @ Rainy Day Ramblings! Check out her site for links to all the other great blogs participating this month!
"Something Wicked Comes….bringing Zombies, Werewolves, Vampires, Ghosts, Witches and more Oh My!  What is this wicked thing?  Why a month long blogging event celebrating all books paranormal/supernatural or Halloween related.  Every day during the
month of October there will be several stops.  Each blogger will be featuring a favorite paranormal book and offering it for a giveaway.  Think of it as a month long Blog Trick or Treating Event…"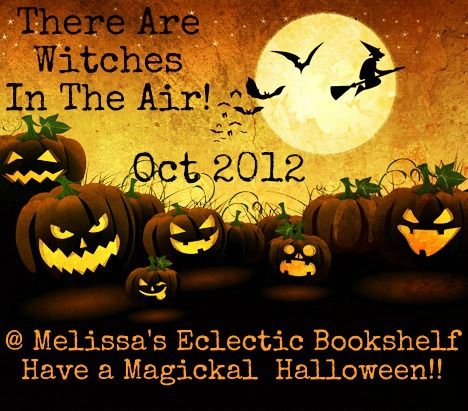 (While you are here, enter all my other giveaways-listed on top right of blog 🙂
Title: Born Wicked
Author: Jessica Spotswood
Reading level:
 Young Adult
Format:
 Brand New Signed Hardcover
Everybody knows Cate Cahill and her sisters are eccentric. Too pretty, too reclusive, and far too educated for their own good. But the truth is even worse: they're witches. And if their secret is discovered by the priests of the Brotherhood, it would mean an asylum, a prison ship—or an early grave.
Before her mother died, Cate promised to protect her sisters. But with only six months left to choose between marriage and the Sisterhood, she might not be able to keep her word… especially after she finds her mother's diary, uncovering a secret that could spell her family's destruction. Desperate to find alternatives to their fate, Cate starts scouring banned books and questioning rebellious new friends, all while juggling tea parties, shocking marriage proposals, and a forbidden romance with the completely unsuitable Finn Belastra.
If what her mother wrote is true, the Cahill girls aren't safe. Not from the Brotherhood, the Sisterhood—not even from each other.





How to enter:
1. You must use the Rafflecopter widgets below to enter this giveaway. 
2. You must follow via GFC for the initial entry.  Additional options may be chosen for extra entries. You may choose one option or all options of the extra options. Each option is worth one entry into the giveaway. 
3. For each option you choose to enter with, click on "CLICK FOR INSTRUCTIONS" FIRST, follow the instructions, then click on "I DID THIS" and fill out the required information.
4. The giveaway ends on Nov 10thth at 11:59pm EST. 
5. At the conclusion of the giveaway, I will verify all entries.
6. Once the verification process is complete, I will use the Rafflecopter widget to select the winner and contact her/him. 
7. The winner will have 48 hours from the notification email to respond with her/his full name, prize choice and mailing address. If I do not receive a response, the prize will be forfeited and another winner will be selected. Please be sure to check your spam filters!
8.  This Contest is for US addresses only!
Please make sure that you have read my Giveaway and Privacy Policies Here
Content ©2011-2013 Melissa's Eclectic Bookshelf ~ ~
If you are reading this anywhere other than Melissa's Eclectic Bookshelf, a feed reader, or via email subscription, then this content has been stolen.